Many dogs don't like costumes, but you may still want to snazz him up for the holidays.
So what do you do?
Another option is to get your canine a dog bow. Most dogs aren't annoyed by bows because they're small. You can put the bow in their hair (if they have long hair) or simply attach them to their collar.
In this post, we're highlighting the best dog Christmas bows.
9 Dog Christmas Bow Ideas
Here's our top picks for holiday-themed bows, clips and collars.
Dog Christmas Bow Clips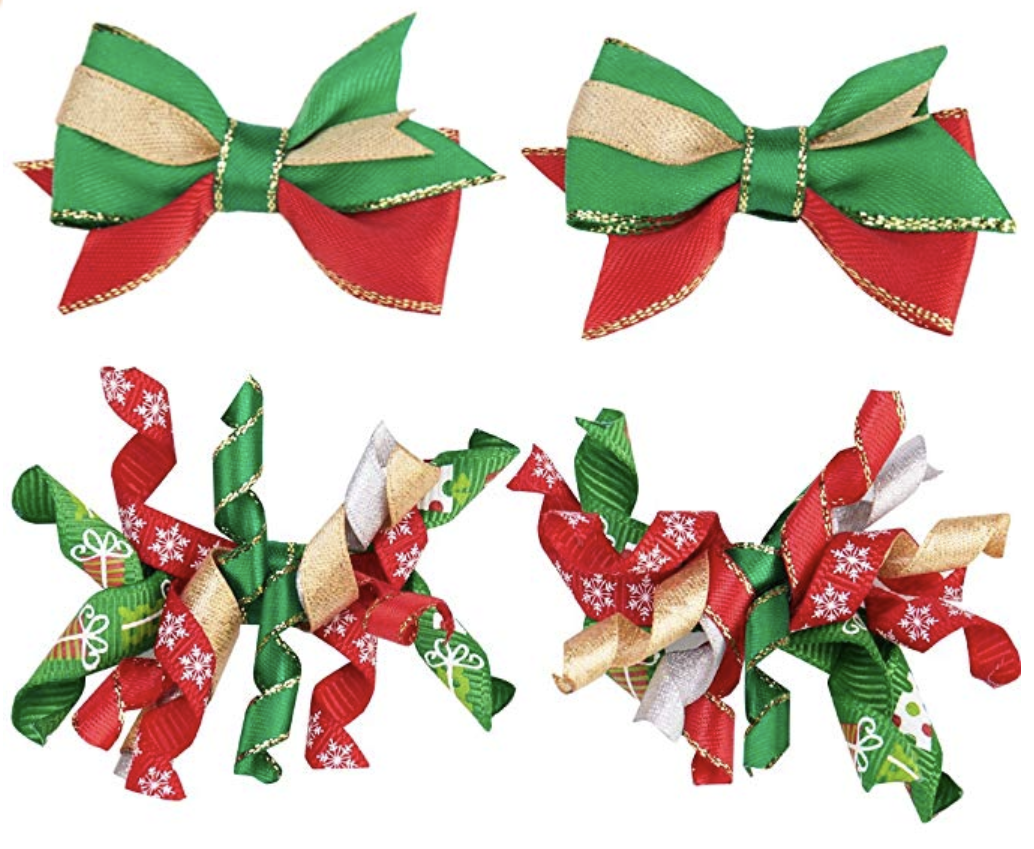 Whether you want to put these in your dog's hair or attach them onto her collar, these are an easy way to add a festive punch to your pup's outfit.
Get it for $7
Necktie Bow Holiday Design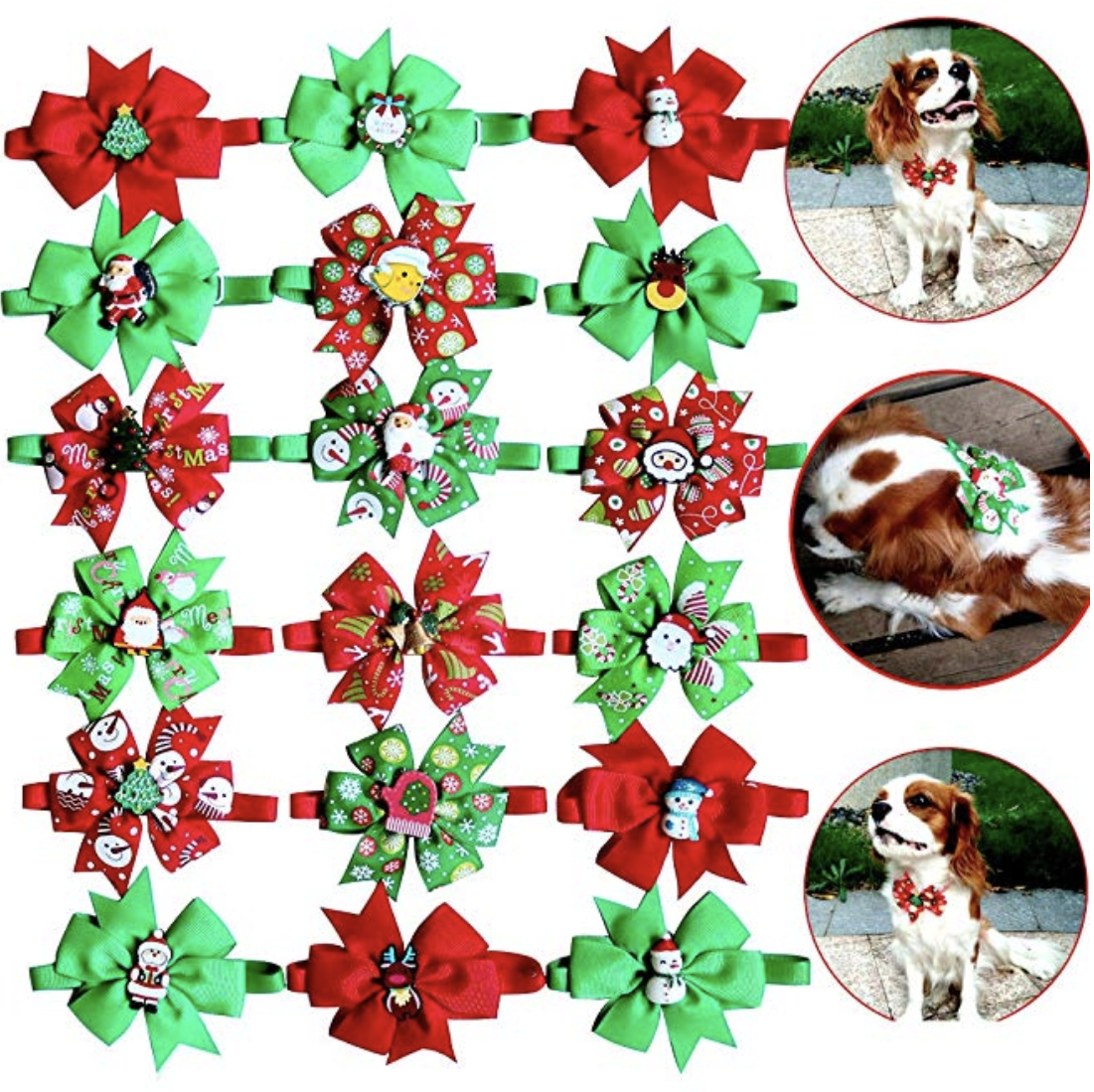 This 10-pack comes with pinwheel bows that attach around your dog's neck. It acts like a fabric collar, although you'll still need a real collar when you take your dog outside.
Get it for $14
Rhinestone Red Poinsettia Flower Bow Dog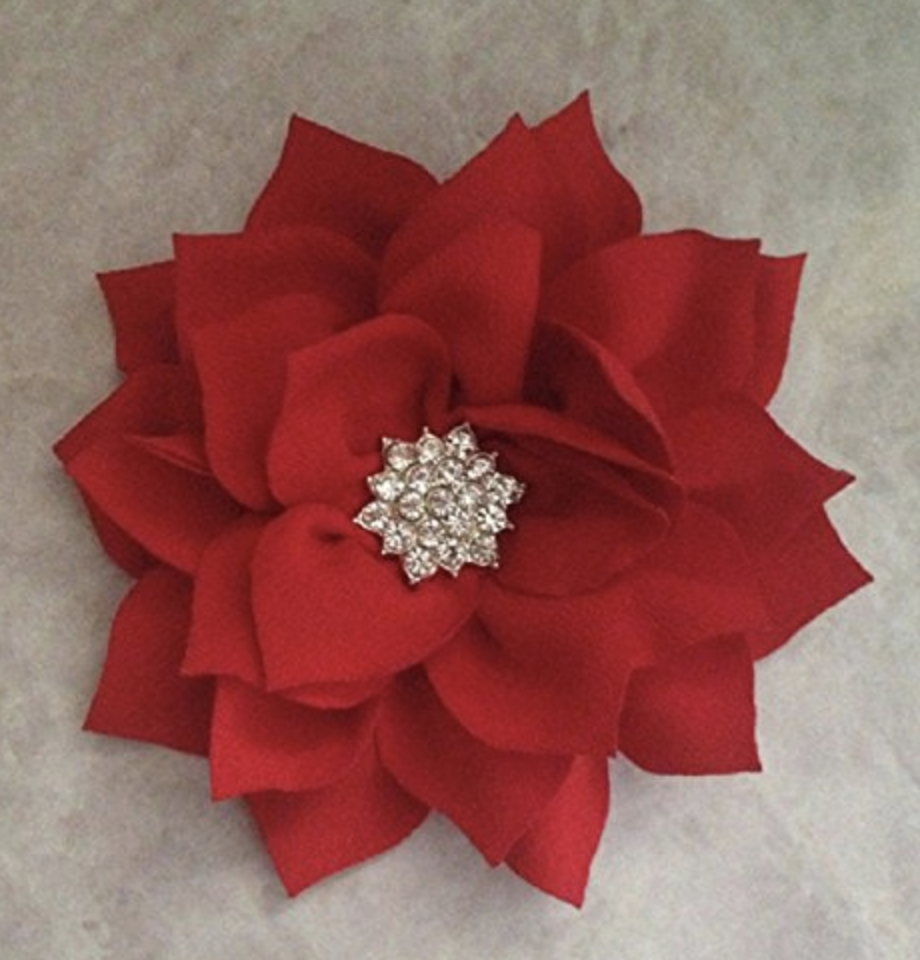 If there's any time to get over-the-top fancy, it's around the holidays. This beautiful red Christmas flower features a giant jewel in the middle. It can be attached to the collar using the attached Velcro.
Get it for $11
Plaid Neck Holiday Dog Bow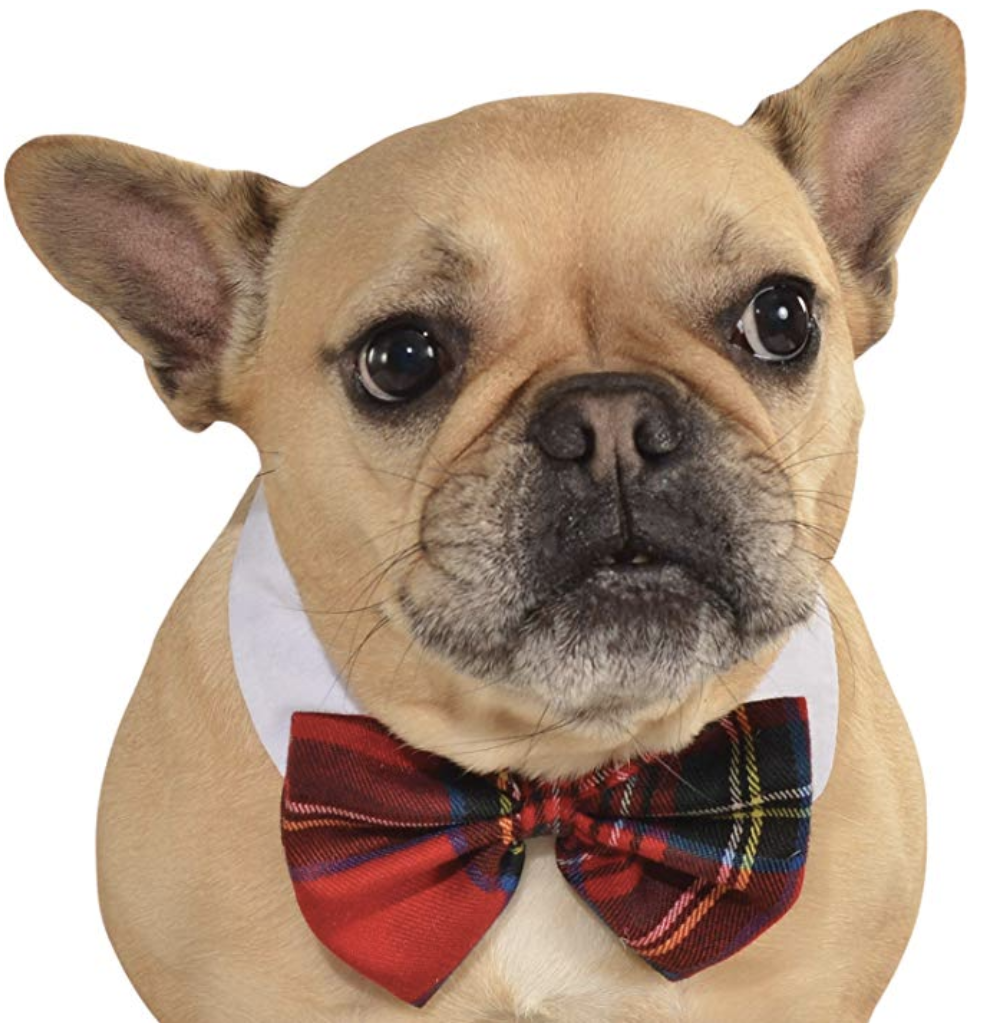 Looking for something simple? This plaid bow is perfect for when your dog attends holiday parties or is just hanging around at home.
Get it for $5
Christmas Bow Collar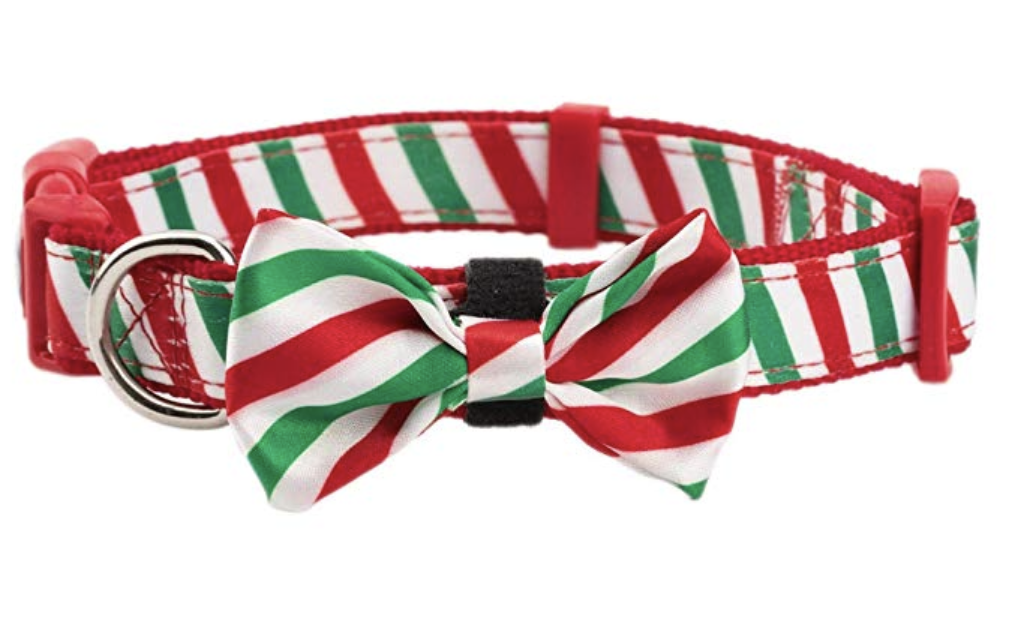 If you want a dog Christmas bow that attached to the collar, you can also just buy the entire collar.
Get it for $13
Santa and Tree Dog Bow Collar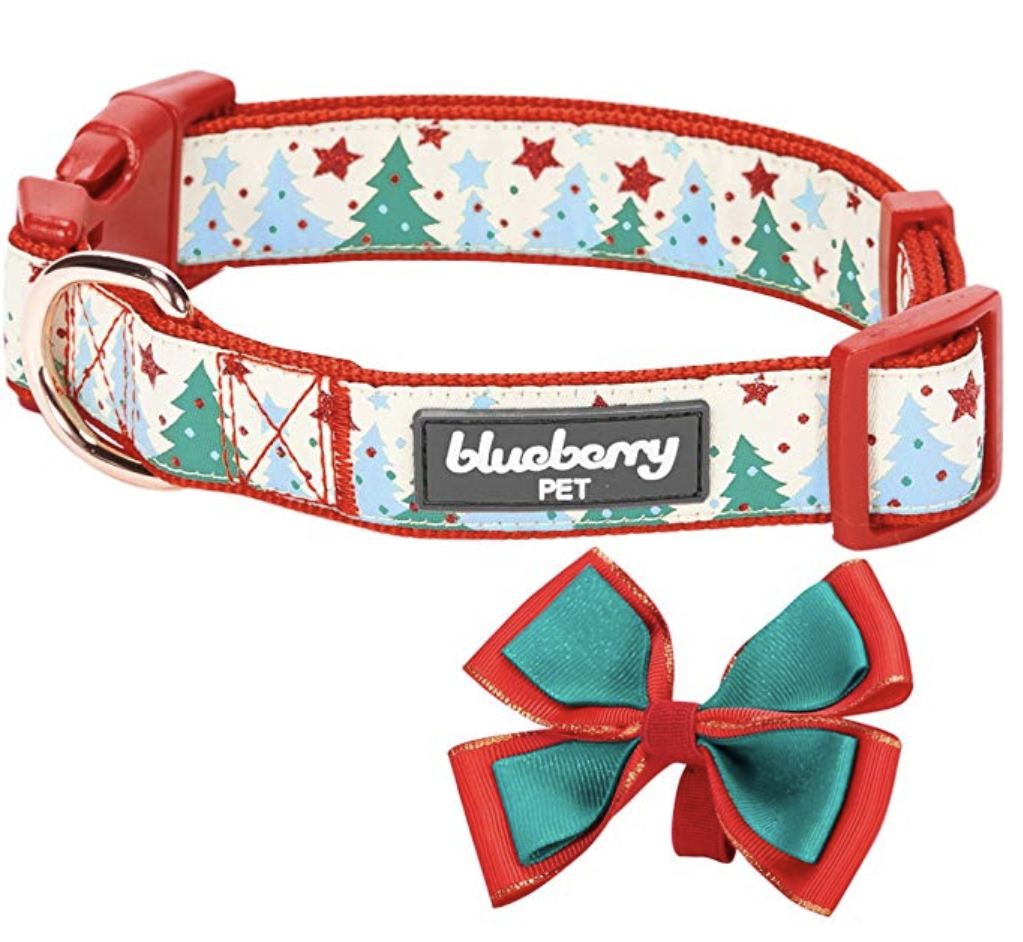 This is similar to the one above, only with small Christmas tree designs.
Get it for $15
Plaid Dog Christmas Bow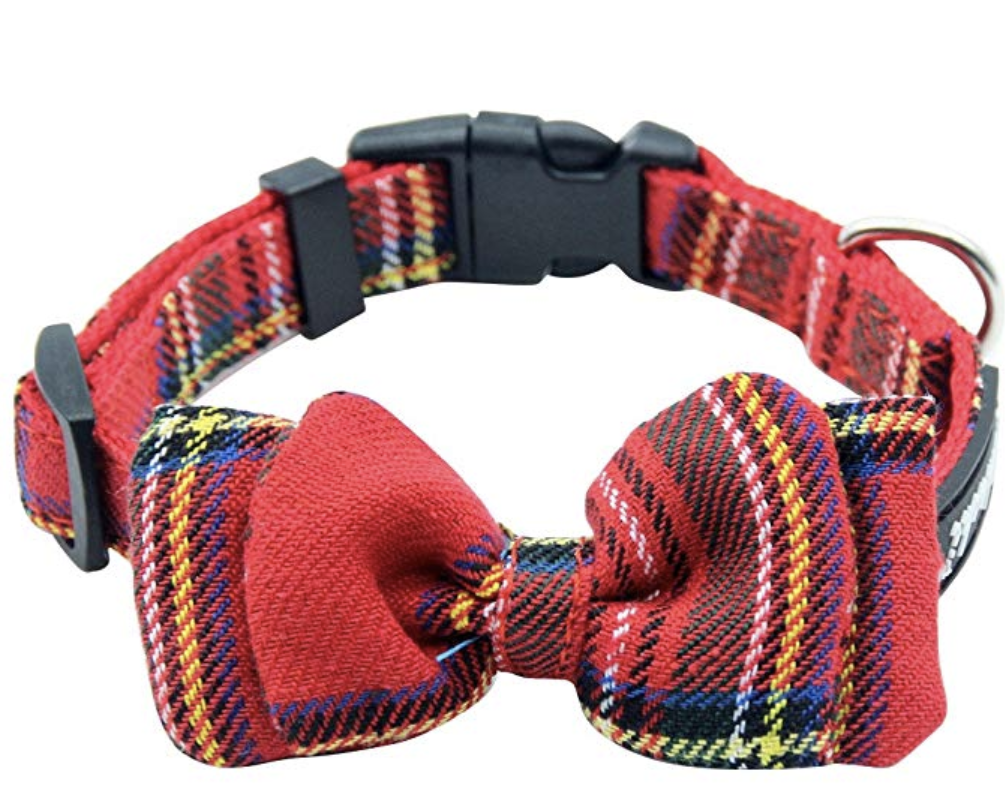 Unlike most of the other bows in this post, this one can be worn out-of-season. The design would still look during the fall season.
Get it for $10
Christmas Dog Grooming Bows 50 Pack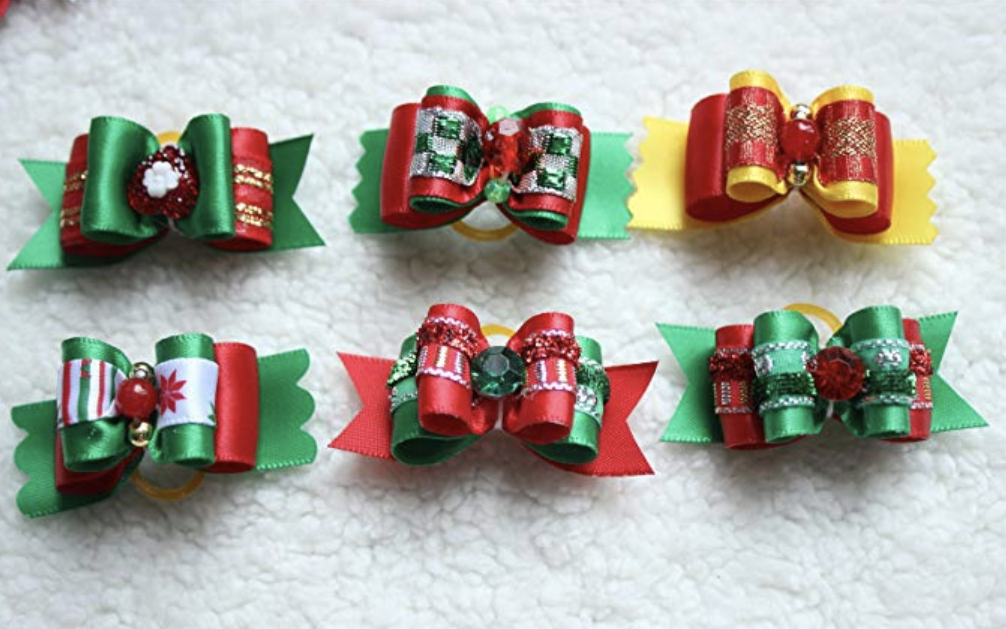 These elastic top-knot bows feature a variety of red and green designs. From snowflakes to Santa and jewels, there's something for every long-haired pup in this pack.
Get it for $23
10 Pack Christmas Dog Grooming Bows (Pinwheel)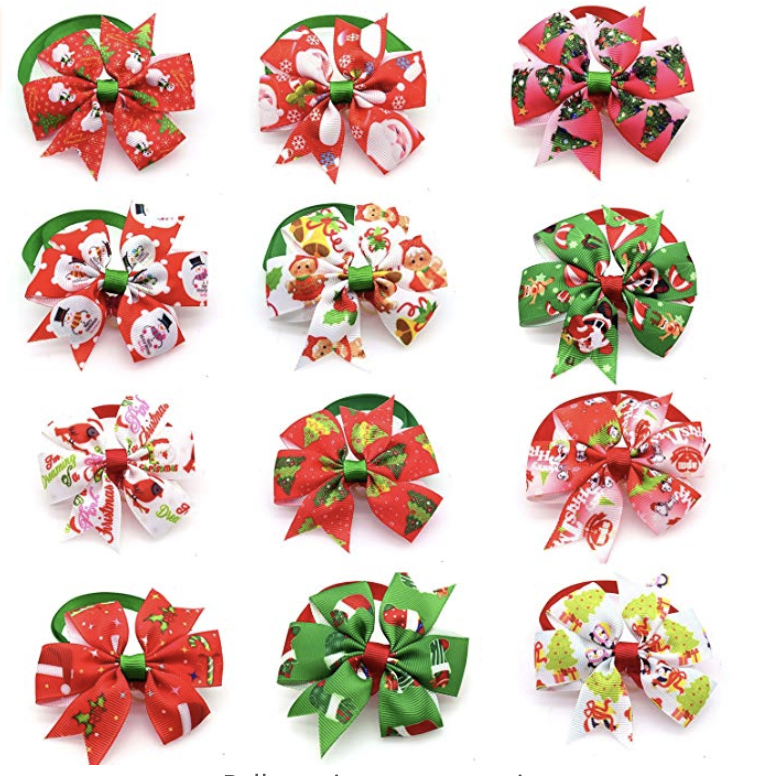 Okay, so maybe you don't need 50 hair tie bows for one dog. This 10-pack still features a variety of holiday symbols in a Christmas design.
Get it for $13