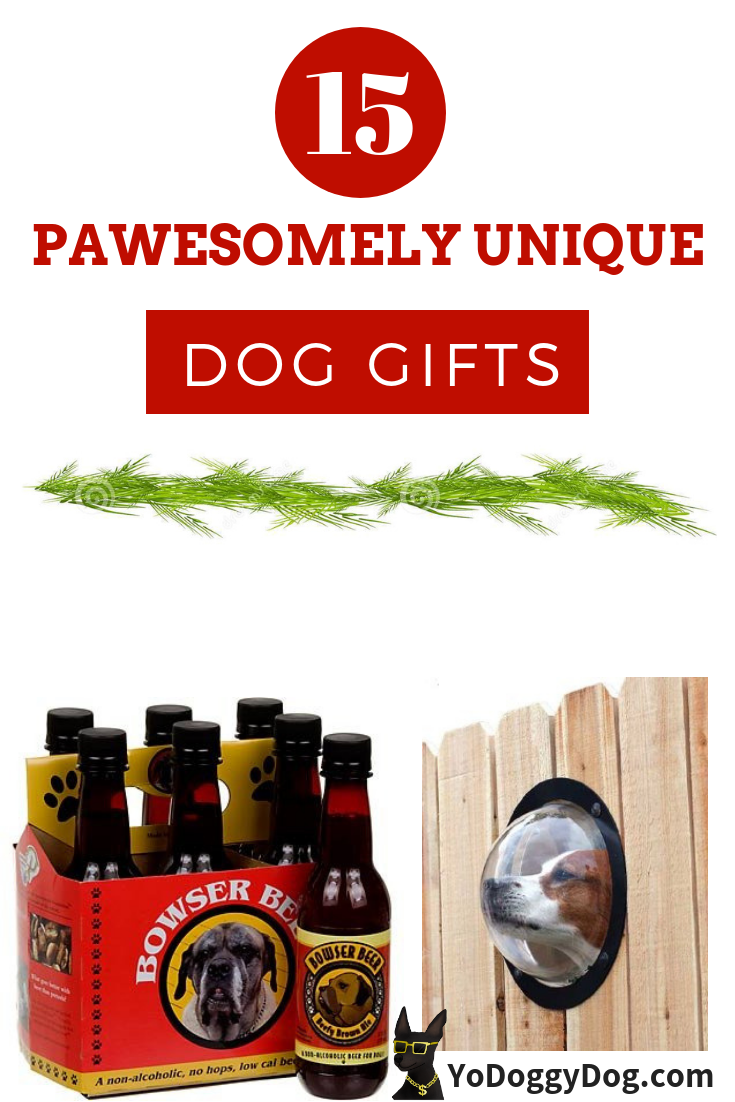 When you're gathering around the tree opening gifts with your family, your dog sits there excited, hoping one of boxes will include something in it for him.
Instead of getting him the same old boing treats, spice it up this Christmas! Get him something he will actually enjoy. If you're tired of searching "Christmas present for my dog" without any good ideas, you've come to the right place.

Here is a list of 15 fabulous and unique dog gifts for Christmas. We promise none of them is a boring collar or leash. This is stuff your dog will actually LOVE!
Christmas Presents for My Dog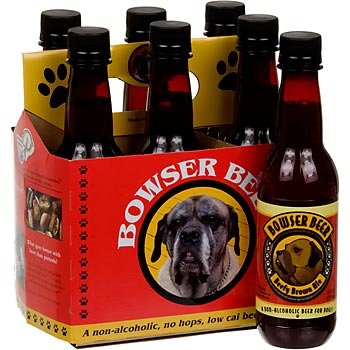 Yes, your dog is not the only one who wants to relax on the couch and watch the game with a nice cold one. Busy Dog Bowser Beer makes beer for dogs, but don't worry, it's not alcoholic. What a great dog gift for Christmas!
You can get doggy beer here.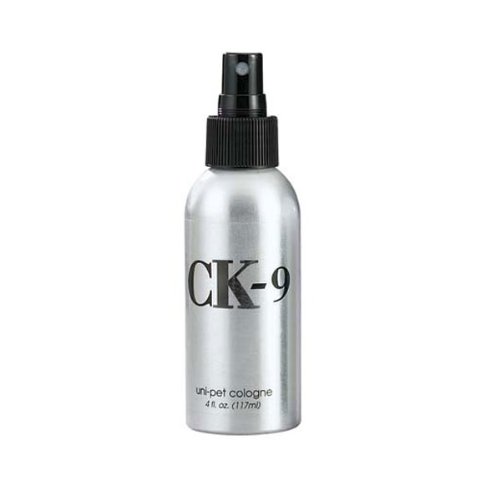 Does your dog smell like sh!t sometimes? Well, don't worry! He won't on Christmas day if you buy him this! How extravagant.
You can get dog cologne here.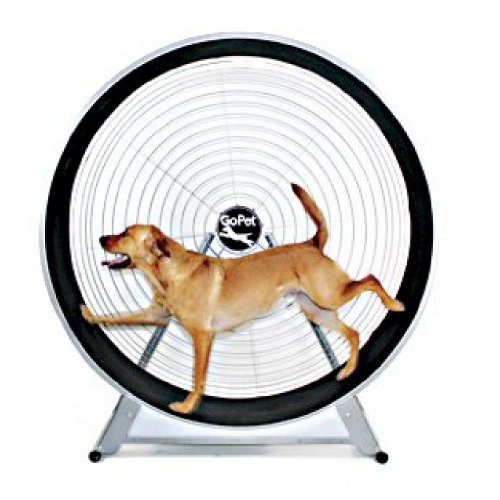 Think hamster wheels are just for hamsters? Well, think again. There's one for you big dog or small pooch, too! It's a little weird… but we guess it's a good way to exercise.
You can get a dog hamster exercise wheel here.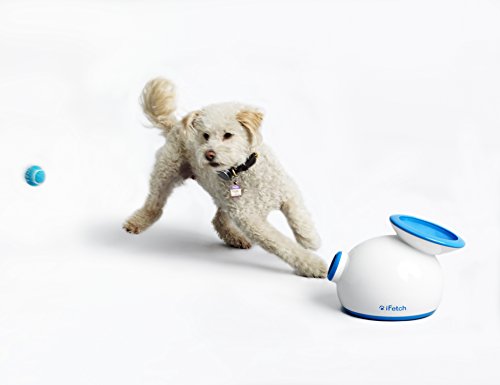 Every owner has experienced a sore arm after playing fetch for too long. But it sucks for your dog; she's not even close to being worn out yet! An automatic ball thrower is great for tireless big dogs and small dogs.
You can get an automatic ball thrower here.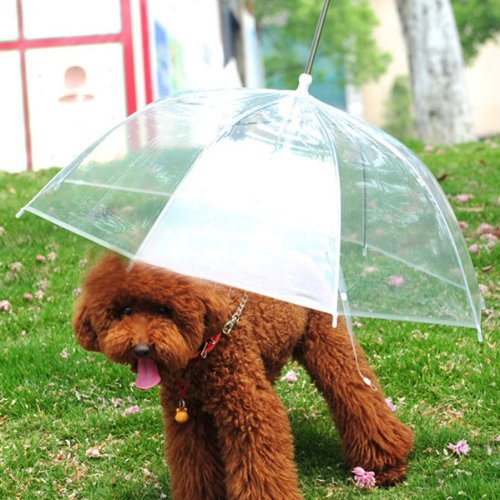 Apparently you're not the only one who needs an umbrella! This tiny umbrella is attached to a leash, designed to cover your dog's head and protect her from the rain.
You can get a tiny dog umbrella here.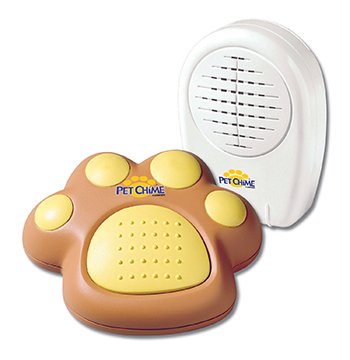 If you have a fenced in yard without a clear door, it can be difficult to know when your pet wants to come in. Doggy doorbells are available as a mat or as a small, paw shaped button dogs can step on.
You can get a doggy doorbell here.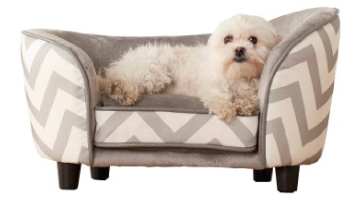 Dog beds are too boring! Treat your dog with a luxurious sofa. There's leather and printed styles.
You can get a dog sofa here.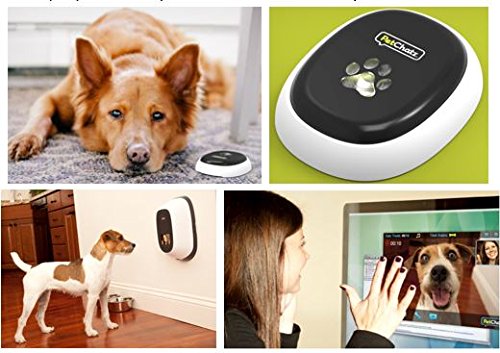 Now you can call up your dog and chat with him while you're at work! Along with video and audio, you can also dispense treats! We think this would be great for dogs with separation anxiety.
You can interact with your dog at anytime by purchasing the pet video chat here.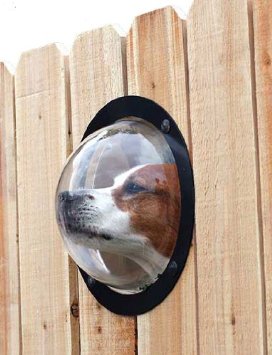 Is your dog a stalker? Does he love to peek at the neighbors while they BBQ? Are you constantly reminding him that he could get a restraining order for being a peeping Tom? Well, this neat window will help him pursue his hobby to a whole new level. Your neighbors may be creeped out when you get it installed, but your dog will love it!
You can get your stalker dog a dog peek for Christmas gift here.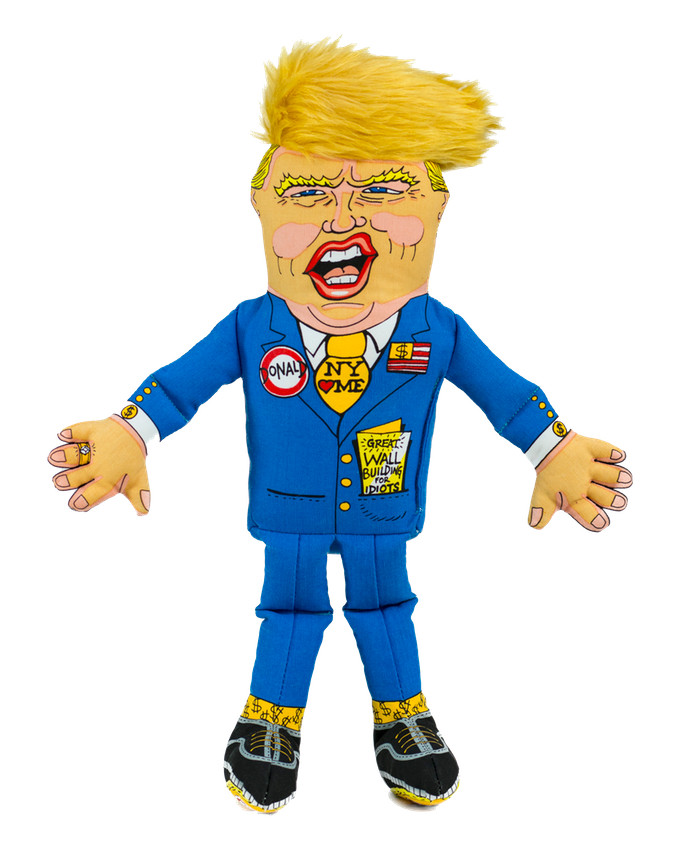 Americans: If you don't like the new president of your country, you can fight back. Or rather, your dog can. If you'd like to see him chew apart Trump, it could be an entertaining toy. There's also an option for Hillary toys.
You can get Trump and Hillary toys here.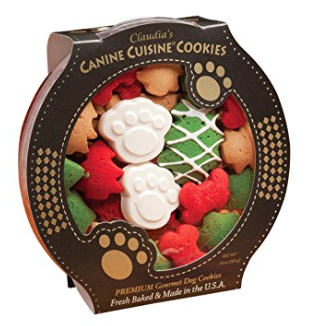 You're probably enjoying some nice holiday cookies with friends and family right about now. Why not include your dog with some dog-friendly options?
You can get them here.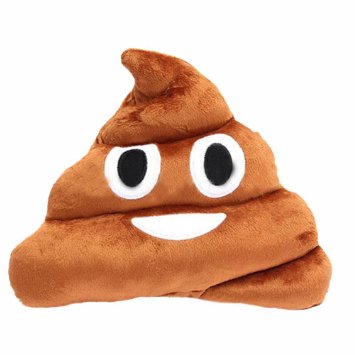 Your dog may eat sh!t. But maybe he will stop if you give him this fake poop emjoi toy to chew on.
You can get the poop emoji dog toy here.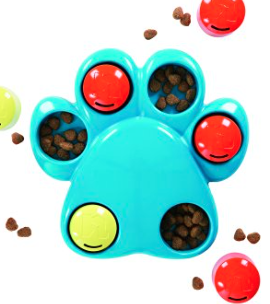 The cups in this interactive toy lift to reveal treats! It will have your dog playing for hours on Christmas day!
You can get this dog Christmas gift here.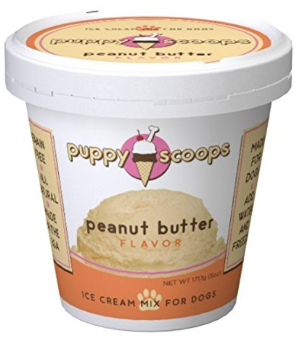 What!? They really make this? Awesome! Vanilla, carob and maple bacon are just a few flavors your pups can enjoy! 
You can get some yummy ice cream for your dog here.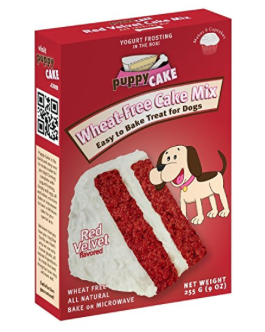 While you're sitting there enjoying your delicious Christmas dinner, you're dog will be begging. But we suggest you let him indulge in a Christmas treat of his own. These boxed puppy cakes would make for a yummy dog gift on Christmas day. Peanut butter, pumpkin and even red velvet are available.
You can get these doggy cakes here.
#16 Dog Christmas Gift Baskets
Find a full list of the best options here.