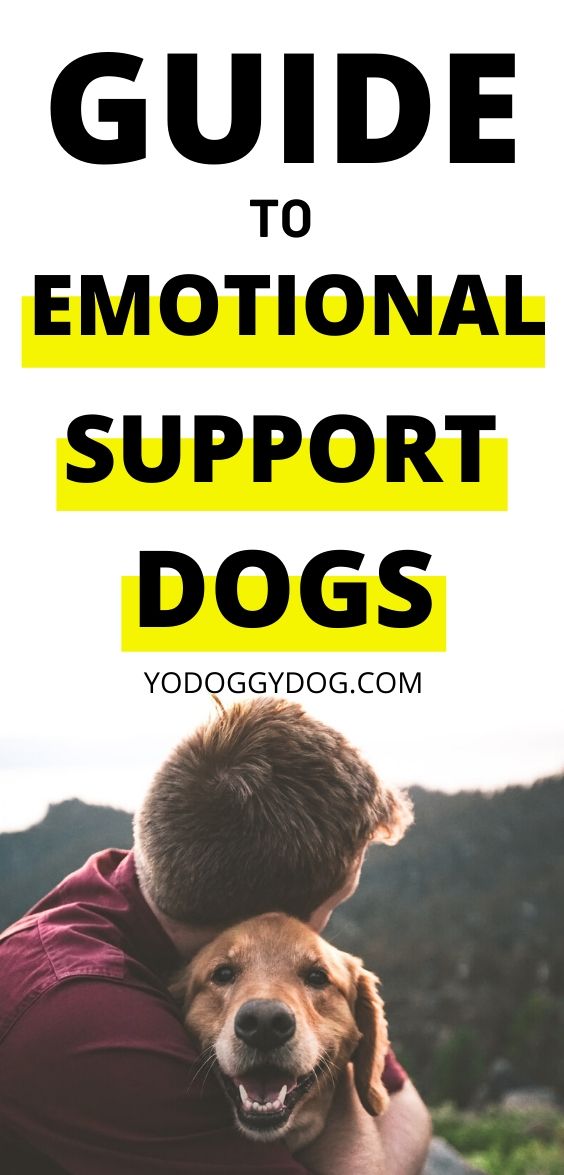 If you're wondering if your dog qualifies as an emotional support dog, you're probably confused with the information online.
Who can register their dog? Does he need special training? Are they the same as service dogs? What rights do support dogs have?
In this post, we're covering all those questions and more. To learn if you qualify, read on!
What is an Emotional Support Dog?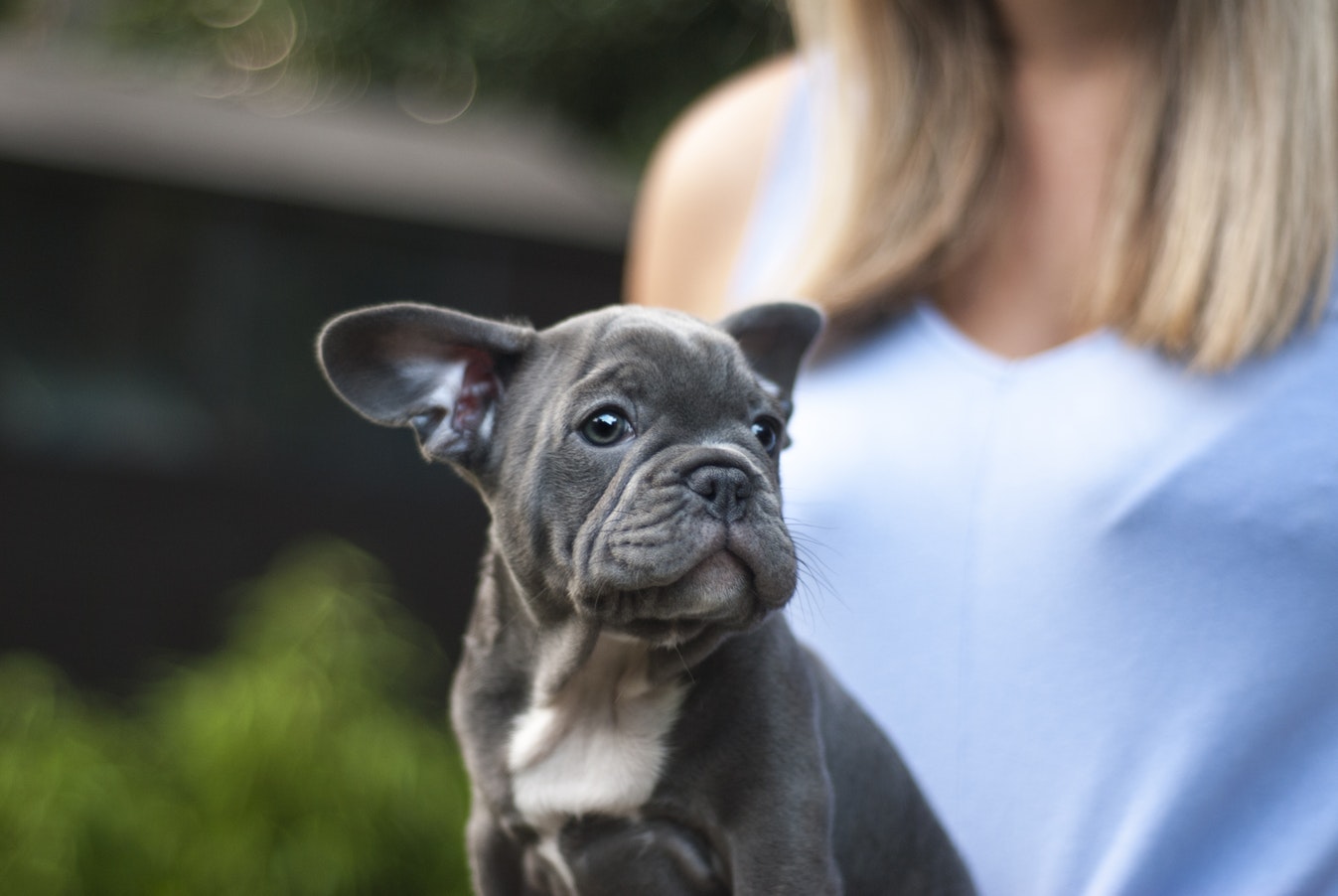 An emotional support dog (ESD) or emotional support pet (ESA) is a dog or another animal recommended to help those with mental disorders or emotional challenges.
ESDs are not to be confused with service dogs, which help those with physical disabilities and require registration and extensive training.
Emotional support dogs can help a patient with emotional stability. They can also provide comfort, support and affection, which can help a variety of mental disorders. For example, someone with depression may feel less lonely and more hopeful with an emotional support dog. Or, someone with a fear of flying may find that having a pet present reduces their anxiety.
Studies have shown that having a dog can have several health benefits, including:
What Are the Advantages of an Emotional Support Certificate or Letter?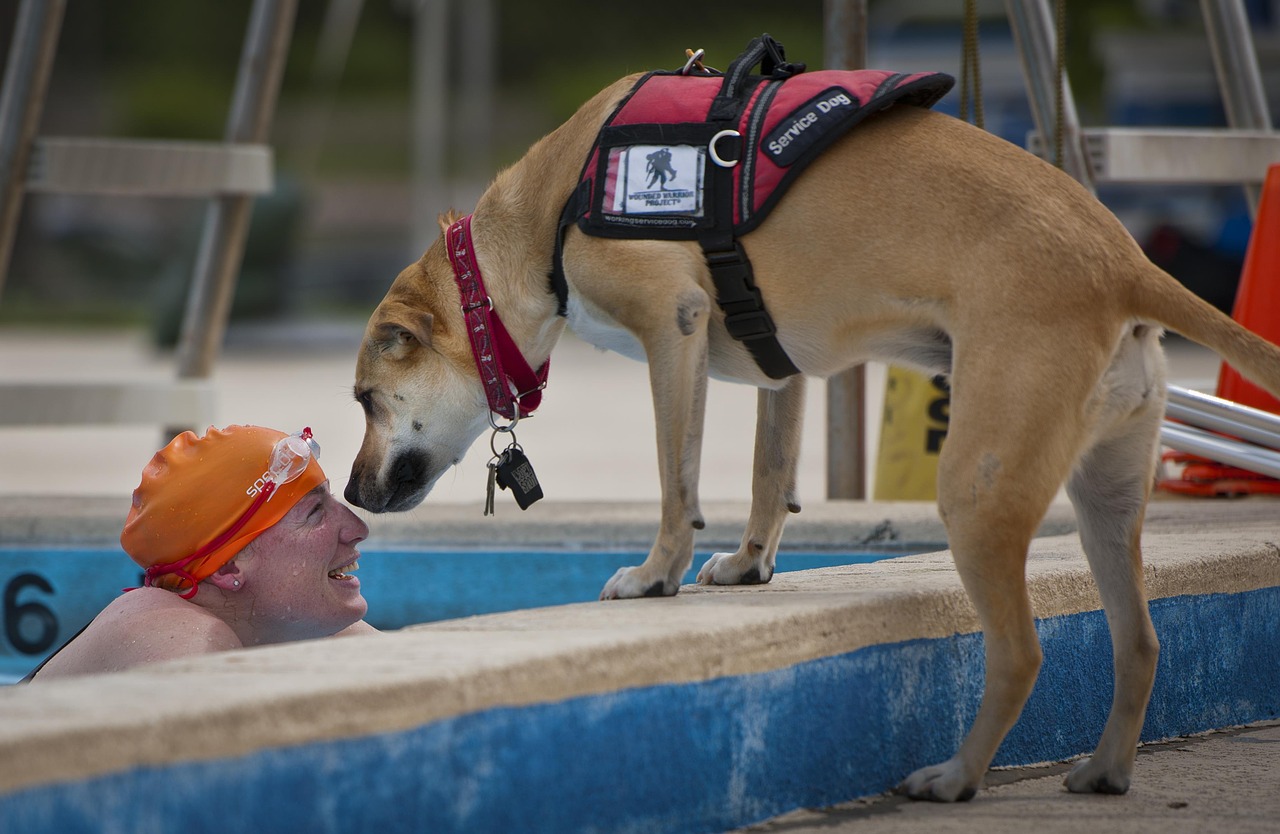 Since ESD don't need to jump through the same hoops as service animals, they don't have the same rights as they do, such as being inside restaurants. However, they do have some advantages over the regular pet.
1. Access to More Housing Types
Even if there's a no-pet policy, almost all housing types are required to allow emotional support dogs. They're covered by the Fair Housing Act in the U.S. and Canada. This law makes it illegal to discriminate against a possible or current tenant based on disability.
2. Cabin Airplane Seating
Instead of being put in the cargo section of an airplane, an ESD can fly along in the cabin with you. The Air Carrier Access Act in the U.S. and regulations in the Canada Transportation Act make it a requirement for airlines to accommodate people with disabilities.
3. No Extra Fees
You can't be charged an extra fee for having your dog in the building or on the plane.
4. Maybe: Access to More Restaurants and Hotels
Many people want to register their dog as an emotional support animal so they can take their dogs into restaurants and into hotels that aren't normally pet-friendly. Unlike service animals, emotional support animals don't need to be accommodated by restaurants and hotels. A manager can rightfully decline an emotional support dog without breaking any acts.
With that being said, some people may find that managers are unaware of the laws, so they sometimes allow emotional support dogs anyways. Staff who aren't knowledgeable about the laws or protocols may be tempted to let it slide. However, generally in the U.S. and Canada, it's a health code violation to allow animals inside the restaurant unless they're a service dog.
Emotional Support Dog Laws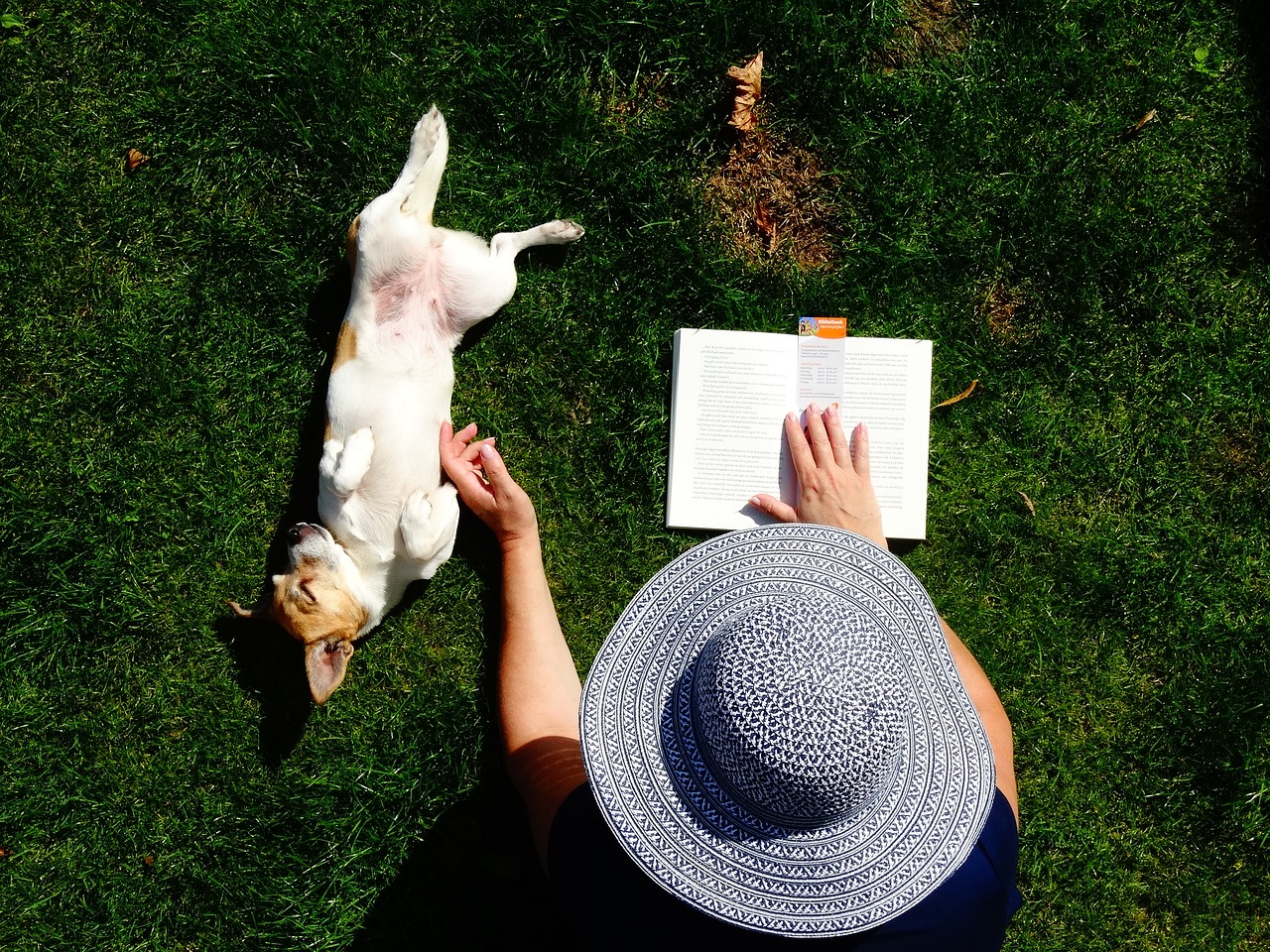 In the U.S. and Canada, there aren't specific emotional support dog laws. Instead, as described above, they are protected under:
This means if you get a letter from a mental health professional stating your need for an ESD, you will be able to take your dog on the plane or have your dog live with you (despite any no-dog policies).
Different airlines and landlords may ask for varying information, so be sure to check before asking for a letter. In addition, airlines may have additional policies. For example, some require you to notify them 48 hours before your flight, to arrive one extra hour earlier or for your dog to wear an ESD vest. Information about whether you can hold your dog in your lap should be directed to the airline.
Emotional Support Dog Letter Requirments
If you're requesting a letter from your doctor or healthcare professional, they may or may not be familiar with the process. Since they'll charge a fee, make sure they include all of the necessary information.
In general, an emotional support dog letter from a mental health professional must state that:
You have an emotional or mental disability listed in the DSM-IV (Diagnostic and Statistical Manual of Mental Disorders).
You need your dog for psychiatric support either on the plane or after you land.
The letter is written by a mental health professional (including their type of license and issuing authority and date).
You are receiving help from the professional who wrote the letter.
Dated one year or earlier before travel date (they can't be reused for years).
Letter written on letterhead of a mental health professional
A mental health professional may include:
Your family doctor
Licensed clinical social worker
Psychologist
Psychotherapist
If the first person you contact for a letter is your family doctor, be prepared to back up your opinion that an EMD letter would help you. Since family doctors aren't as well versed in mental health, they may be more hesitant to write letters. In this case, you may want to refer to some of the studies we linked to in the first section (as they relate to your condition). If your doctor denies you, there are online services staffed by experts who provide letters without having to jump through hoops.
Emotional Support Dog Requirements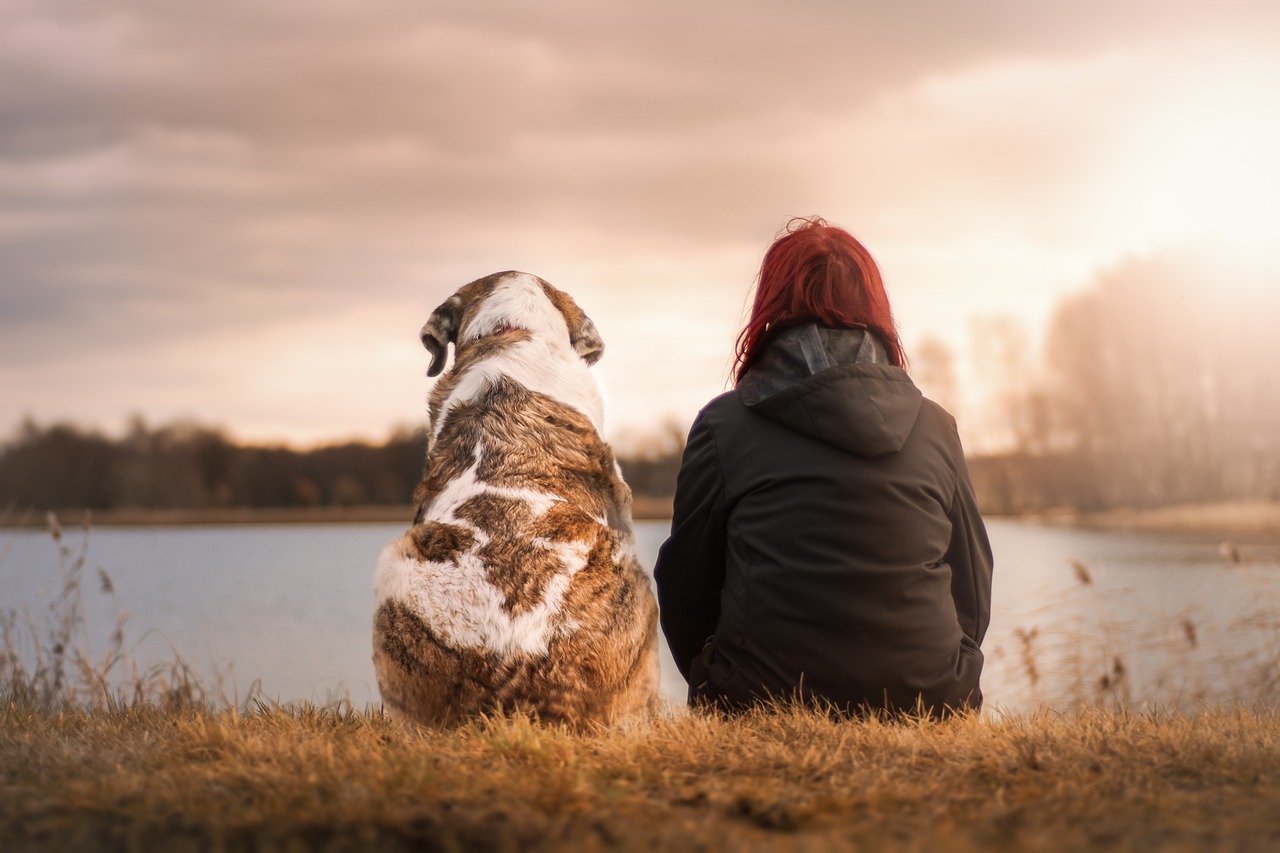 Although service dogs have a set of qualifying factors, there's only a few requirements for emotional support dogs:
Have a well-behaved dog (any breed with basic training can qualify)
Have a mental illness that would benefit from an ESD
Have a letter from a mental health professional stating the above point
Having a well-behaved dog simply means that he shouldn't disturb or harm anyone. In terms of which mental illnesses qualify, that is up to your health care provider and whether they think your specific case will be helped by a dog. In general, mental health professionals may consider ESAs for:
Anxiety disorders
Depression
Bipolar disorder
Attention Deficit Disorder (ADD)
Post traumatic Stress Disorder (PTSD)
Fears/phobias
Suicidal thoughts
Personality Disorders
Autism
Learning disorders
Emotional Support Dog Certification and Therapy Dog Certification and Registration U.S.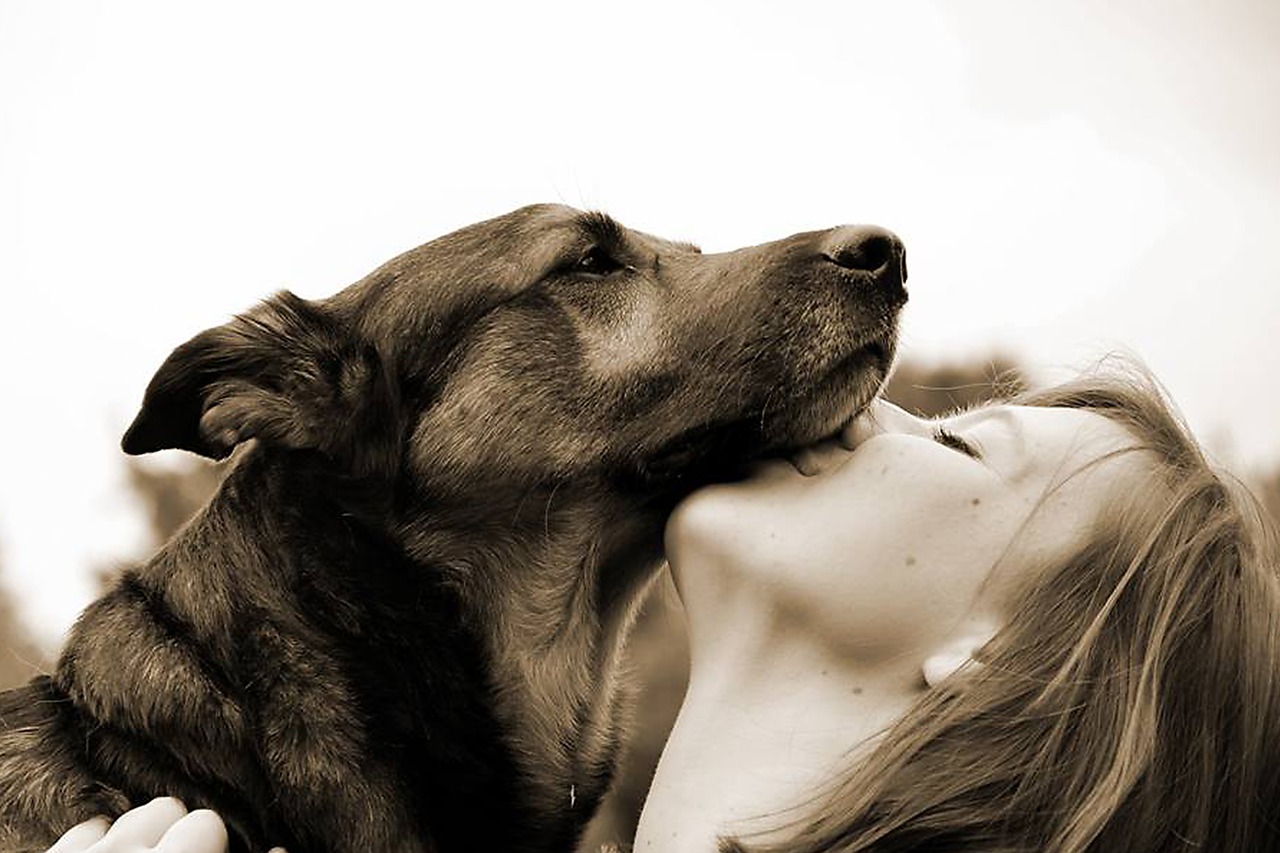 For your dog to be recognized as an ESA by a landlord or airline, you need to get a letter from a mental health professional. You do not need to officially register your dog. In effect, your letter is your emotional support dog certificate.
You can get a letter from:
Your family doctor
Your therapist (social worker, psychologist, psychotherapist)
Online sites staffed with healthcare professionals who write letters— Such as ESA Certificate.
However, some people may choose to register their pet because it makes the process of dealing with airlines or apartment employees easier. Although it's not a requirement, there are different organizations that charge a fee to supply:
A letter from a mental health professional
A more formal certificate
An I.D. card (including photo, dog name, owner name, registration number, etc.)
Vest (required by some airlines)
Online Emotional Support Dog Certification
The easiest and hassle-free way to get an emotional support animal is to apply online.
The process simple:
Enter your details
Start the short questionnaire. Your mental health care provider will use this information during your appointment.
Make a payment (if you don't qualify, your fee is refunded)
Connect with a compassionate licensed healthcare provider
Use your emotional support animal letter
How to Register Dog as Emotional Support Animal Canada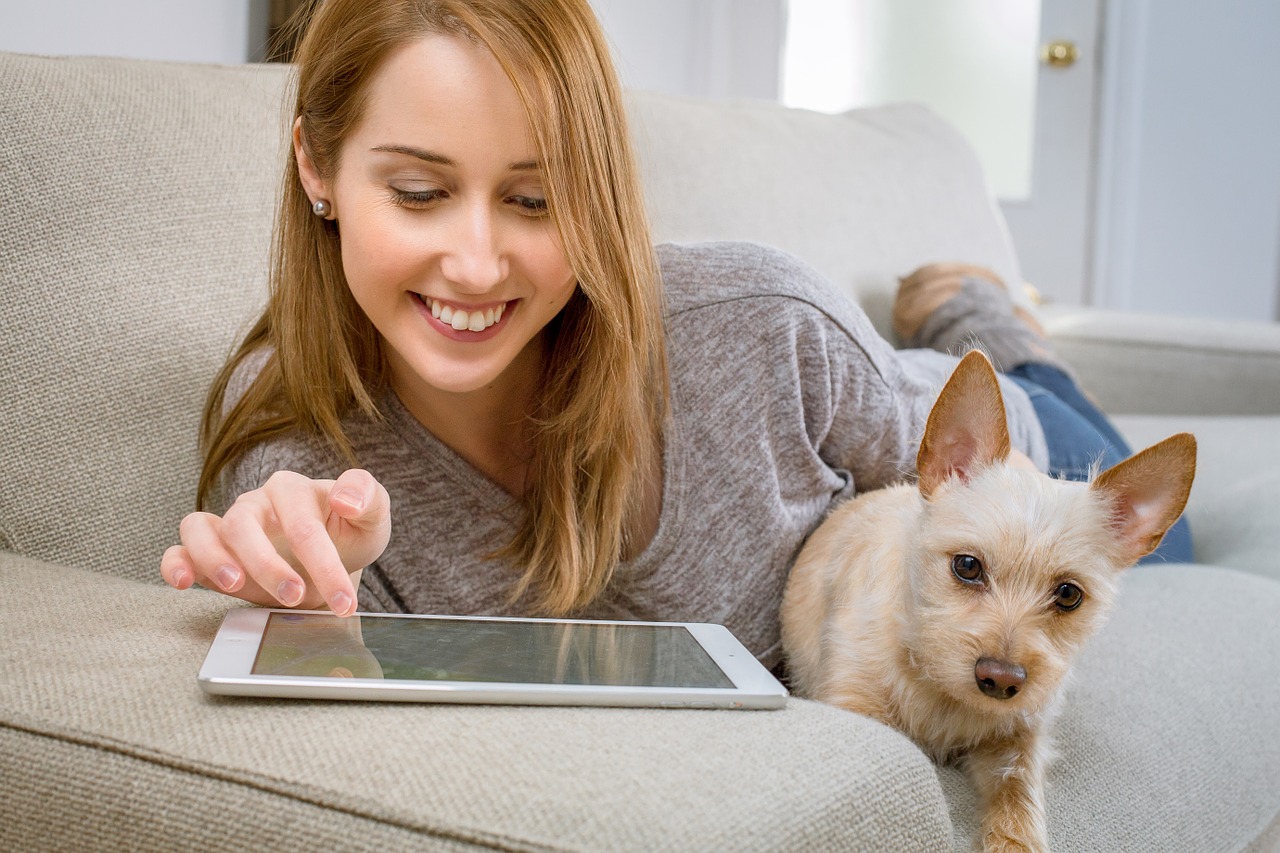 Unlike service dogs, there isn't an official way to register an emotional support dog in Canada and there isn't a specific therapy dog certification. If people ask for your ESD certificate, you will typically hand them your letter.
This letter can be written by:
Your family physician*
Your therapist (psychologist, social worker, psychotherapist)
Online sites staffed with mental health professionals who write letters
Although an appointment with your family physician is covered by your health card, your doctor's office may have a fee for writing letters or documents.
Canadian law doesn't require any official registration of an emotional support dog, but there are some businesses that provide these services. In addition to providing a letter, you may also receive a formal certificate, a vest and an I.D. card. This may help in some cases, such as when employees ask questions and aren't sure what to ask or look for.
Best Emotional Support Dogs by Breed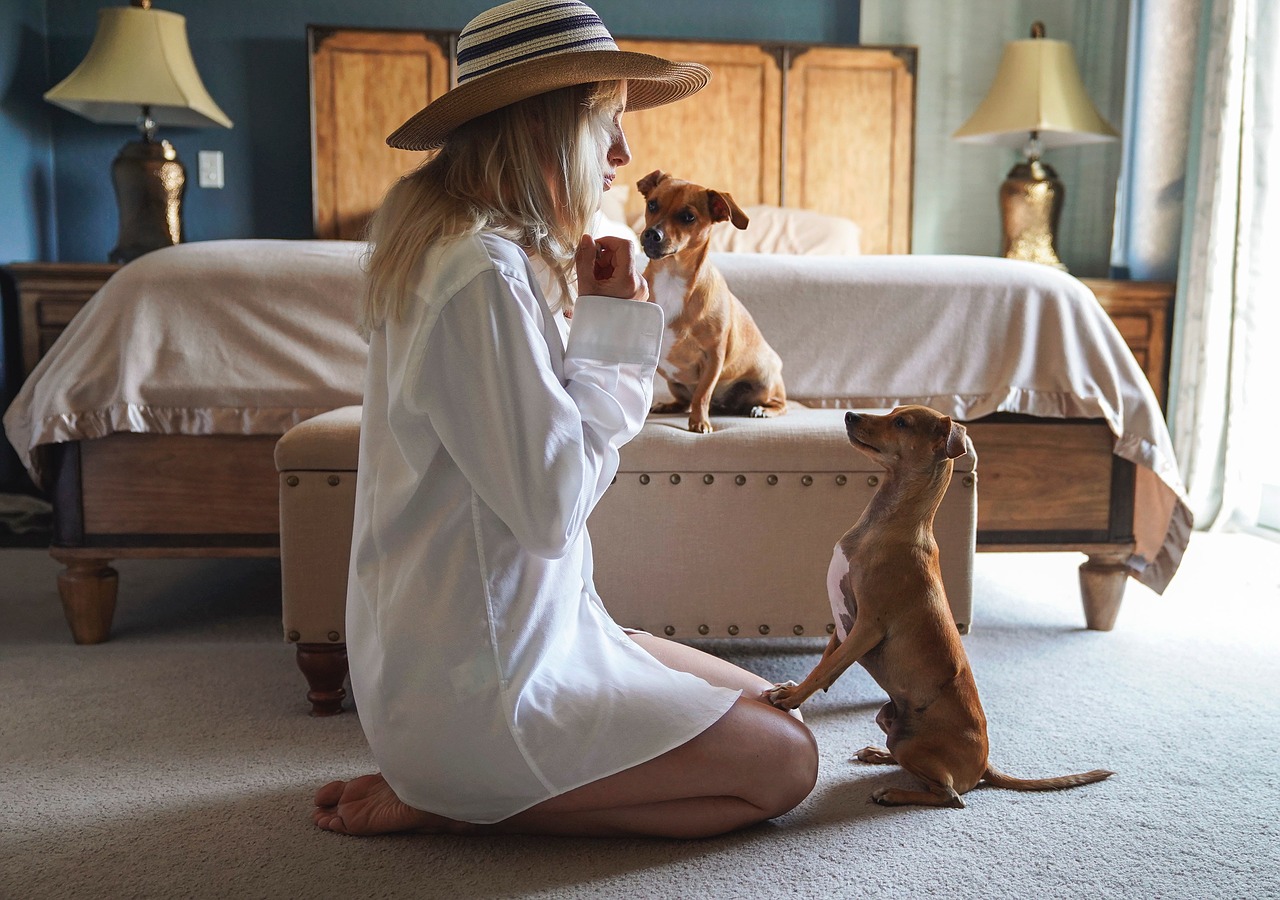 An emotional support dog can be any breed. Whether your dog is big or tiny, a mental health professional can provide you with a letter. With that being said, there are some breeds that may be better emotional support dogs than others (depending on their training).
If you're a soon-to-be pet parent and are wondering which breed would make the best support dog, there are a few personal things you should consider.
Your preference— Do you already have a preference over small or large breeds?
Housing— If you live in a small apartment, it might not be enough room for a large dog and you may be better with a small or medium breed.
Lifestyle— What activities do you usually do? For example, if you want a dog who can be with you while hiking, a large, active dog is going to tire out less quickly. On the other hand, if you tend to be less active, a lower energy dog may be a better decision (or maybe you want a dog who will push you to leave the house!).
Travel— If you travel frequently, you'll probably have an easier time with a small or medium-sized dog since they can sit onto your lap or fit in the cabin area.
Stress— If you're getting a dog to help your stress levels, you want to make sure the training process doesn't make you even more stressed. No matter the breed, training is essential. However, choosing a breed that's quicker to learn may be less anxiety-inducing.
Breeds known for their intelligence and training abilities may tend to be better ESAs:
Golden & Labrador retrievers
Great Dane
German Shepherd
Collie
Poodle
If you're looking for a small or medium breed ESA, you may want to consider:
Chihuahua
Corgi
English bulldog
Yorkshire terrier
Pug
Cavalier King Charles Spaniel
Dachshund
Emotional Support Dog Training and Therapy Dog Training
For a dog to be designated a service dog, she needs to meet many training requirements. This includes:
Must have relaxed attitude at all times
Walk through areas in a controlled manner
Sits on command
Doesn't solicit attention
Must not show aggression or fear or noise distraction
Must sit and stay under the table or close by at restaurants
However, if you want to register your dog as an ESD, you probably don't need to worry about anything beyond basic training. Therapy dog training should teach your dog:
Have good behavior— Whether it's at home or on a plane, your dog shouldn't hurt or annoy anyone. Basically, your dog shouldn't get kicked off the plane or out of your apartment building/housing.
Emotional Support Dog Vest
Some airlines or landlords require dogs to wear an emotional support dog vest so staff can identify the dog as such. Since your mental health professional doesn't provide you with a vest when they write your letter, you'll need to purchase it elsewhere. If you paid for a letter from a therapist online, some packages may include a vest.
You may also find it helpful in public if your dog has a vest. The words "working dog" or "don't pet" can stop people from continuously coming up to say hi, distracting your dog.
Remember: Having an emotional support dog vest is NOT the equivalent of a certificate. You must have a letter, as described above.
There is no official emotional support dog vest or retailer. You can purchase one from a variety of sources:
Local pet stores— Some pet stores or big box stores sell vests made for ESAs.
Emotional Support Dog Letter to Landlord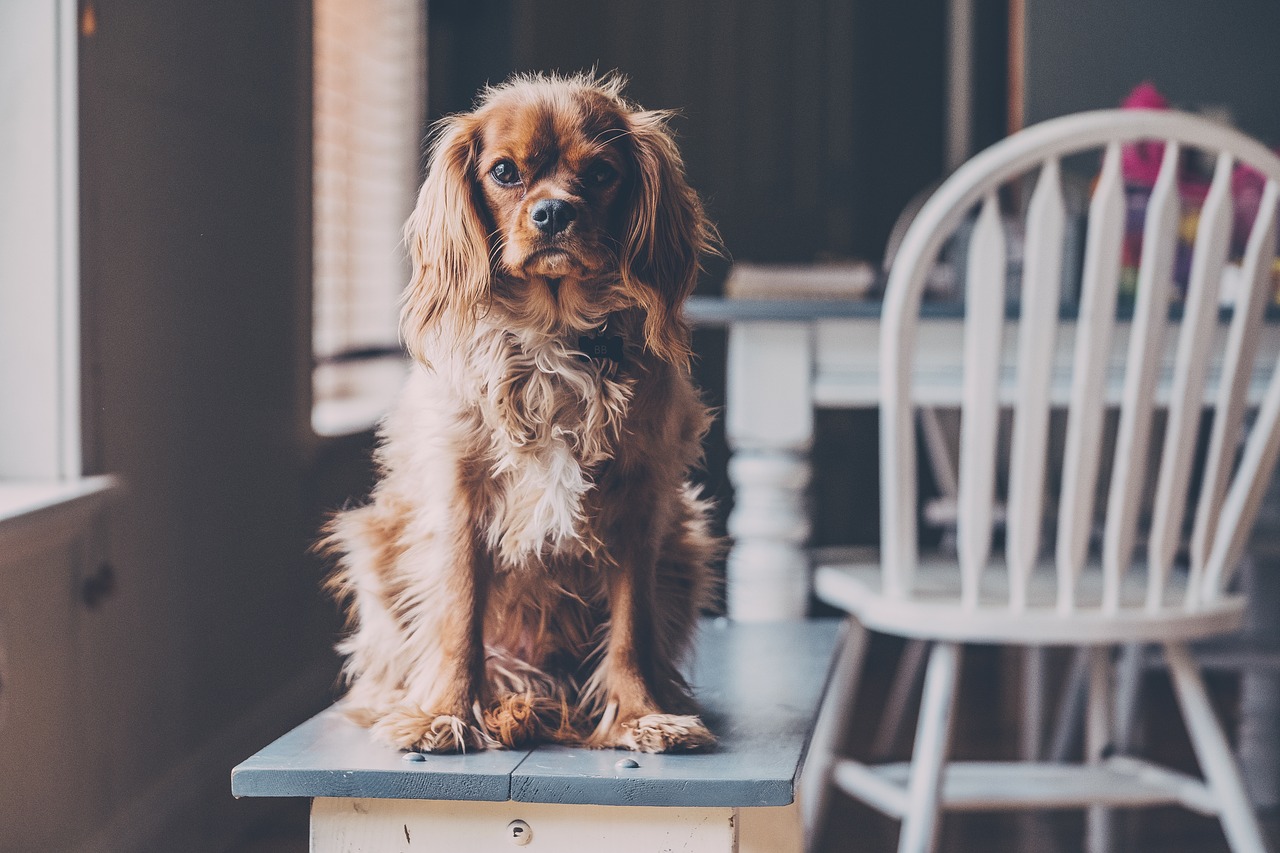 If you can't have a dog in your rental house or apartment building, you may consider getting an emotional support dog letter to your landlord.
This letter can be written by:
Mental health professional— Your family doctor or a mental health specialist, such as a social worker or psychotherapist.
Certified therapist online— ESACertificate.Org connects you with a mental health professional who can write a letter for a landlord's approval.
The letter should include:
That you have an emotional or mental disability
That your dog provides support on the plane or at your destination
The mental health professional's details (formal letterhead, type of license and issuing authority and date)
That you're receiving care from the professional
Your rights as an ESA owner:
A landlord can't kick you out or deny your application based on having an ESA, provided that your dog isn't not harmful, destructive or a disturbance.
Your landlord can't charge you an extra fee for having a dog or insist on a separate deposit for having a pet.
Your landlord can't tell you to train your dog in any specific way to be accepted.
You're not required to tell your landlord about your mental or emotional disability or share any supporting medical documentation (other than the ESD letter)
With that being said, some landlords may request that your dog wear an ESD vest while he's walking within the common areas of your apartment building.
This post contains an affiliate link