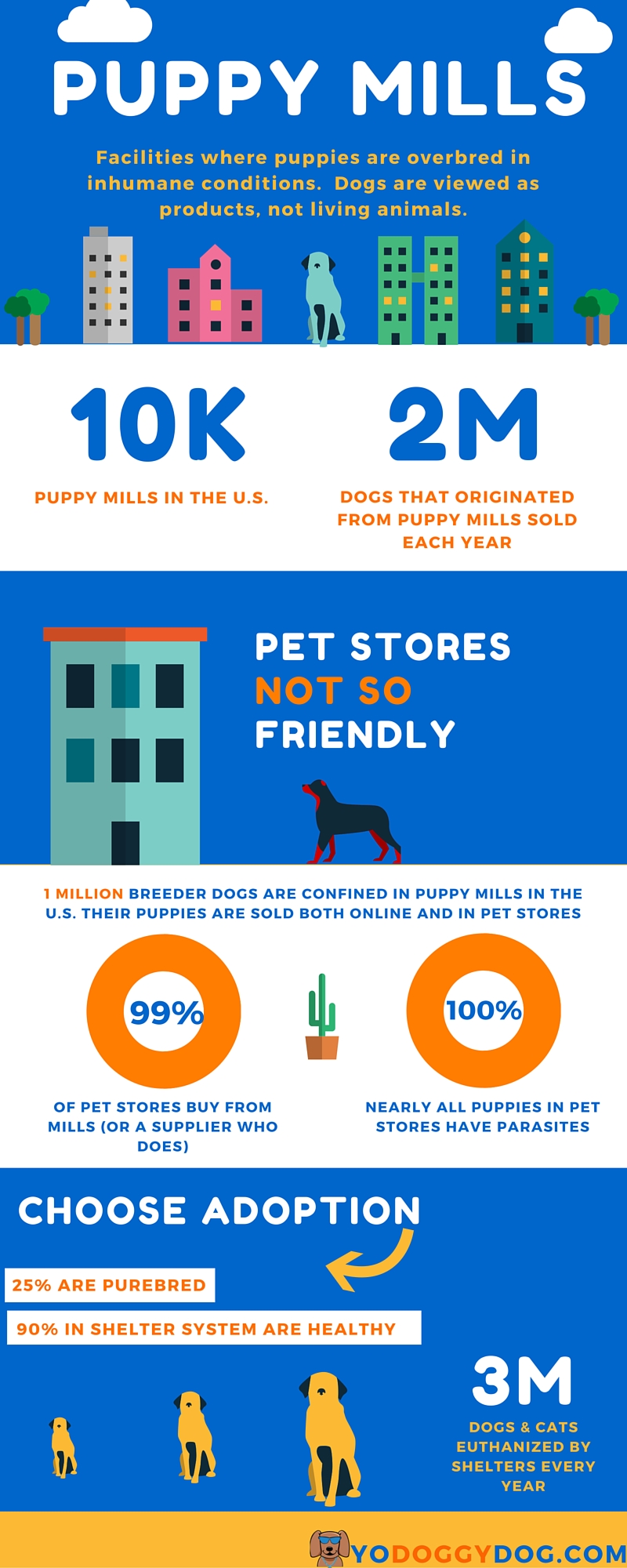 Buying a dog can be a risk: Are you supporting a knowledgeable breeder, or are you supporting an abusive puppy mill?
Many times people choose to purchase dogs online on websites such as Craigslist. Here you can find the puppies for cheap, so it looks like a great deal. And the puppy you bring home might be great, too. But without knowing it, you could be supporting the breeding of puppies by abusive owners.
What are Puppy Mills?
Puppy mills are a place where puppies are overbred in inhumane conditions. To breeders, profit is more important than dogs and their tiny puppies. In this way, dogs are viewed as products and not living animals. Puppy mills can be overcrowded and unsanitary with a lack of care, food and water.
Good breeders know that puppies need to be kept with their mother for a certain amount of time after birth. For breeders, more puppies equal more profits. For this reason, they will sell puppies as young as six weeks to make room for new puppies. Because they leave their mother so young, many of these dogs will grow up with anxiety issues.
These puppies are then sold (often for cheap prices) on websites, such as Craigslist, in newspaper ads and even in pet stores. It's estimated that 90% of pet store puppies come from puppy mills. Since retailers can get puppies at wholesale prices from breeders, this is, unfortunately, a popular option.
Female breeding dogs are given little, if any, recovery time in between litters.
When female breeding dogs can no longer breed, they no longer have a purpose to the puppy mill breeder and are often then killed.
Issues with Puppies Bred at Puppy Mills
As mentioned above, it's extremely common for puppy mill puppies to show signs of anxiety. Often a puppy will be afraid of loud noises or when someone raises their hand. This is a sign that the puppy has been abused before he became part of your family.
Puppies can suffer from health issues such as infections, scabs, fleas, puss-filled eyes and dirty fur and other injuries.
It's also likely that they will have behavioral issues and a trouble during obedience training. This may stem from separation anxiety. A key sign of this is if your dog poops in the house every time you leave, even though you let him out right before. It's likely that these dogs bark excessively and are destructive.
Since puppies bred in puppy mills do not get adequate socialization, they may not have the skills necessary to be good companions who play well with other dogs and children.
What You Can Do
The American Society for the Prevention of Cruelty to Animals estimates that there could be around 10,000 puppy mills in the United States. But, since breeders operate without oversight, it is impossible to know. For this reason, the ASPCA encourages those looking for a puppy to consider adoption as a first option.
"Pet adoption is a rewarding experience both for the adopter and for the pet. We encourage anyone seeking a new pet to consider adoption," says Sara Kent, Director of Shelter Outreach at PetFinder, an online dog adoption website.
On PetFinder.com, shelters post ads for their dogs and those looking to adopt are invited to apply. Potentials owners are screened and adoption fees vary per shelter. Many of the pets on the website have already been spayed and neutered and are up to date on vaccinations, which cut costs for future owners.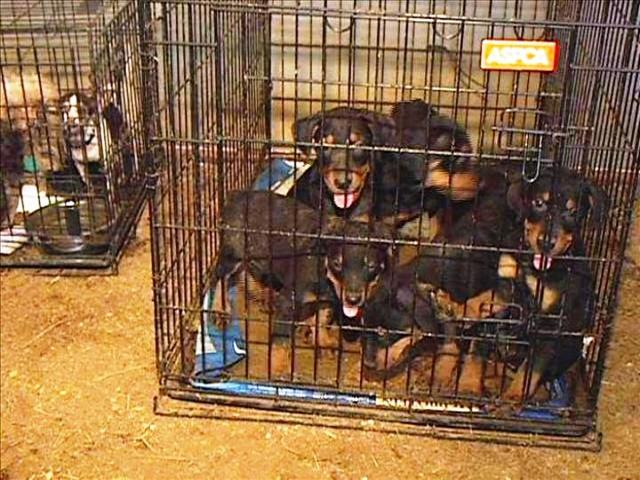 How to Distinguish a Reputable Breeder
If you want a specific dog breed, purchasing may be your only option. There are a few tips you can follow to know that you're buying from a reputable breeder:
Reputable breeders will likely ask many questions to understand if you're the right fit for that breed. They care about their dogs, so they don't want the puppies to go to just any home, they want them to go to the right home.
Since reputable breeders give the female breeding dogs recovery time between each litter, they won't have dogs ready each week or each month. They won't operate like a factory. It's likely that you'll have to be put on a waiting list.
Reputable breeders don't have anything to hide, so they will be okay if you look around their facility. Ask if you can visit and check out the conditions of the dogs. Puppy mill breeders will often give excuses and will not allow you to see the dogs.
Reputable breeders will not sell their puppy at 6 weeks old. Unlike puppy mills, they understand that puppies need to stay in their mother's care.
Since reputable breeders make a career out of breeding a specific breed, they will likely know a lot of information about that breed. Ask them questions about their dogs and about proper care. If they seem enthusiastic to provide even more information then you asked for, it's likely they're reputable.