Dylan was skin and bones, shaking, terrified and peeing all over.
The 15-pound pup was found on Puerto Rico's Dead Dog Beach, a dumping ground to aband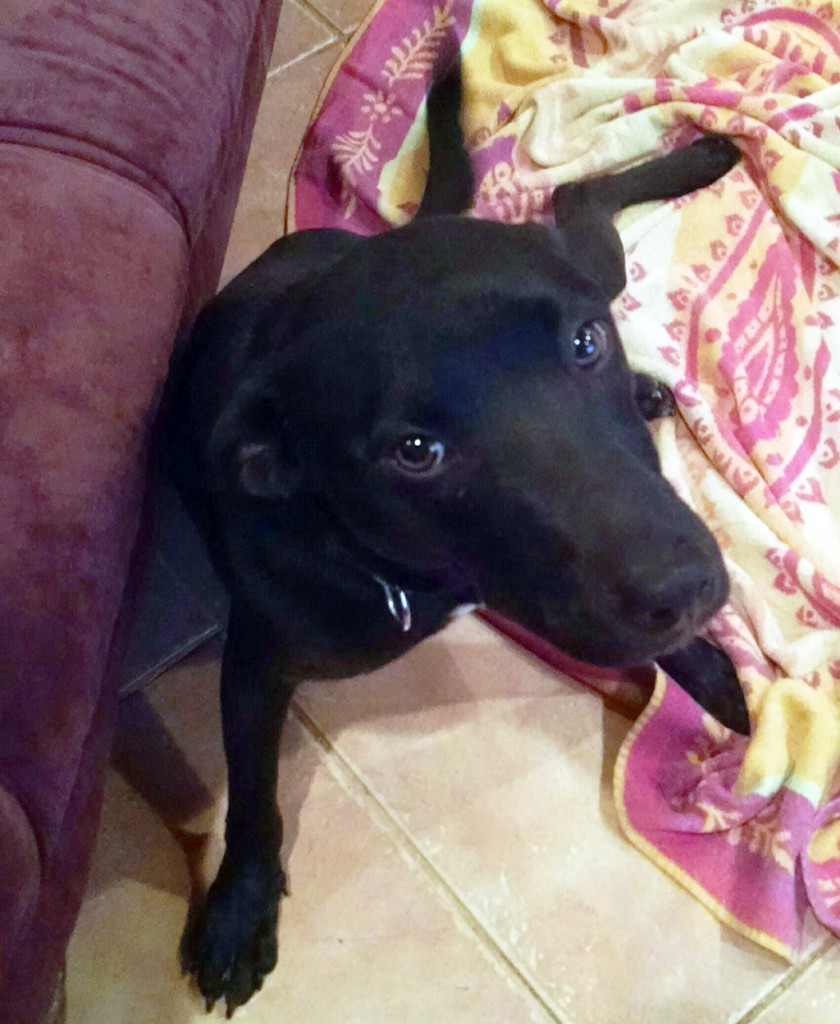 on dogs. Animals found here have been victims of target practice, gang rituals, abuse or are just unwanted pets. Suffering broken bones, knife wounds, skin diseases and starvation, these dogs are left to die.
"Dead Dog Beach is where people would take the dogs and burn them alive or throw them in a plastic bag and throw them into the ocean to die," says Vicki Denichilo, who planned to foster Dylan last December, but ended up adopting him instead.
CAGED IN BY FEAR
Terrified, Dylan wouldn't even leave his crate; it was his comfort zone.
"I'd leave the crate door open at night, but he always slept in it," Vicki says.
She recalls that as soon as she let Dylan off of his leash, he'd run back into her room and back into his cage, sheltering himself from the world.
Some satos — a Puerto Rican slang term used to describe street dogs — are not as lucky as Dylan and are left for dead.
The Sato Project, dedicated to rescuing dogs from Dead Dog Beach, estimates that each dog saved costs them an average of $1,000. After dogs are flown to the States, volunteers drive them to foster care homes where they are hopefully adopted.
Dylan is just one of four dogs Vicki has rescued.
After a dog she had bought passed away, she went into Petco on adoption day.
Valentine, as she was renamed, was Vicki's first rescue and had been taken from a drug dealer.
"It took awhile to gain her trust," Vicki recalled.
GAINING AN ADOPTED ANIMAL'S TRUST
Sara Kent, Director of Shelter Outreach at Petfinder, says that getting to know each other takes time.
"Go slow, set up a manageable routine from the start and be patient with your new friend," Sara suggests. "Professional assistance is always available in the form of training classes or a behaviorist."
Abused dogs who show signs of anxiety can also benefit from Therabis, an all-natural medication for dogs designed to calm anxiety. Backed by 25 years of veterinary experience, research and development, Therabis can help erase the painful memories of previous owners and can calm dogs so that they realize their future is brighter and safer.
SAVED DOGS SAVE HUMANS
After months, Valentine, a German Sheppard and Rottweiler mix, became protective over the family,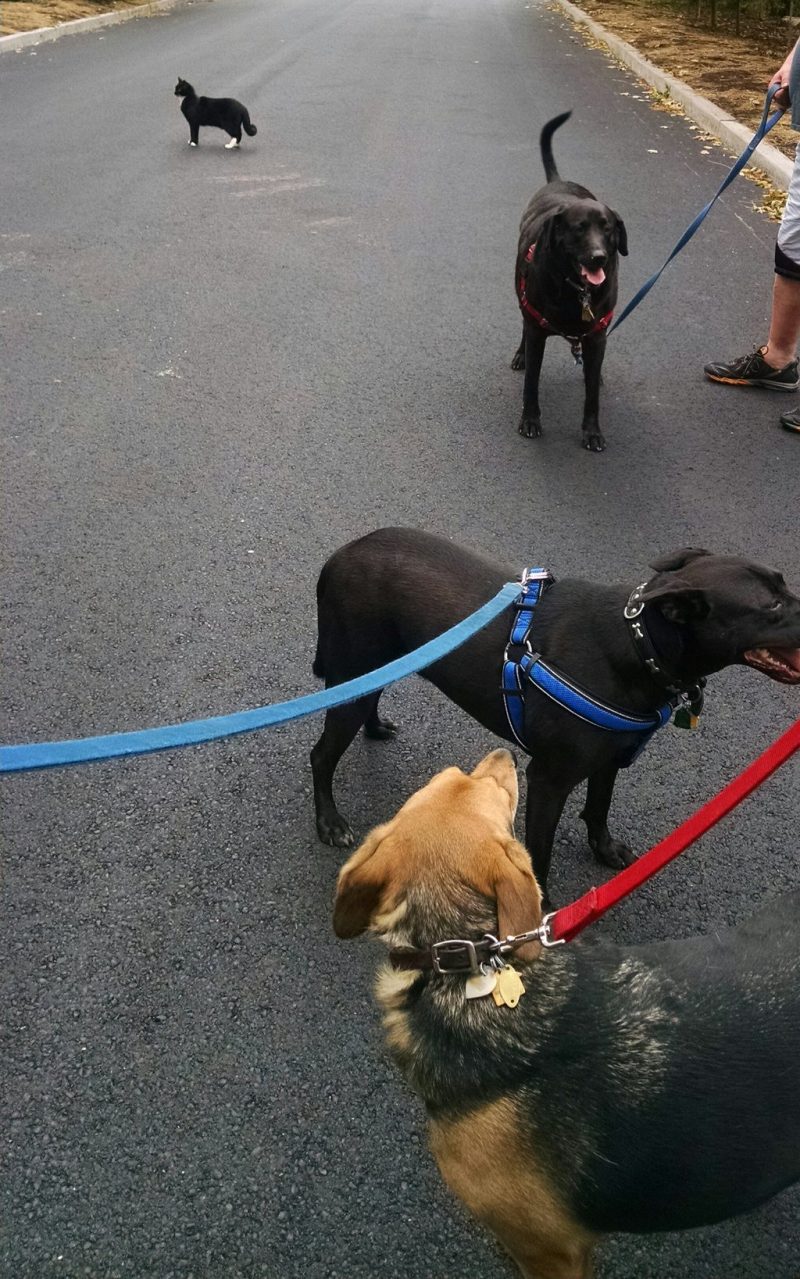 almost acting as a guardian.
"When I would have an asthma attack, she would alert my husband," Vicki recalls.
The undying love of Valentine and her three other rescue dogs convinced her to never buy a pet again.
"Rescue dogs, I've found out, are the best dogs to have! They are so grateful to be loved and show that back to you with so much love and affection. They are my kids, not dogs."
PUPPY MILLS
Many of the dogs for sale, Vicki says, come from horrible conditions.
"I won't help or support puppy mills!"
Puppy mills are places where dogs are bred for profit in conditions that are inhumane.
ADOPTING A DOG
Many dogs available for adoption on Petfinder.com have endured abuse from mills. Adopting ensures that an owner is not supporting this practice.
"Pet adoption is a rewarding experience both for the adopter and for the pet. We encourage anyone seeking a new pet to consider adoption," Sara of Petfinder says.
Adoption fees can vary between organizations, according to Sara, but many pets have already been spayed or neutered and have up to date vaccinations.
"Once you find a pet that strikes your interest on Petfinder.com, you can contact the organization directly to take the next steps," Sara says.
RESCUE A DOG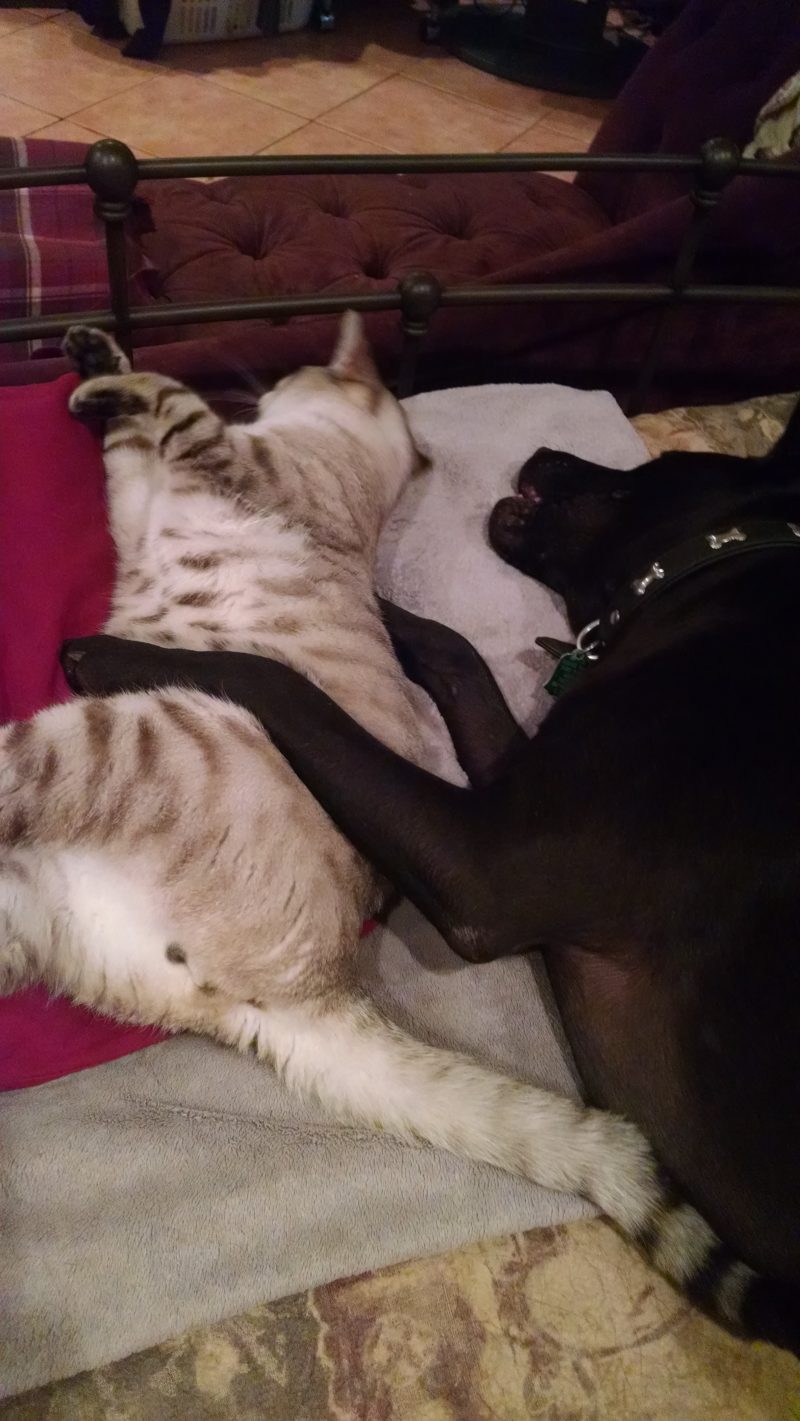 Adopting a dog, as opposed to buying, could mean changing a dog's future, and, in Vicki's case, it could even mean saving one.
Dylan — the once starved, 15-pound, abandoned mutt — is now a healthy 65 pounds.
He now feels safe in his surroundings, and no longer has the need to cage himself from the world.
"His crate is in my room still, but he doesn't go in it anymore," Vicki says.