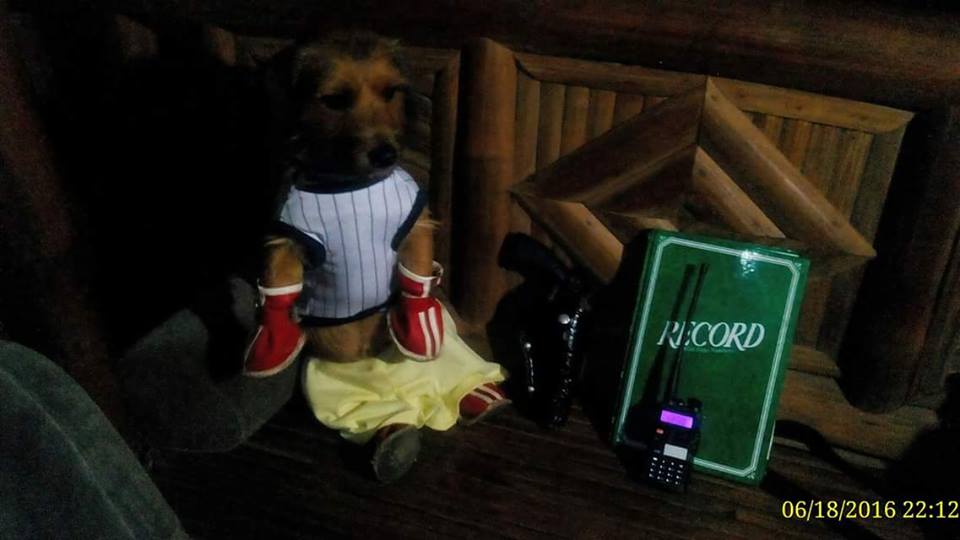 Jun's dog Popoy is no ordinary dog. In fact, he might be part dog, part human.
Unlike most dogs, this pup only needs to use two legs. He actually prefers it that way. Popoy can walk around and dance in his blinging outfits with his two extra paws just hanging there.
The dog is a natural born performer. He enjoys large crowds clapping and cheering him on.
For those who wonder how Jun trained his dog to only stand on two legs, he can't really tell you. Jun tells YoDoggyDog that he never trained his dog, Popoy just naturally started to stand on two legs himself.
At only one year and five months old, Popoy doesn't hesitate to show off outfits or even wear sunglasses.
Check out the videos below of Popoy performing for crowds in the Philippines.
https://www.youtube.com/watch?v=fHJQP6Hg1vU



https://www.youtube.com/watch?v=oYlDEdHQWyA



https://www.youtube.com/watch?v=tO1B9K4aX70



https://www.youtube.com/watch?v=AANJMDCwE7A