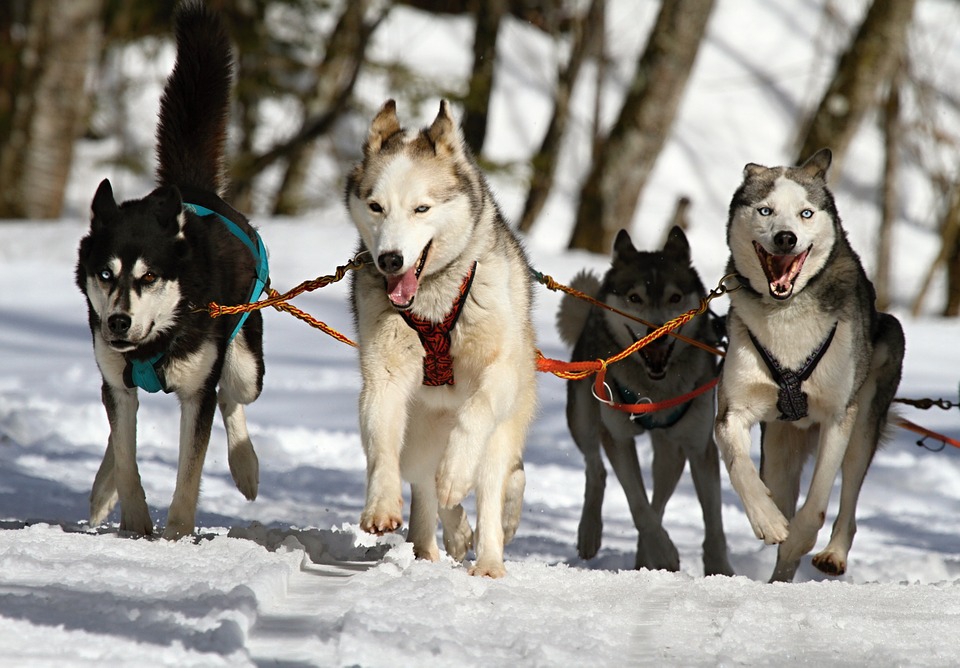 Ever heard of sport dog gear, but wasn't exactly sure what it was?
Sportdog gear are high-quality accessories made for working, sport and K9 dogs. Since these dogs have jobs, cheap dollar store collars and leashes just won't cut it. Instead, these accessories are made to last.
Sportdog Gear Quality
So what makes the quality of dog sports gear so good? Accessories made by different companies vary in quality. However, at Extreme Dog Gear, collars and harnesses are made with 100% special nylon sewing thread. This type of material allows you to have much better control over your dog, which is helpful for both day-to-day uses and for training. Unlike normal collars, they are heavy duty, meaning they can withstand oil, water, UV and are resistant to cold and heat. Despite being heavy duty, the accessories come in a variety of styles and colors so that your dog still looks fashionable.
These accessories also protect your dog from injuries and neck traumas. For example, the collars sold by Extreme Dog Gear have a D-ring on the side, which is a registered and protected model. This ring prevents against neck trauma, which can be a common occurrence if you have a working or sporting dog.
Whether your dog is a small or large breed, there are different options to fit his or her size. Sports-style collars and leashes are also made for puppies, making them easy to train right from birth.
You can usually tell the quality of Sportdog gear by where the products are made. Products made in China are probably not up to standard or worth the price. However, since Extreme Dog Gear's products are made in The Netherlands, you can be confident you're getting the quality your dog deserves.
Some sports dog gear stores also sell very durable training dog toys. Working dogs, sports dogs and even some family dogs are tough and can destroy a regular toy in a day. This leaves you to clean up the mess and spend more money on more toys. Training dog toys are used as training aids to improve a dog's drive, bite, power and focus. Sports dog gear training toys include:
Bite tug with handle— Strongest bite tug on the market today.
Bite stick— Bite sticks are inserted into a Pit Bull's mouth to allow them to release their grip on another dog. Since pit bulls tend to have a higher aggression, these can be helpful if you have other dogs in the house.
Solo tugger— The solo tugger can be used for exercise or in training.
Extreme Dog Gear is a distributor and supplies products to independent stores. However, you can also purchase the products online at EuroBullySupply. If you send in your dog's measurements, they can also create a custom made leather dog show collar or fashion collar.
The store also offers k9 training equipment such as weight pull vests, bite sleeves and electronic collars. For sporting dogs looking for some extra exercise, they offer dog treadmills, too.