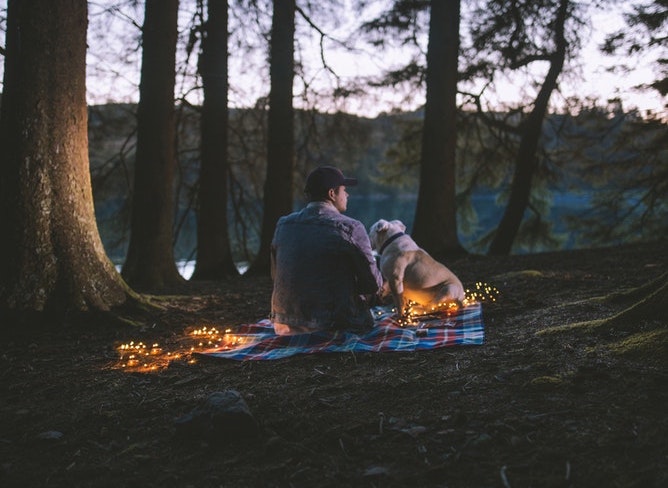 Each Chinese year is devoted to a different zodiac animal. 2018 is the year of the Earth Dog and people who are born this year will be serious, good communicators and excellent employees. Madonna and Michael Jackson were both Earth Dogs. Unfortunately, Donald Trump is also an earth dog.
Were you born in a dog year?
1934
1946
1958
1970
1982
1994
2006
Chinese New Year starts Feb. 16 this year. People born this year and the above previous years have a few good luck symbols:
The numbers 3, 4, 9
The colors green, purple and red and
lucky months 6th, 10th and 12th of the Chinese lunar New Year
To find more about your Chinese lunar horoscope, click here.
Even if you don't believe in Chinese astrology, you can still celebrate the Year of the Dog with your most celebrated health and wellness ally and best friend.
Montes de Oca, the author of Dog as My Doctor, Cat as My Nurse: An Animal Lover's Guide to a Healthy, Happy & Extraordinary Life, explains five ways to have a happy Year of the Dog:
Get Fit Together: Studies show you are more likely to put on your sneakers if your walking partner is a dog. There is nothing more dogs love to do than to walk. For extra credit, check out a dog-friendly gym.
Play More: Spending time playing can strengthen your brain and make you more creative. Dogs will take any opportunity to play, especially with their best friend – you.
Serve Others: Helping others benefits our emotional well-being and provides purpose in our lives. Join the ranks of service dogs and their owners by reaching out and helping someone else.
Take a Tech Timeout: Dogs aren't into computers, tablets or cell phones. They relish personal touch and connection. So why not give your brain a break and make your dog happy by reducing your technology time and engaging in touch therapy with them?
Focus on the Now: Most of us spend a lot of time thinking about yesterday and worrying about tomorrow. Dogs spend most of their time in the right now. And look how happy they are. If you are looking for a guru to help you become more mindful, look no further than your canine companion who knows that the present is the best present of all.