If you're a furmom, this post is for you.
Today, we have 15 t-shirts that we bet you can relate to.
If you're a little bit sassy, a little bit sweet and a whole lot of dog lover, these finds are just for you.
15 T-Shirts for Dog Lovers
P.S. All of these finds are under $25!
#1 Stressed, Blessed & Dog Obsessed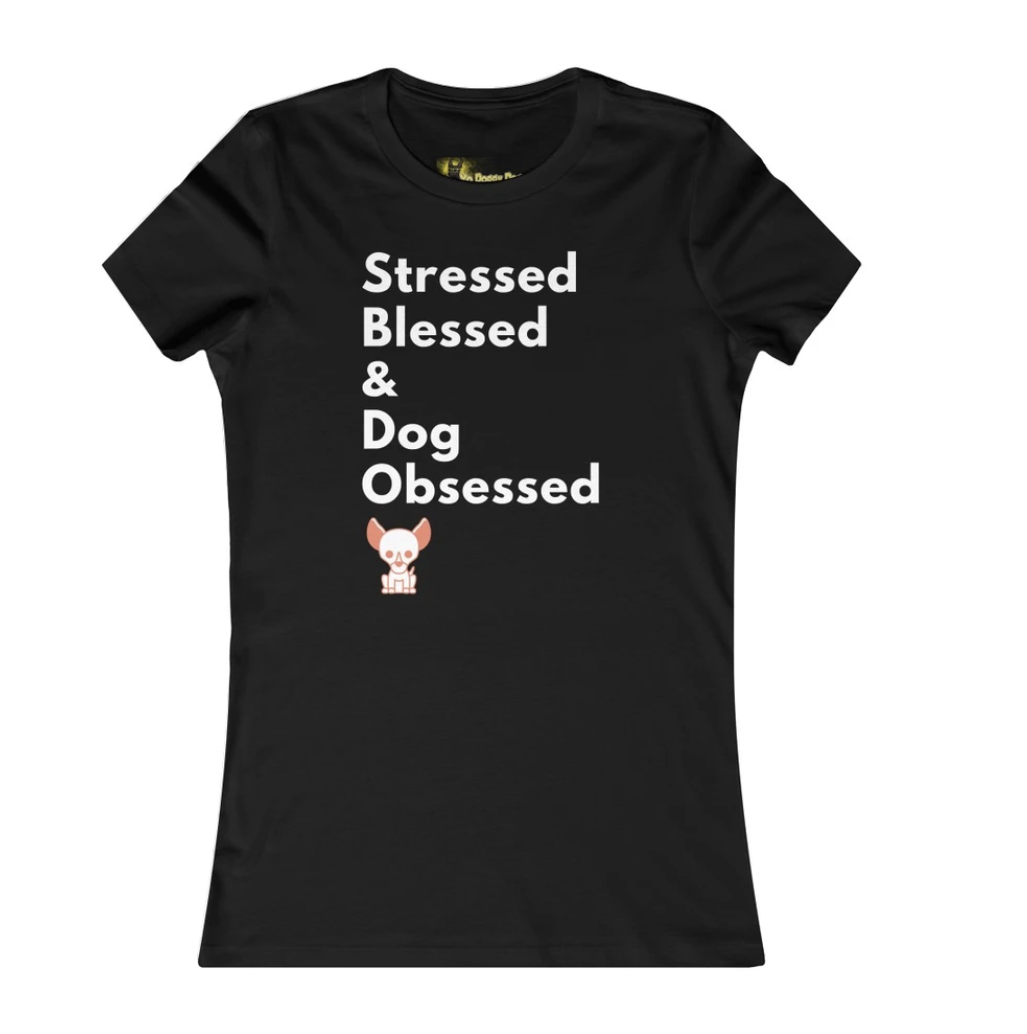 In today's world, no doubt most of us are wayyyyyy stressed. But we're also blessed—mostly because we're dog-obsessed. This shirt describes my life in 3 words.
Price: $24.99
#2 Crazy as My Chi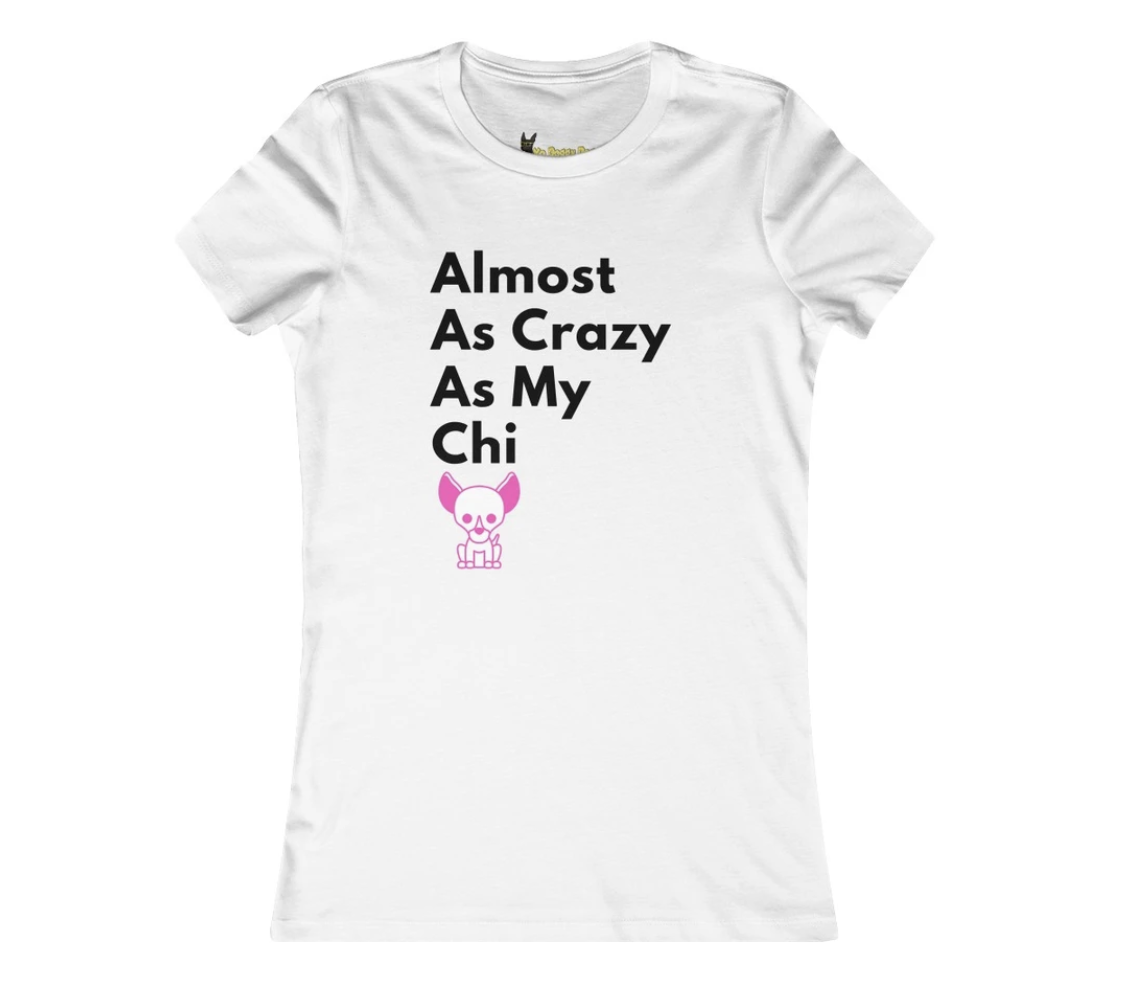 Ever thought to yourself, "I'm about to go chihuahua on you," imagining your pup's tiny teeth chattering, preparing for a way. But—you're not that crazy. But almost.
Price: $24.99
#3 Coffee, Candy and Chihuahuas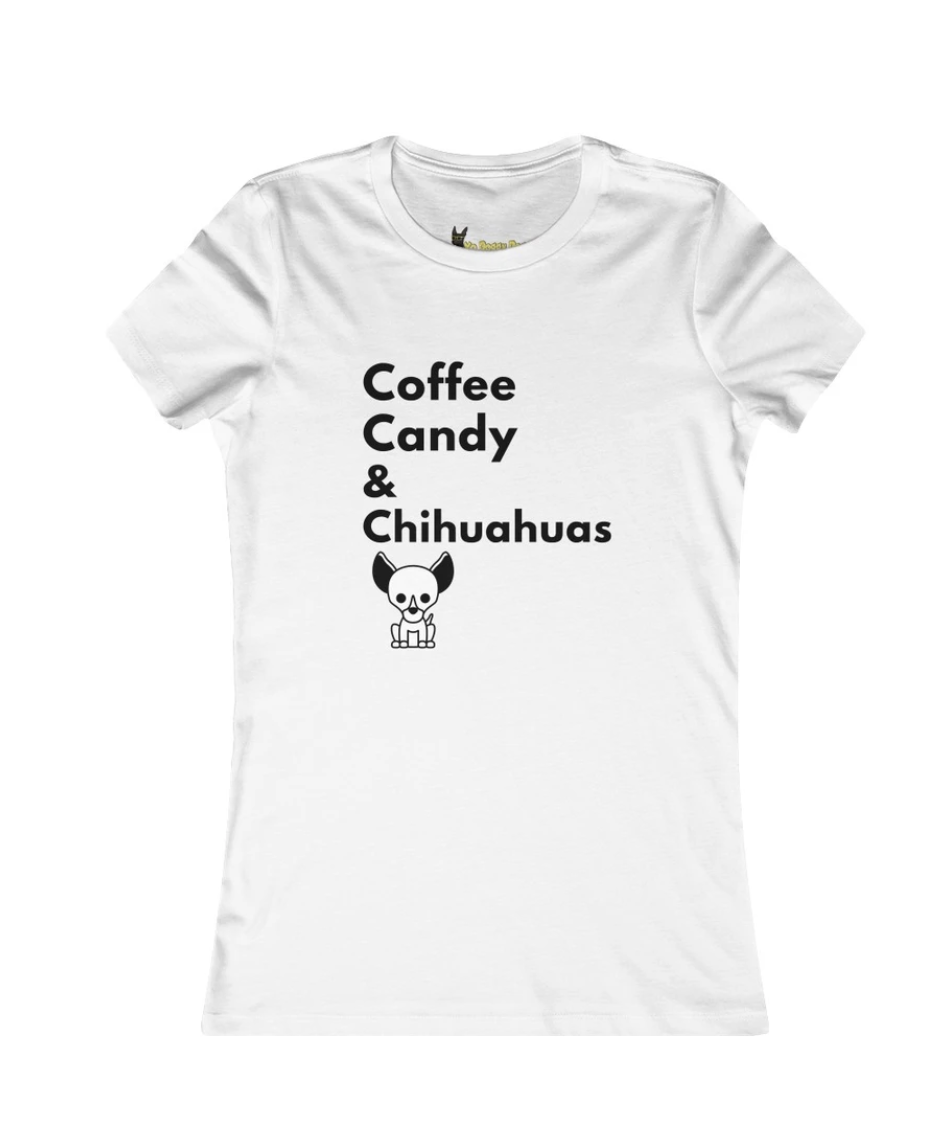 Question: You're going to a deserted island and you can only take 3 things. What do you choose? My answer: Coffee, Candy and Chihuahuas.
Price: $24.99
#4 Coffee, Cannabis and Chihuahuas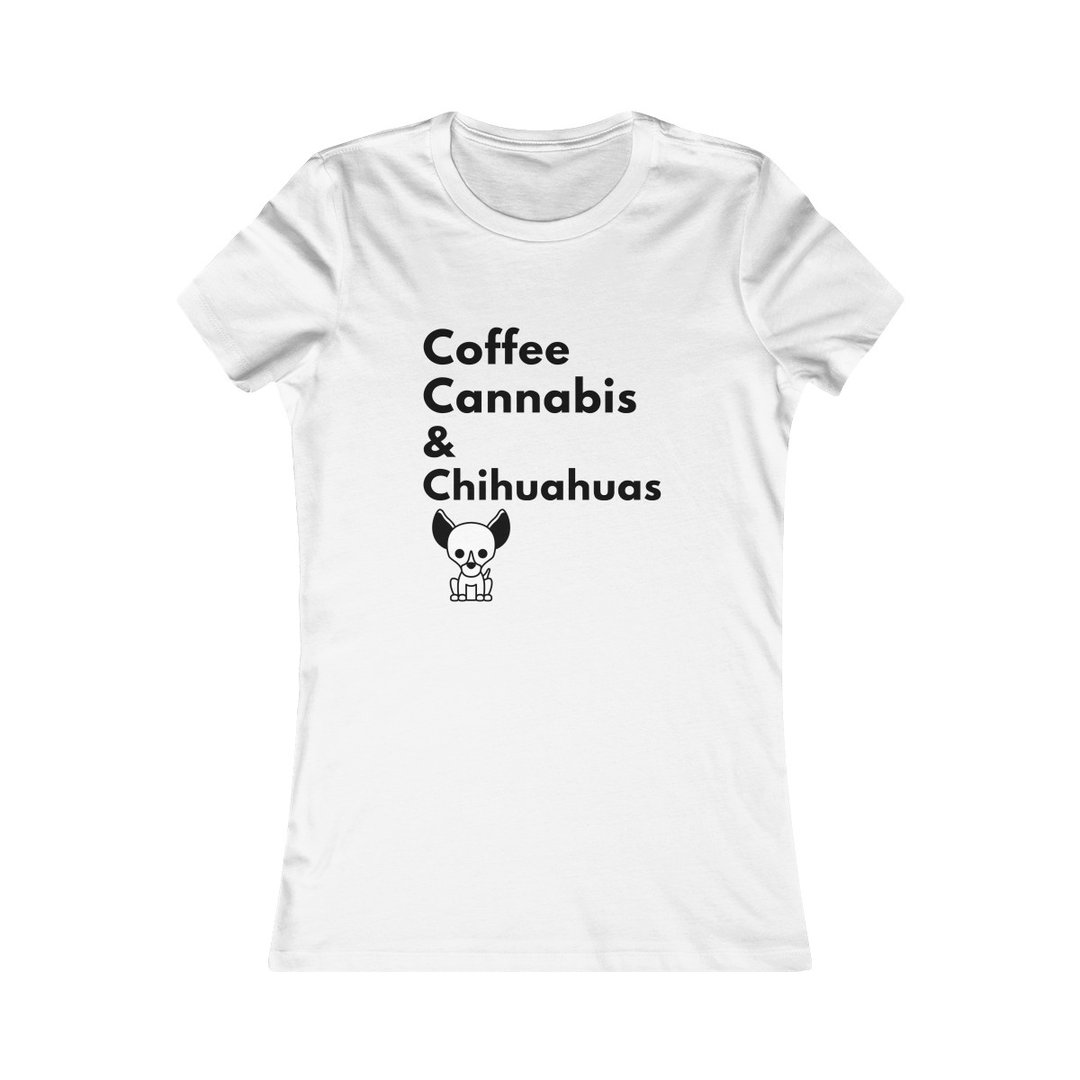 Care about cannabis more than coffee? We've swapped out the words on this second version to suit your pupsonality 🙂
Price: $24.99
#5 Ask Me About My Dog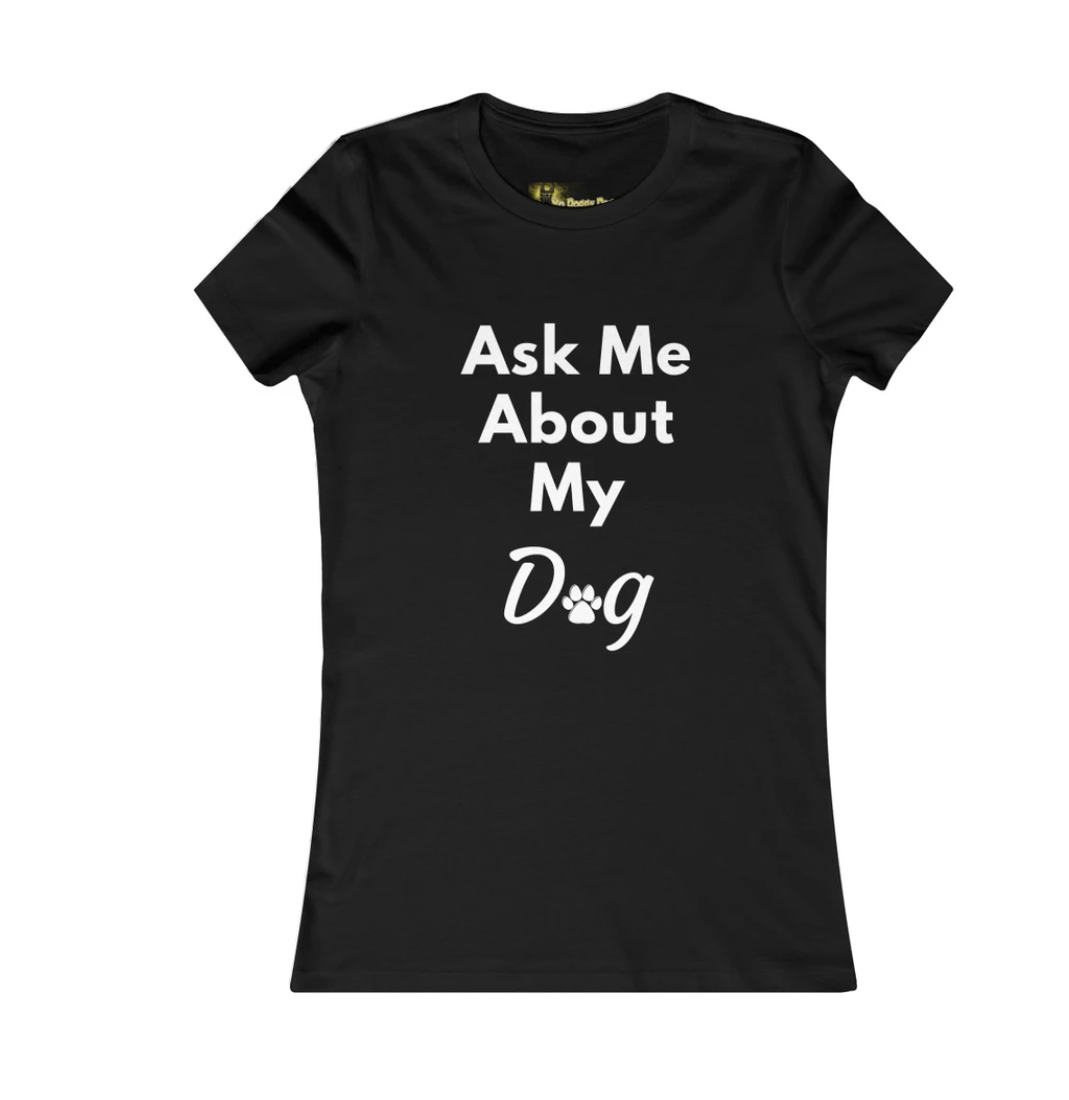 When it comes to small talk, try not to ask me about the weather or how I am. Instead, ask me about my dog. I could talk about that forever. Think about it: You're just one shirt away from a good conversation, every conversation.
Price: $24.99
#6 I Like My Dog and Like 3 People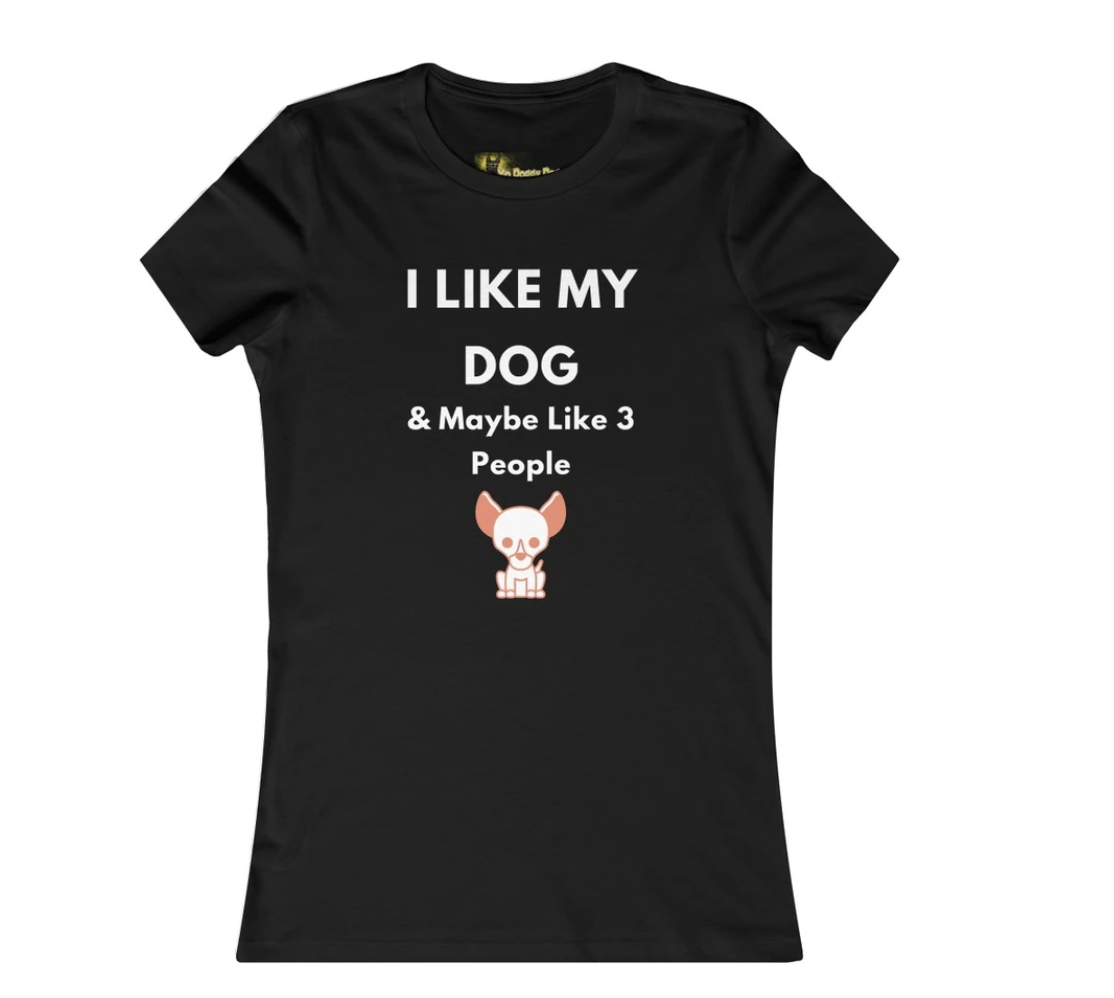 If you're an introvert, you can relate to this statement. You like your dog and maybe 3 people if you're lucky. Everyone else can pup off!
Price: $24.99
#7 F Everyone Except My Dog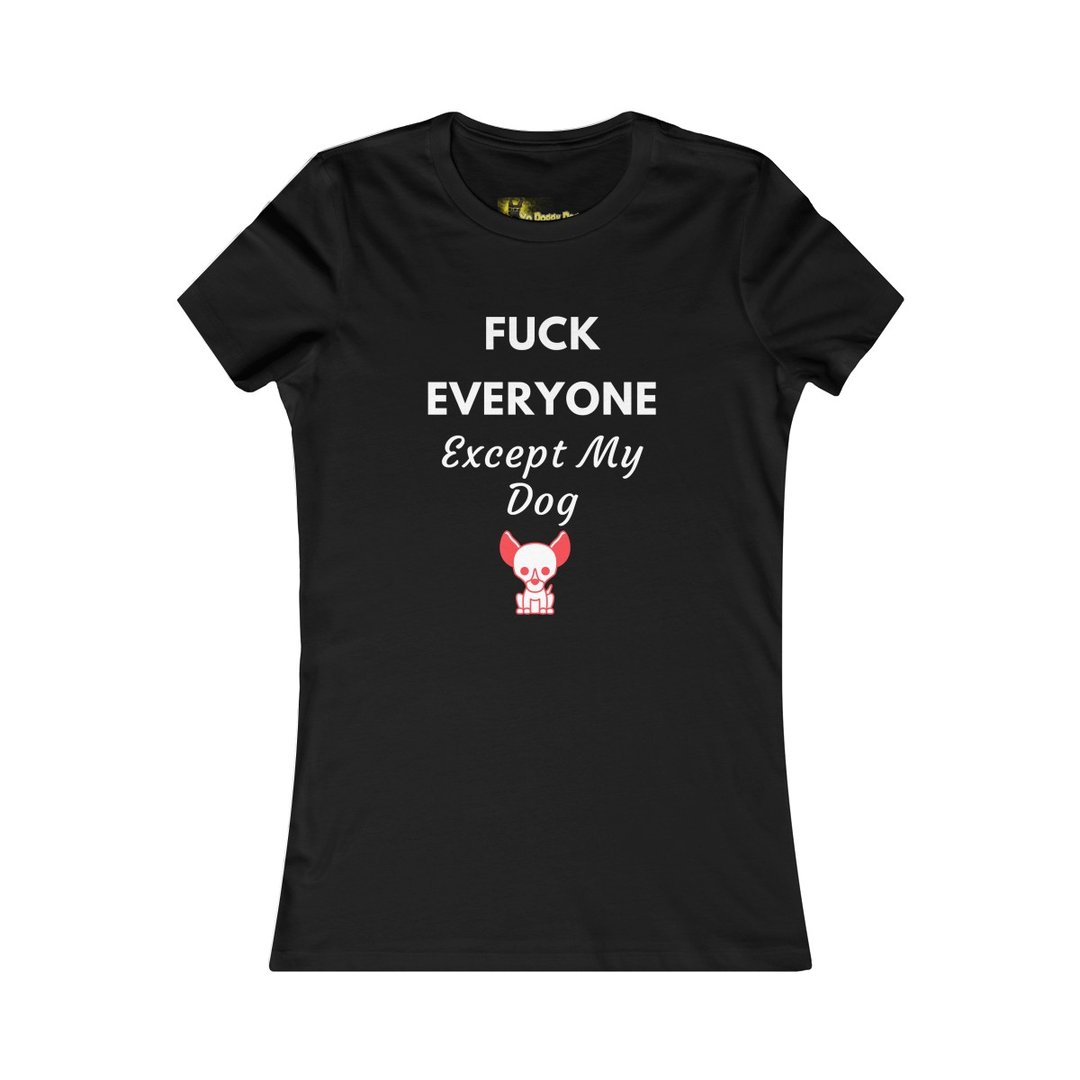 Hey, we all have these days. You know the ones: Where you feel like you hate everyone except your dog. In those angry days, pull out this shirt and use it to ward off everyone else.
Price: $24.99
#8 Dogs Are God's Way of Apologizing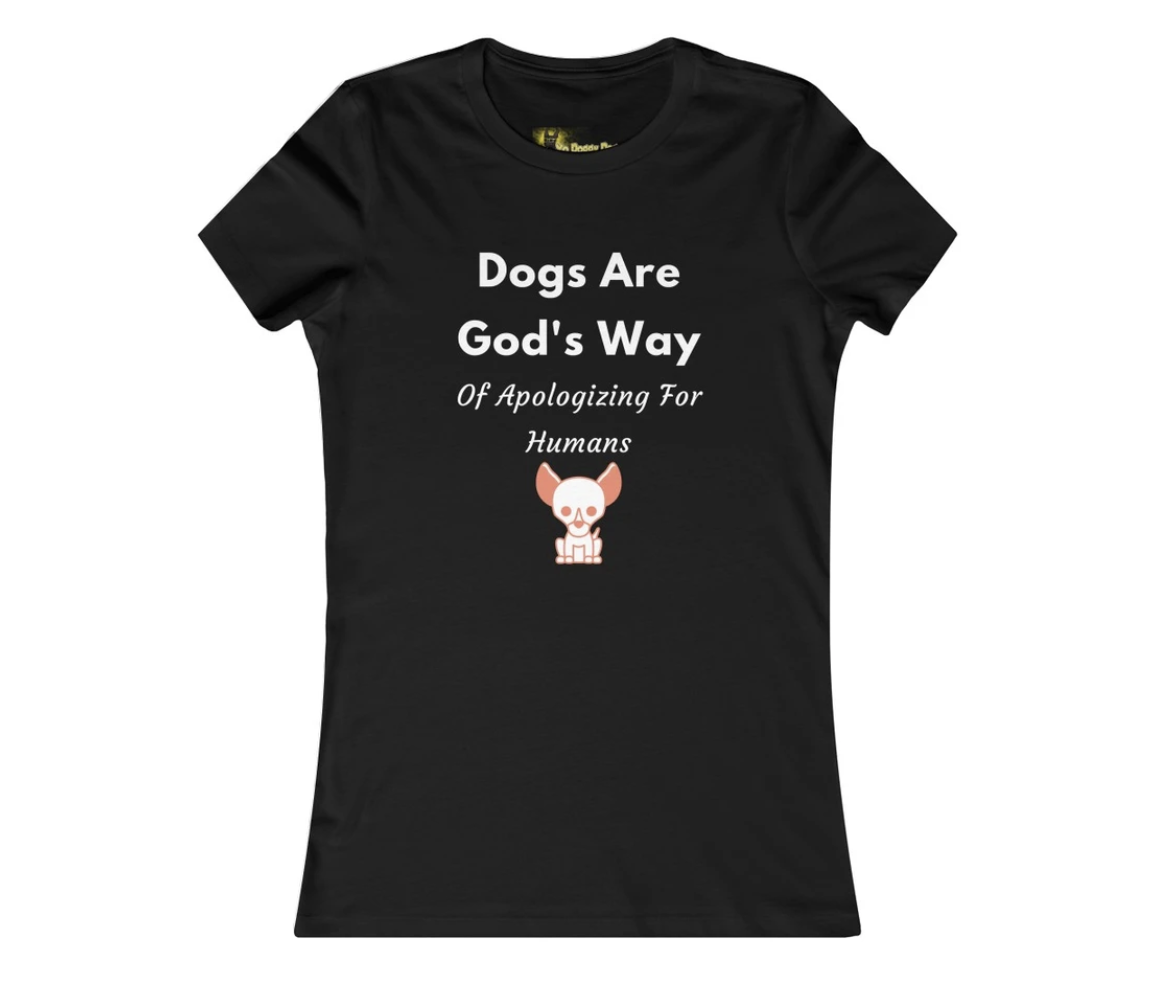 "I made humans.
But many can be pretty sh!tty.
Sorry about that.
Take dogs as my apology gift.
They're the best."
Love,
God
Price: $24.99
#9 Warning Chihuahua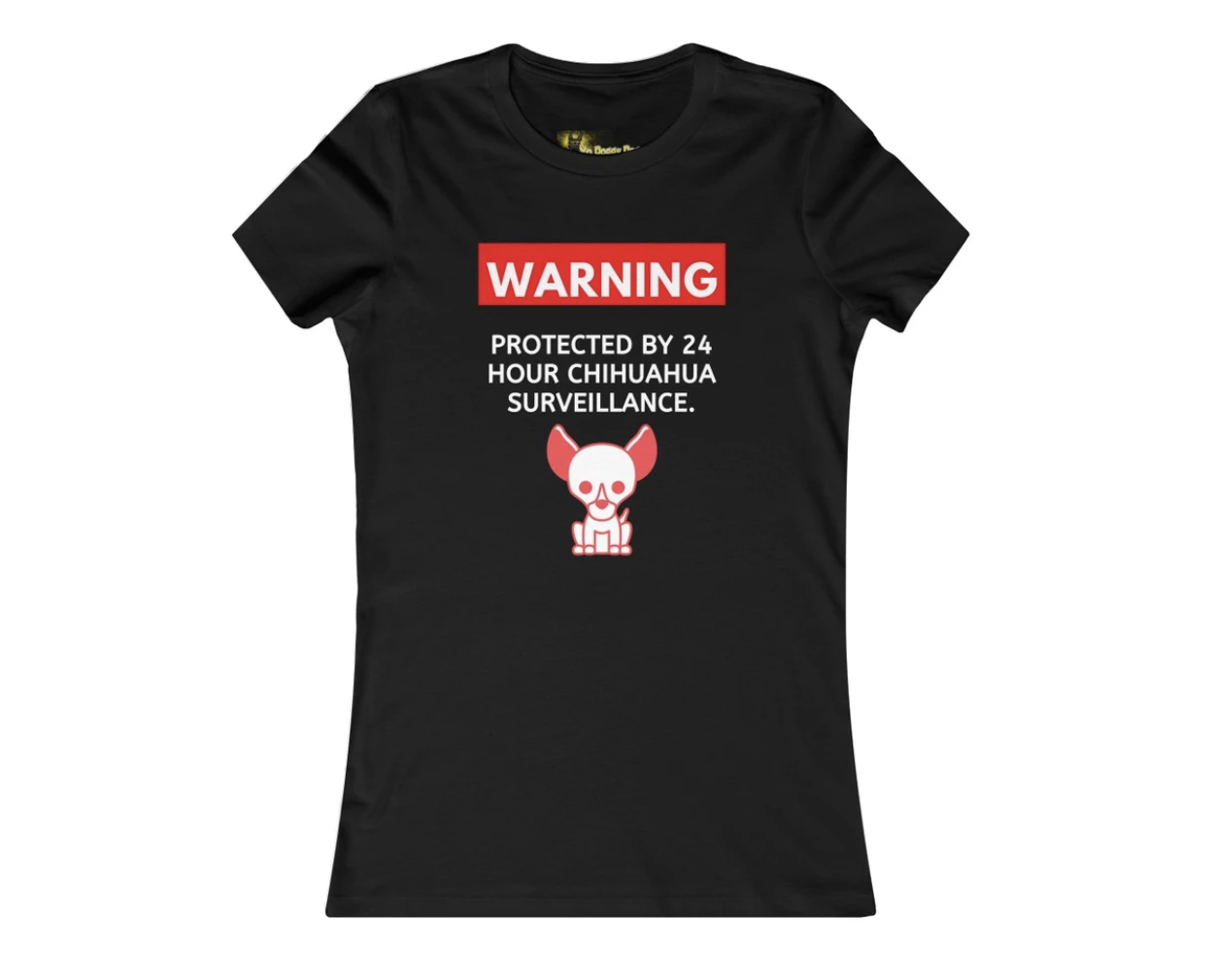 Does your chihuahua freak out whenever a stranger so much as dares to walk by your house? We call that chihuahua surveillance: A free feature included in every Chi. This shirt is ideal to wear when walking down dark back alleys or confronting an enemy.
Price: $24.99
#10 Dogs Before Dudes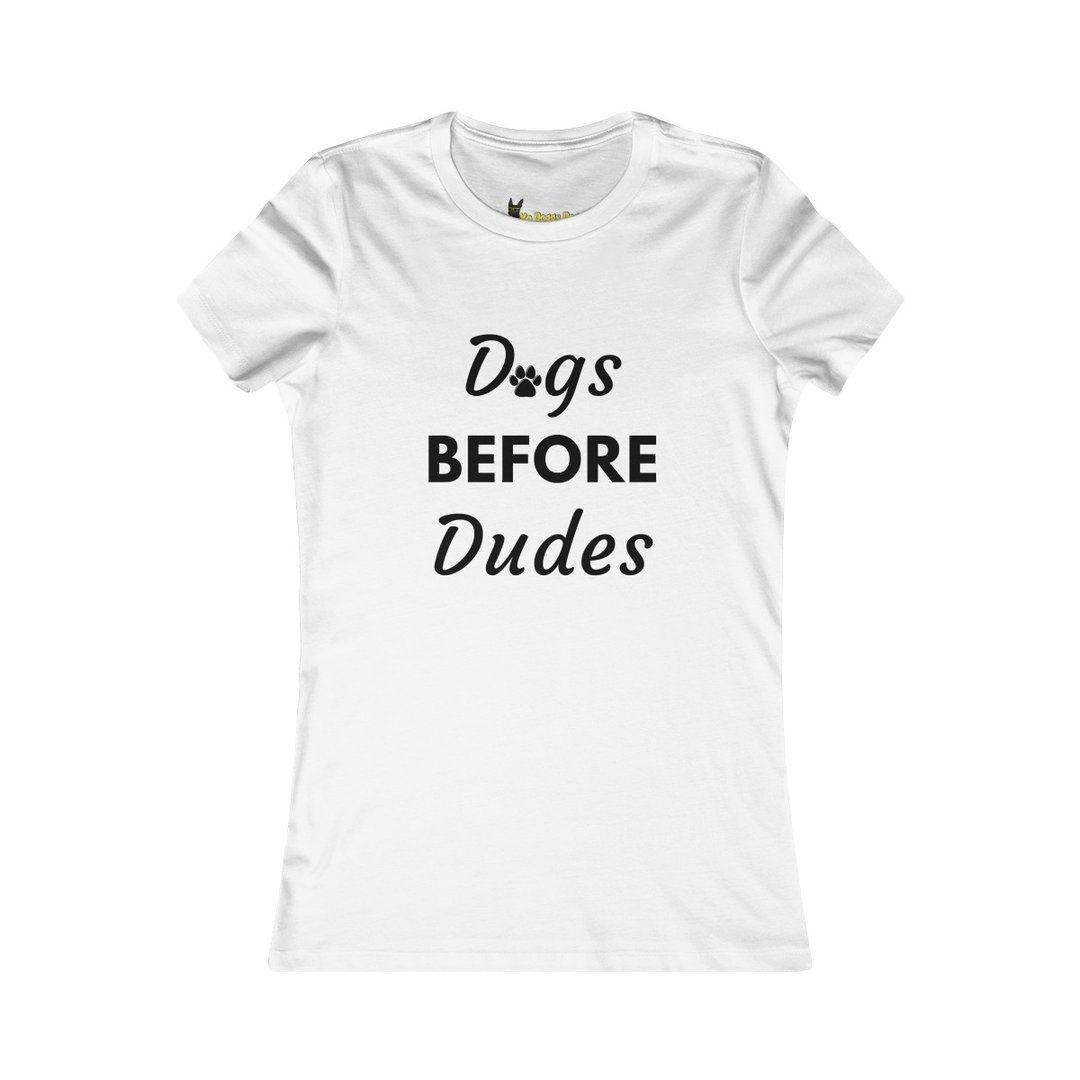 If you don't like my dog, you're definitely a douchebag anyway. For everyone whose dogs will always come before any dude. No exceptions. Which is pretty much any dog mom 🙂
Price: $24.99
#11 Dog is God Spelled Backward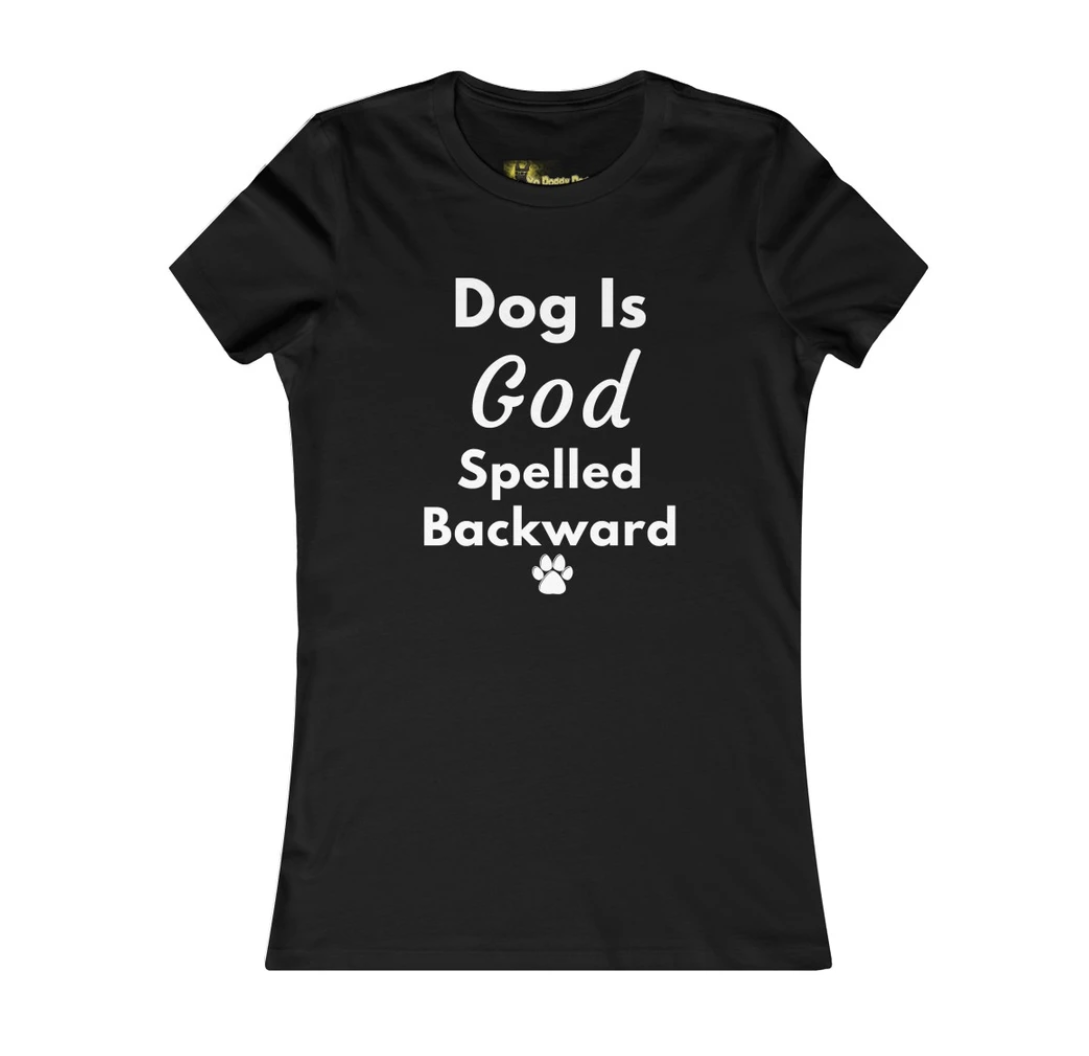 There's a reason why dogs are so magical and magnificent: They're another version of God. In face, Dog is God spelled backward. We are positive that isn't just a coincidence.
Price: $24.99
#12 Dog Mom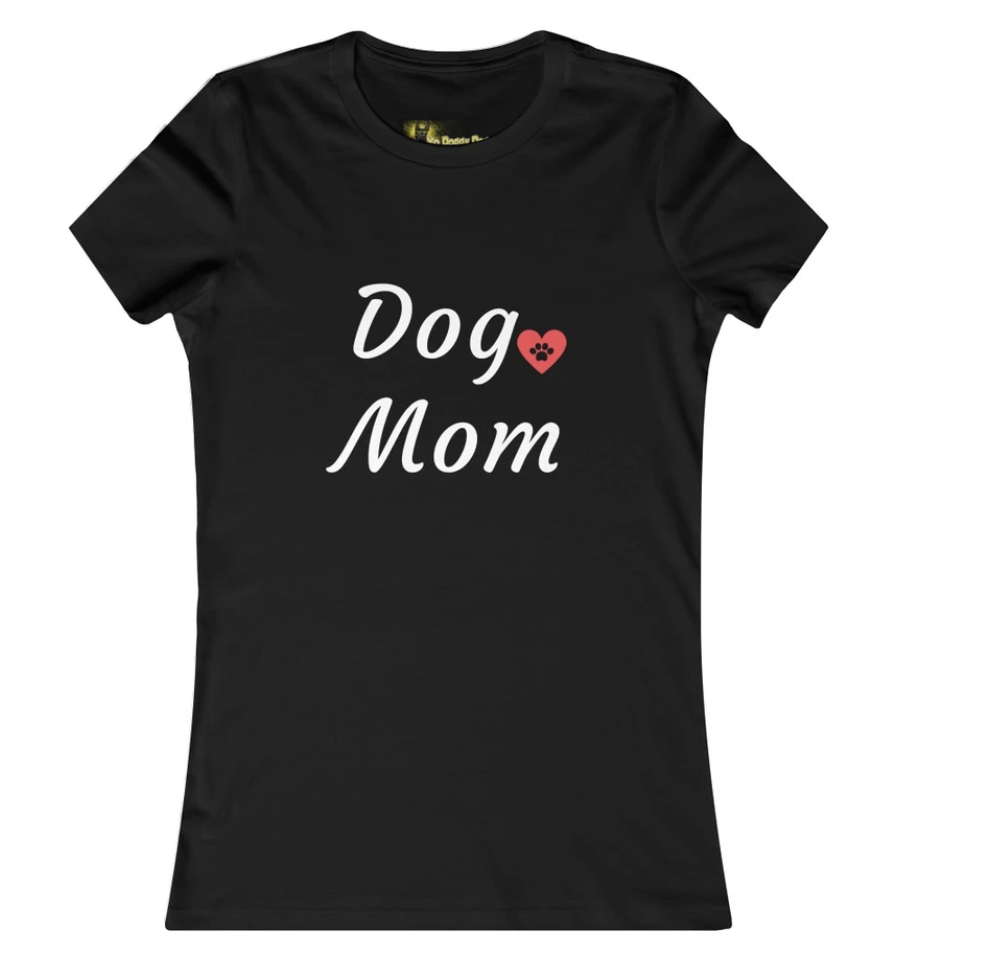 Just a simple design for a simple dog mom. Don't want any crazy statement shirts? Just wanna let people know you're a dog mom. We got you covered there too, furma.
Price: $24.99
#13 4-Legged Soulmate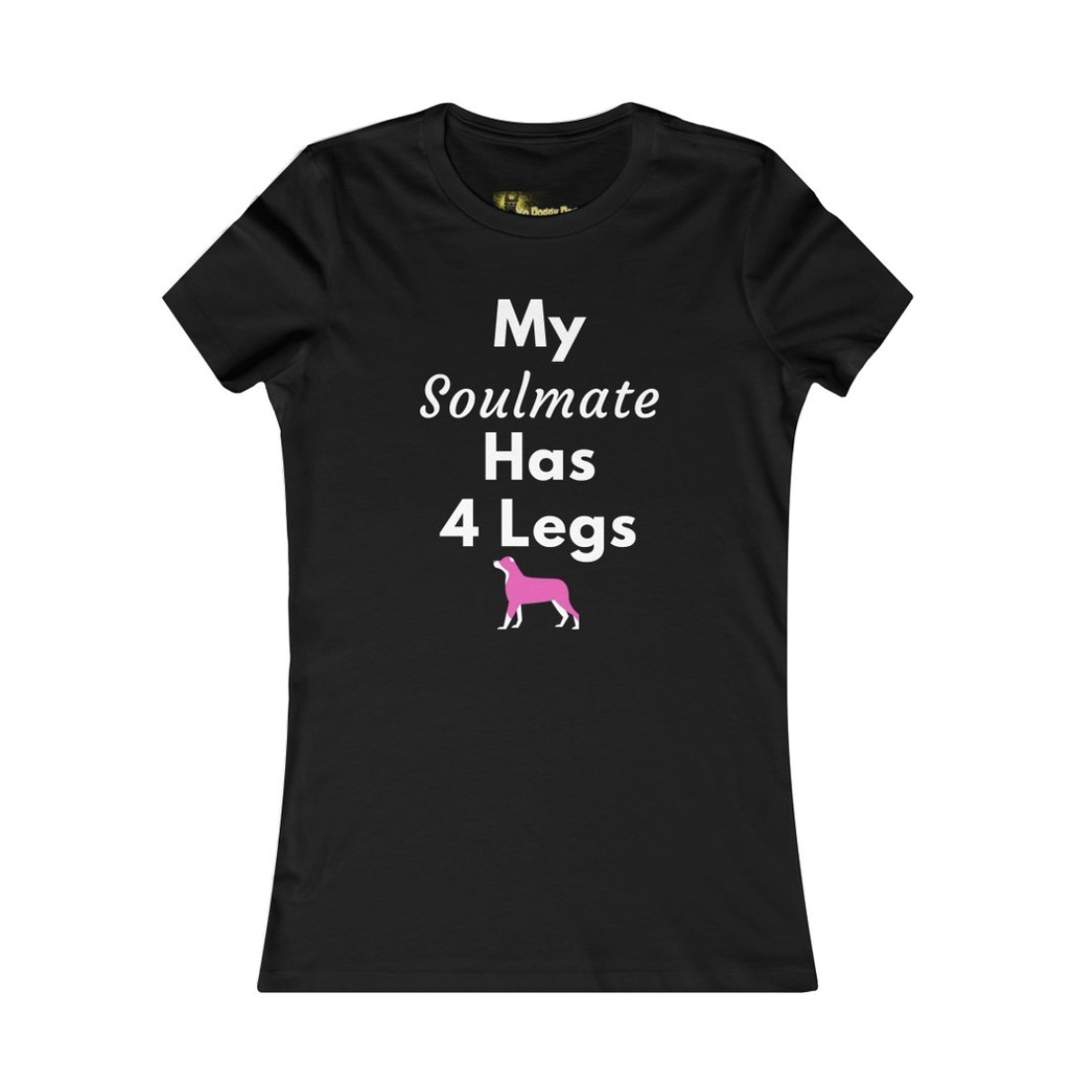 Who needs a human soulmate when you have the best kind of them all: A four-legged soulmate. Designed with for furmoms whose BFF is their doggo.
Price: $24.99
#14 Dog Mother, Weed Lover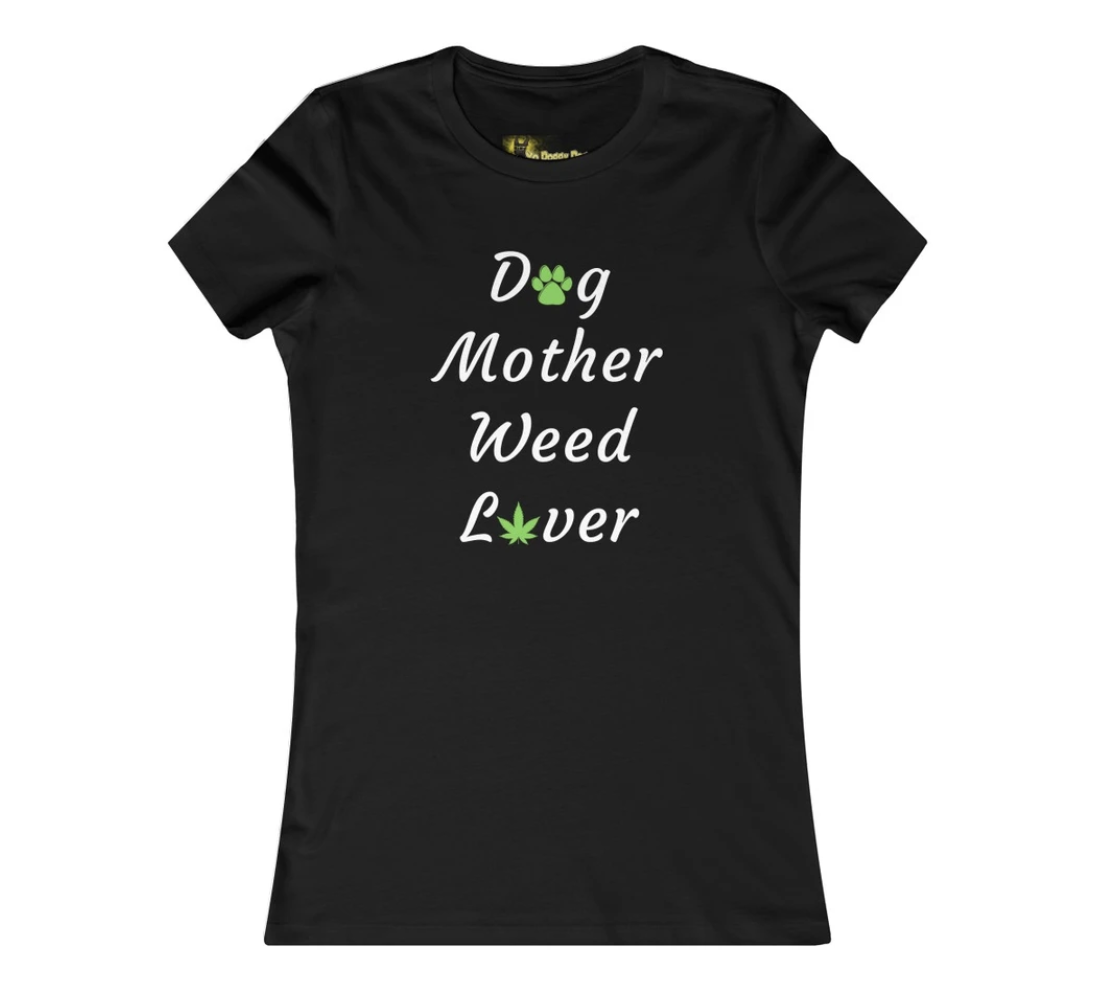 With cannabis becoming legal in several states and Canada, people are becoming more open about their habits. If you enjoy a toke every now and then and you're a dog lover, what shirt could be more appropaite?
Price: $24.99
#15 Dog Mother, Coffee Lover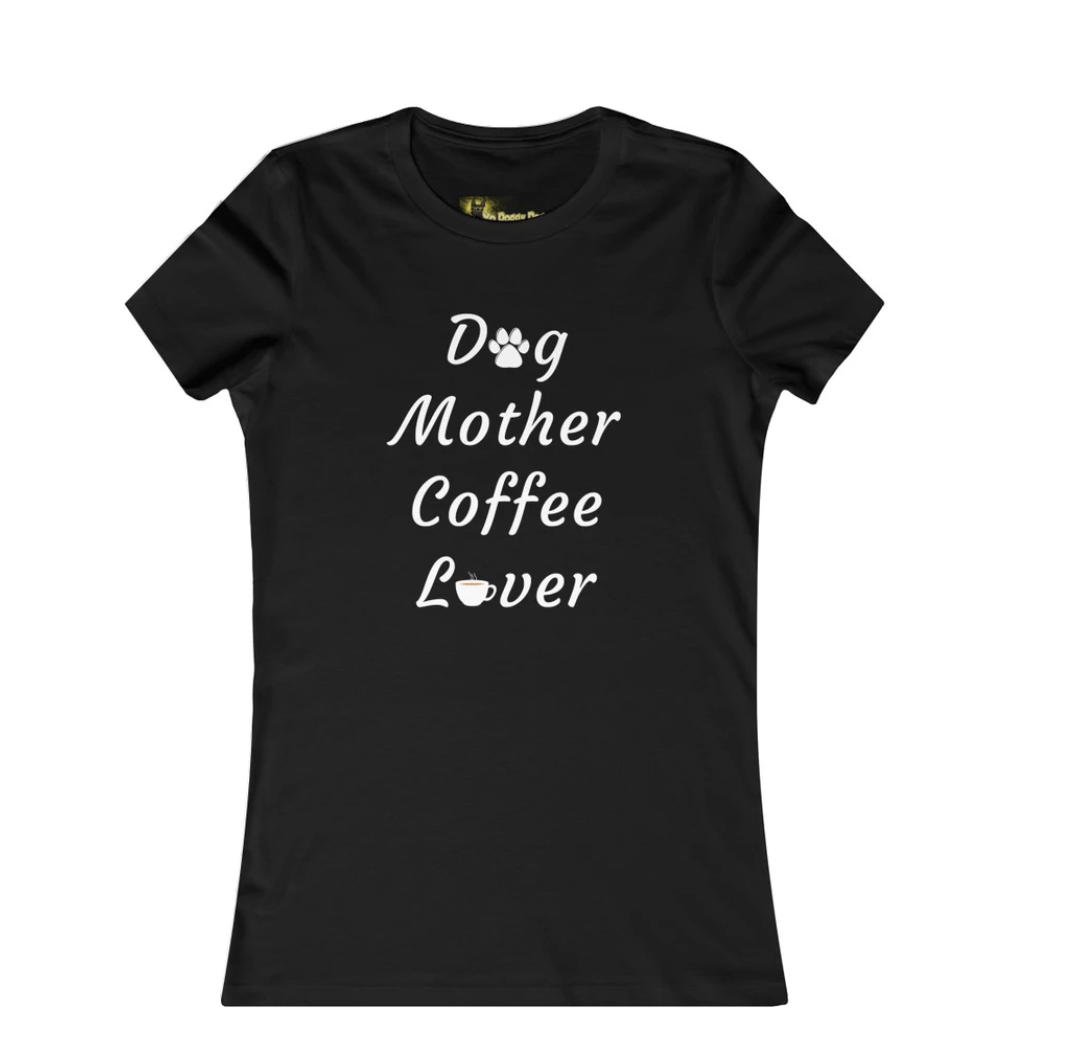 Okay, perhaps you don't care for weed but coffee is more your thing. In that case, this shirt is a lot more fitting for you 🙂
Price: $24.99