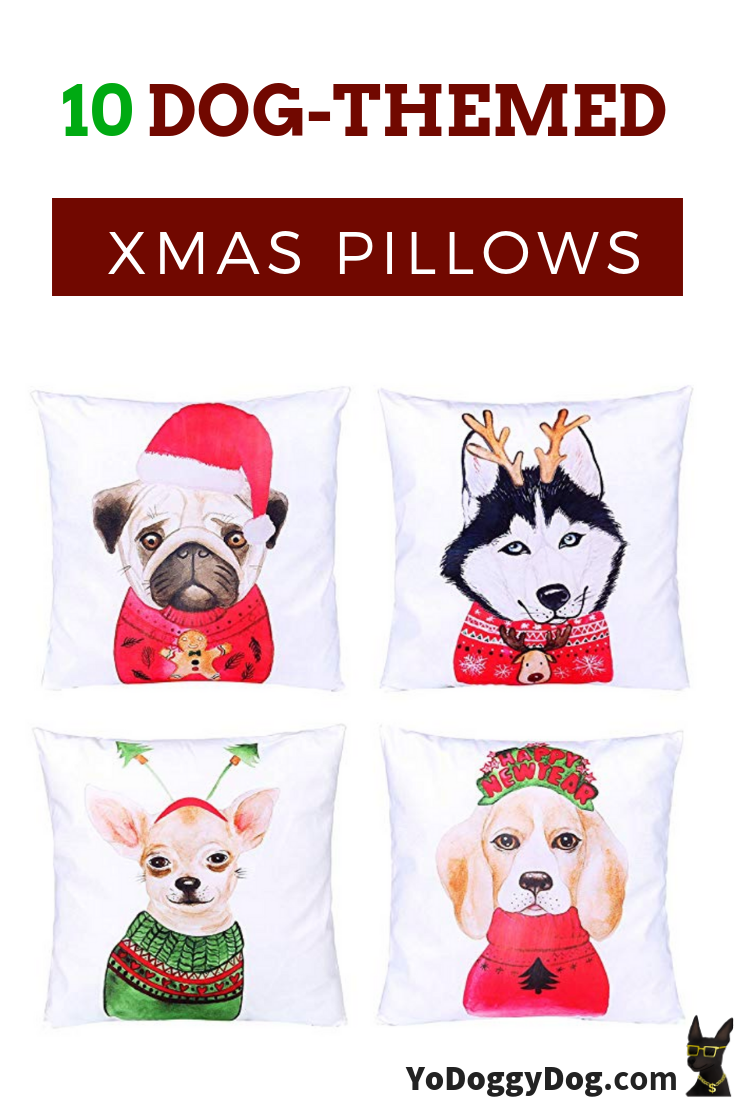 During the cold months, you can cuddle up with your dog.
But you can also cuddle up with dog Christmas pillows.
Today we're listing some of the most interesting dog Christmas pillows.
And I have to admit, as I was researching for this post, I got an intense craving to buy some of these—specially $6.
Dog Christmas Pillows
Here are some of the cutest dog Christmas pillows we could find!
#1 4-Pack Bulldog, Pug, Chihuahua and Lab Christmas Pillow Covers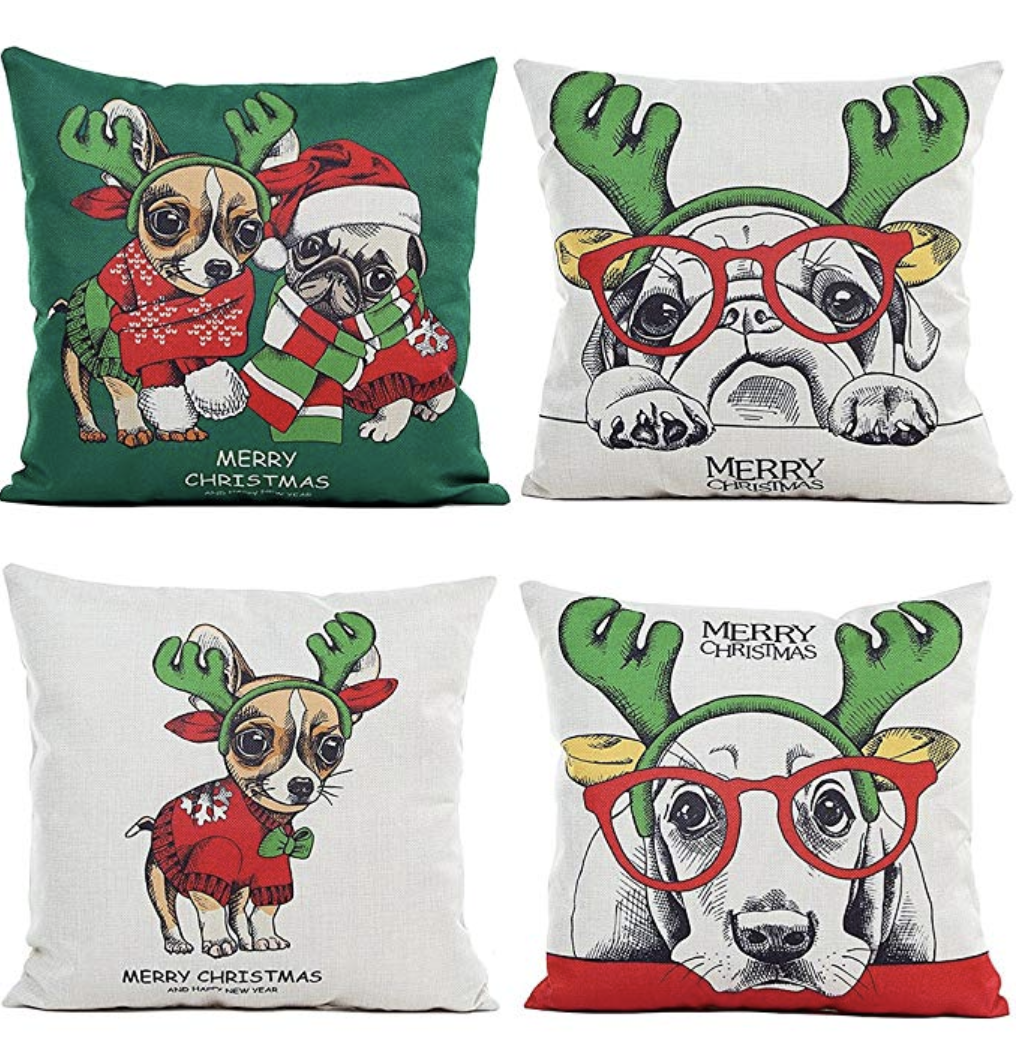 These cotton linen and hypoallergenic pillow covers are the perfect addition to your holiday decorations. Featuring 4 different dog breeds in holiday gear, your dog will look just adorable posing beside them.
Get it for $14
#2 Light Up Dog Christmas Cover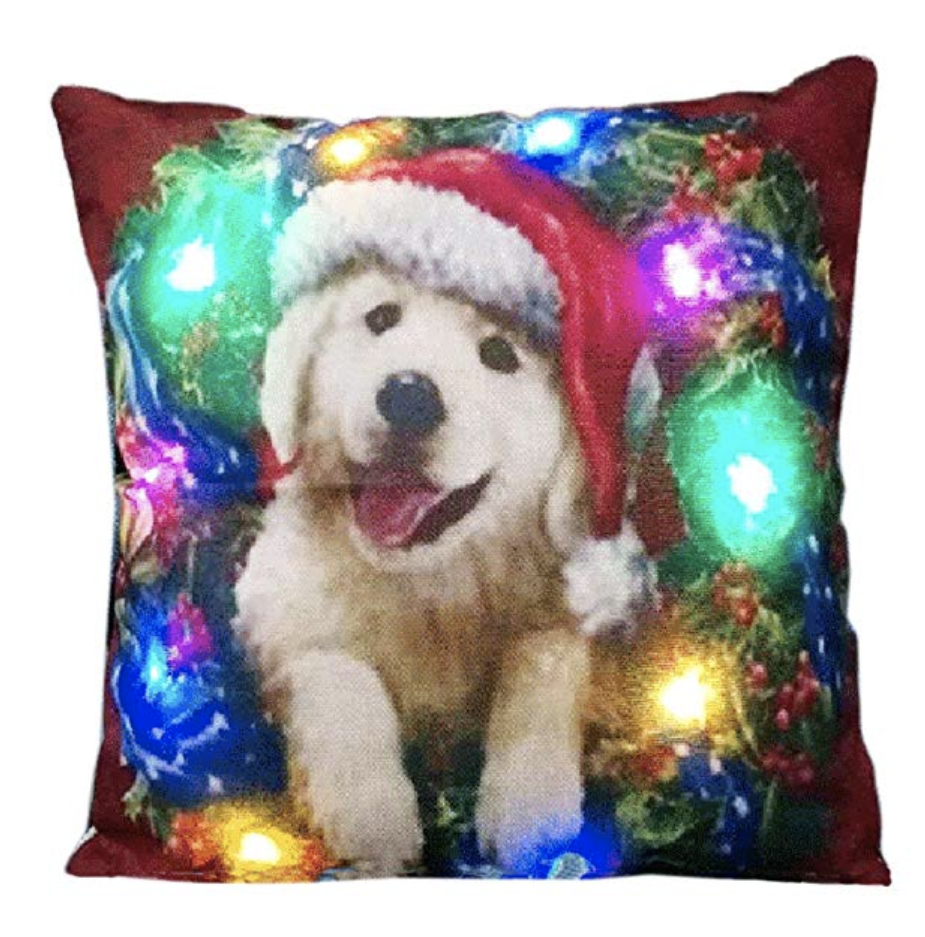 These LED bulbs take pillows to a whole other level! If you're wondering how it works, it's battery-operated, but remember to hand wash only!
Get it for $8
#3 Black Lab in Santa Hat Pillow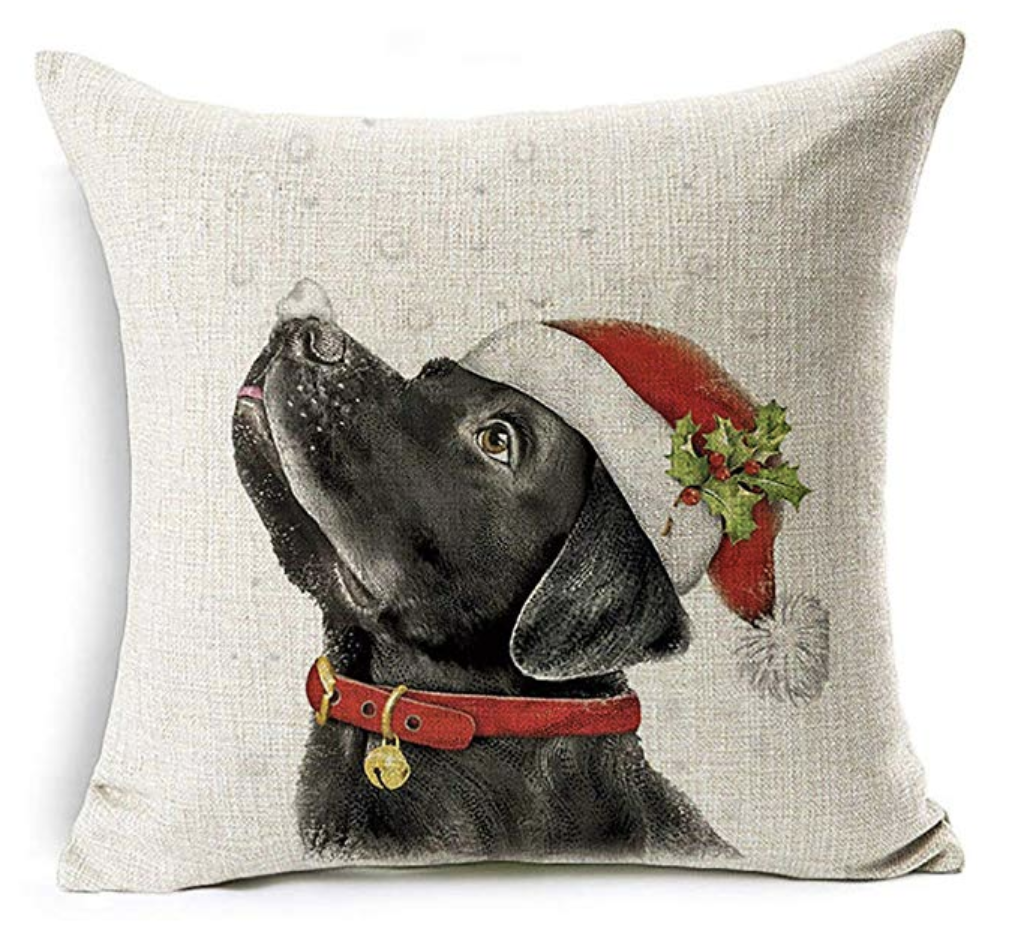 This pillow cover is made from a high-quality linen and features snow falling on a lab. There's over 20 other holiday designs available from this seller, so it's worth looking through.
Get it for $4
#4 3 Dachshund Pillow Cover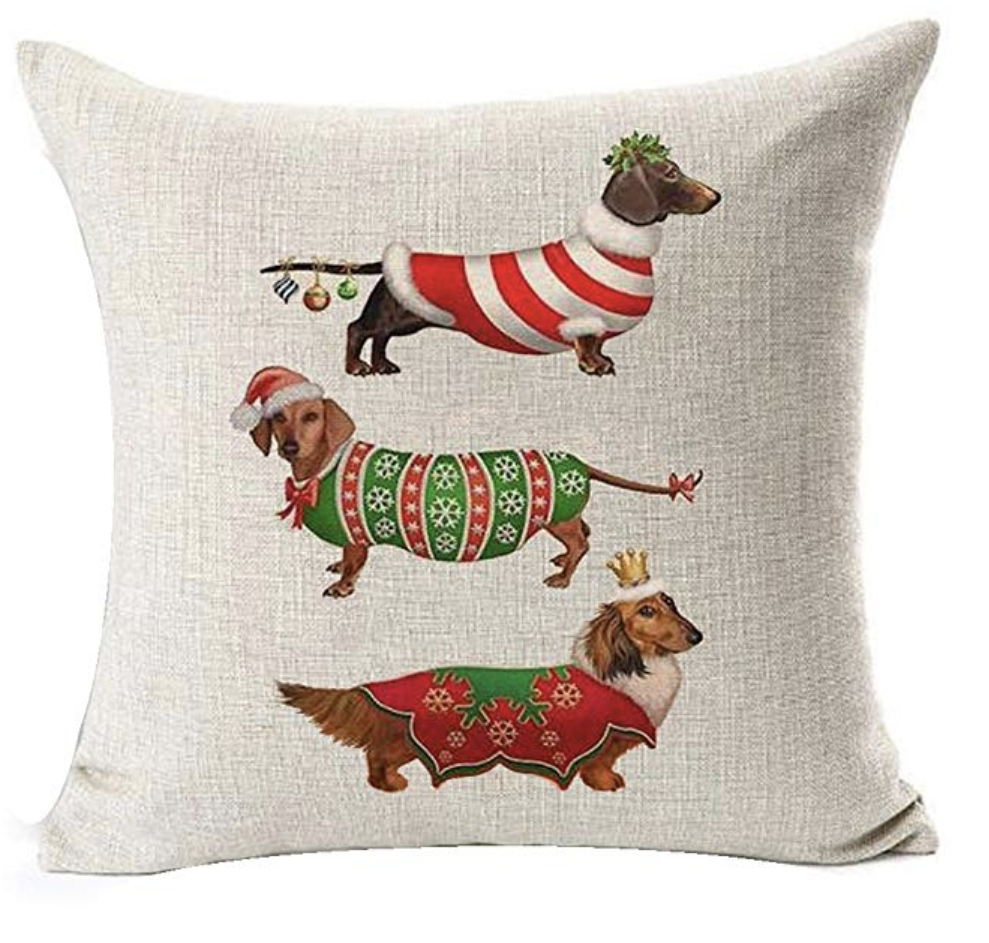 Hot diggedy-dog! This adorable pillow cover features dachshunds dressed in some pretty festive clothing.
Get it for $9
#5 Small Dog Shadow Santa Hat Pillow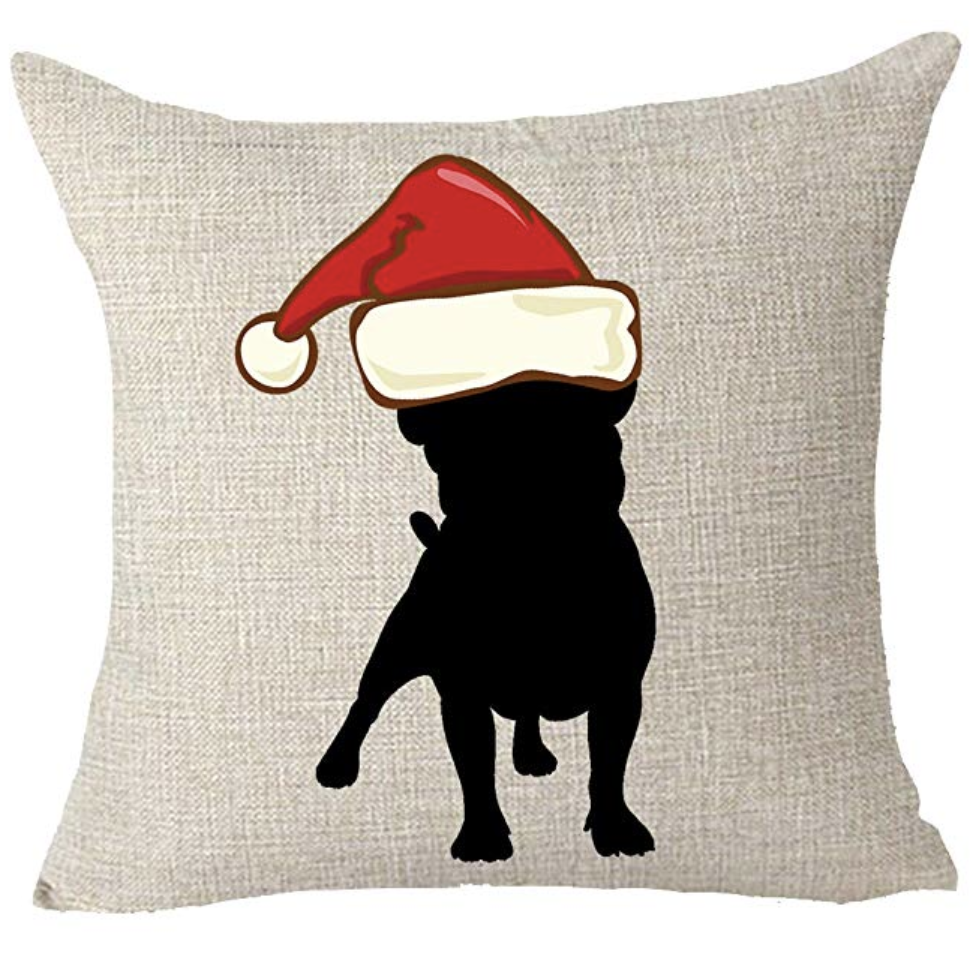 We're not sure exactly how this little pup looks, but we bet he's just adorable behind his shadow.
Get it for $8
#6 4-Pack Husky, Chihuahua, Pug Dog Christmas Pillows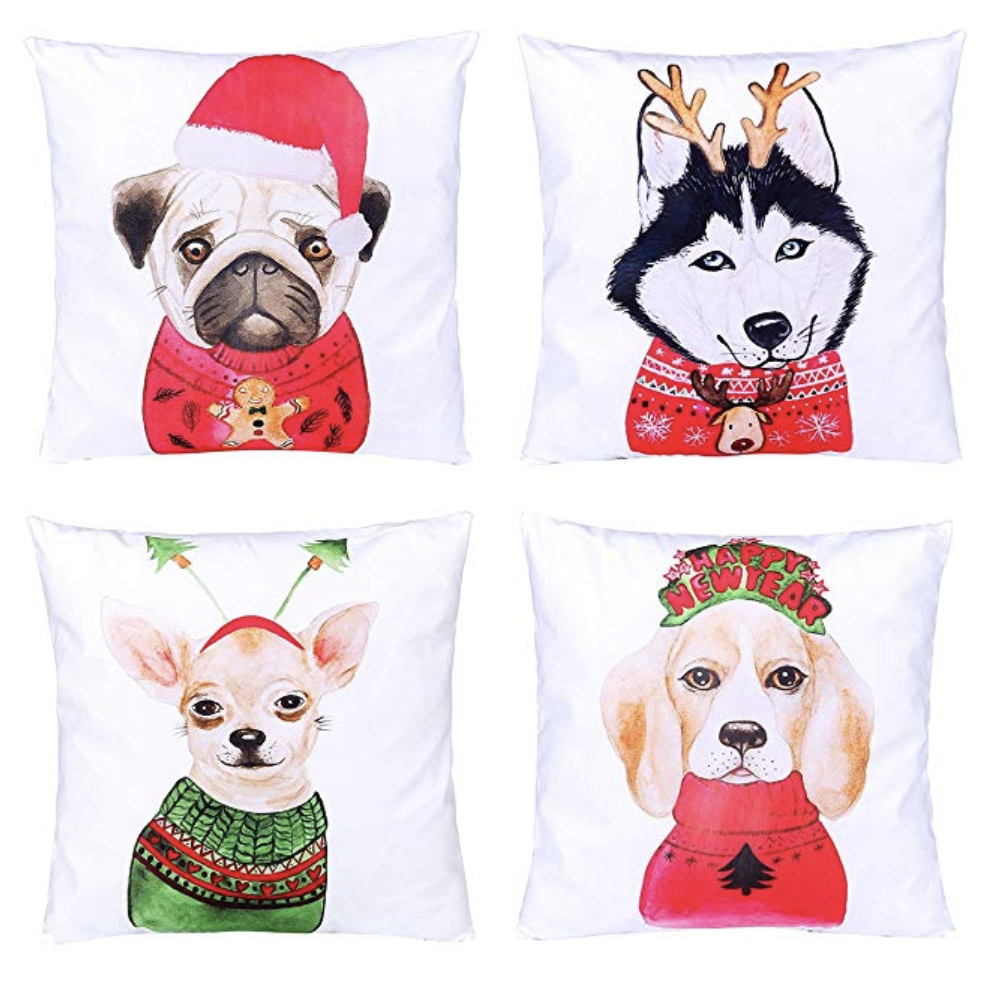 These pillowcases are designed in a watercolor appearance and feature your favorite breeds wearing ugly Christmas sweaters.
Get it for $18
#7 We Woof You a Merry Christmas Pillow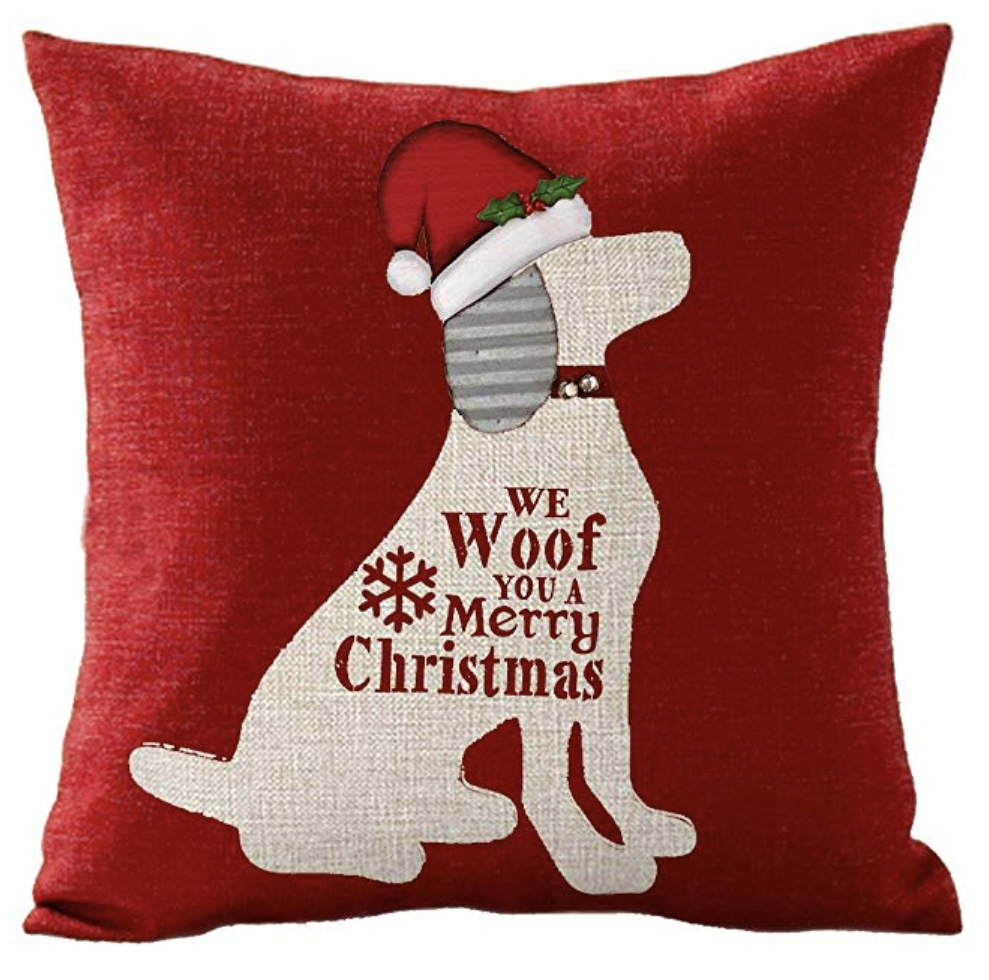 This pillowcase pops out with its bright red color and festive pup.
Get it for $9
#8 A Gifted Dachshund Pillow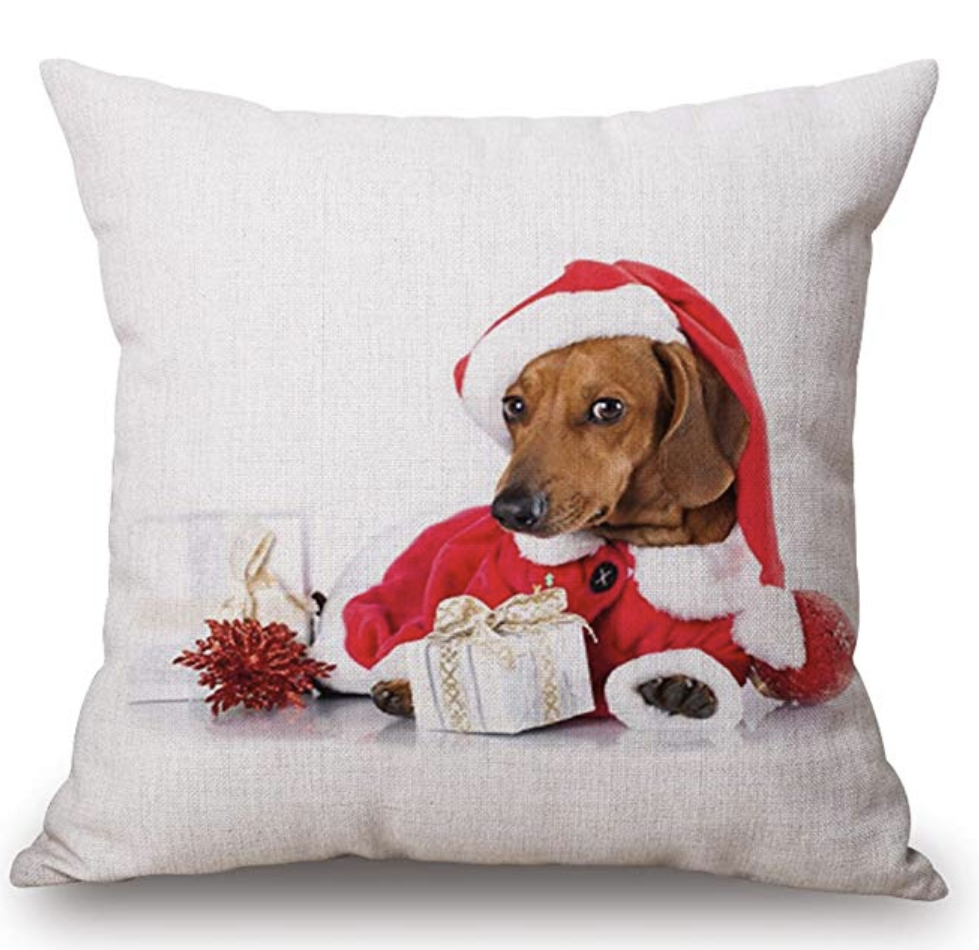 This little pup is all decked out in Christmas apparel as she waits patiently to open her gifts.
Get it for $8
#9 Merry Christmas Dogs Long Pillow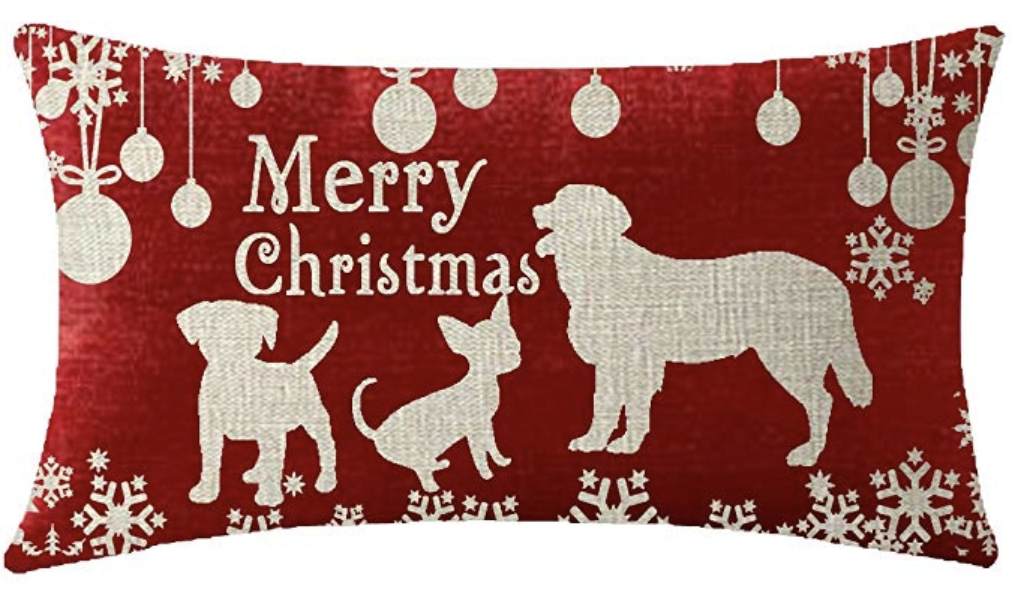 If you want a festive pillow, but want a longer-shaped one, this is a good option. It's vibrant, classic and simple.
Get it for $8
#10 4-Pack Plaid Christmas Dog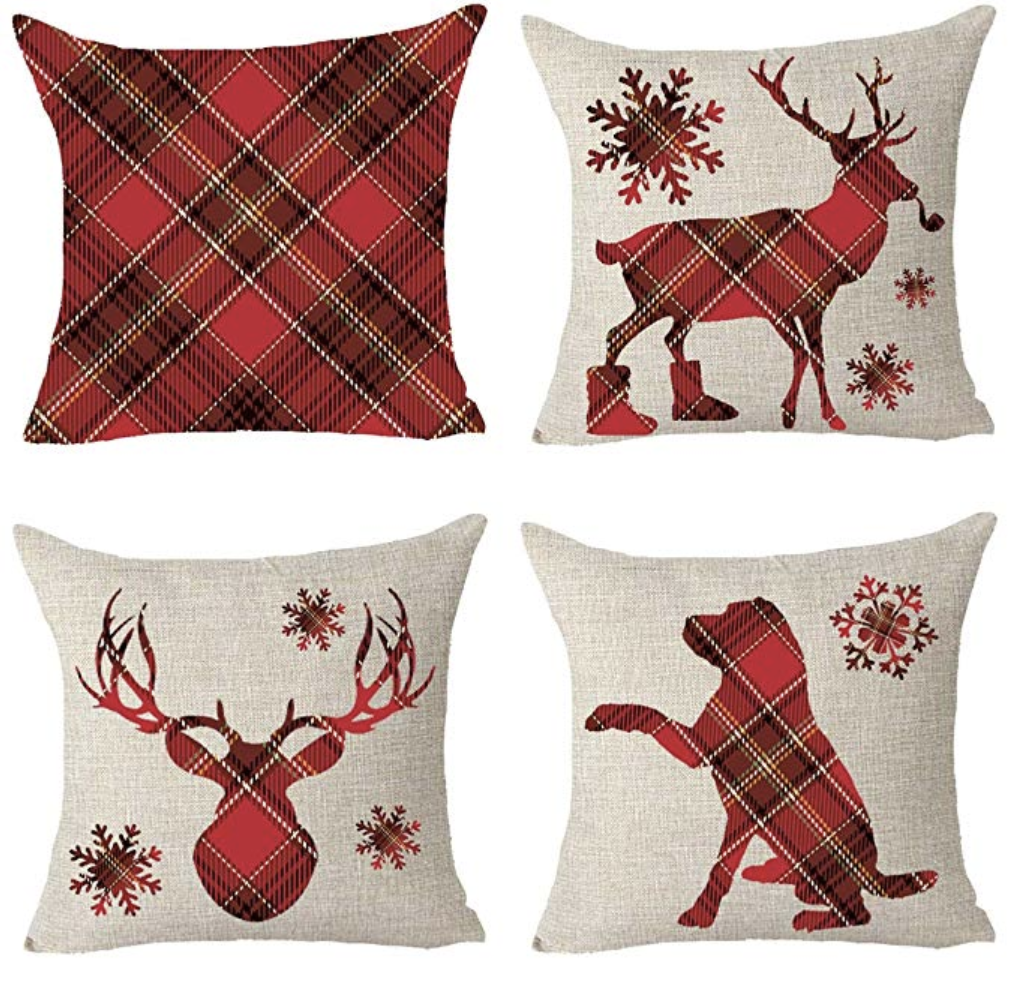 These pillows give off a more traditional Christmas vibe and we love it. Only one of these features a dog—but they all match nicely.
Get it for $14