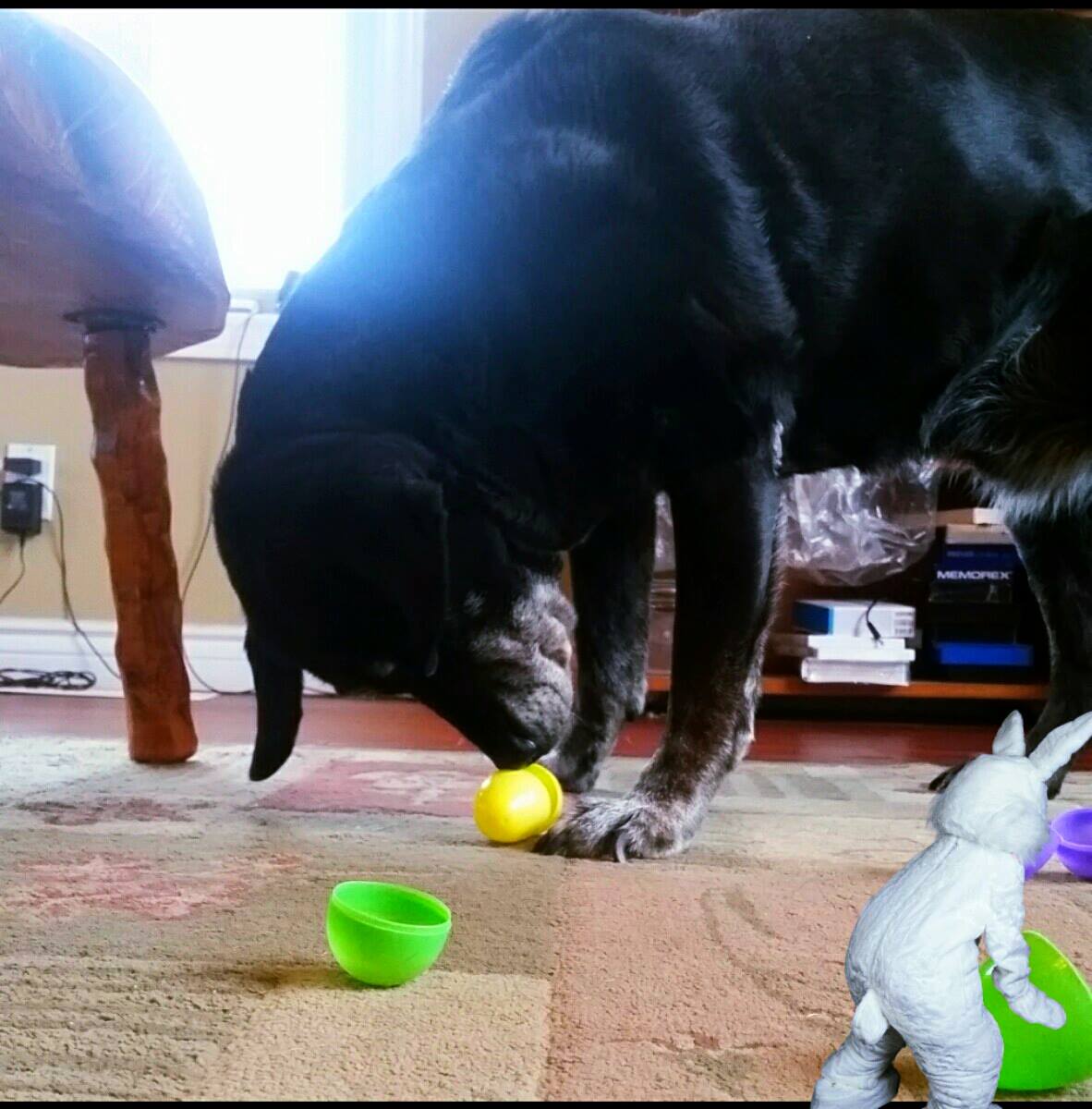 Who says Easter isn't also for doggies!? If you're missing out on seeing the joy on a child's face on Easter morning, create the same day for your dog! He will be so excited to hunt around your home searching for new treats and toys!
See a Dog Easter Egg Hunt In Action
Dog Easter Egg Hunt: Tips
Stick to Area
To keep things manageable, stick to one room to create your dog Easter hunt. The living room is likely the best spot and where your dog is used to hanging out anyways.
If you're doing the Easter egg hunt outside, try to stick to one area: such as your backyard. You can also choose to do a small hunt in your local park with your dog leashed.
What to Hide
You can hide your dogs treats in plastic Easter egg, however; make sure the eggs are big enough that your dog won't accidentally swallow it. Another option is to leave the the eggs a little open so the treat will fall out when your dog touches it
Inside the egg, you can place small treats, kibbles or even his morning breakfast. If you want to make his breakfast extra special, divide some plain scrambled eggs among the plastic eggs. Remember: Do not use regular Easter treats for dogs. Chocolates are poisonous to dogs.
If your hunt is outside, hide the eggs behind trees, in small bushes, tall blades of grass or overgrown areas. If your hunt is inside, hide the eggs behind objects or furniture or on top sofas or chairs. Don't be afraid to challenge them!
How to Do It
Whether you've hidden the eggs inside or outside, bring your dog to the first hiding spot and let him sniff around. After he finds the first egg, his nose will continously guide him through the area. When he finds an egg, pick it up for him, open the egg and give him the treat. Remember: Show him enthusiasm, just like you would a child!
Extra Gifts
If you want to be really nice to him that day, you can also purchase a some easter-themed chew toys or Easter dog cookies! There's also interactive dog Easter toys!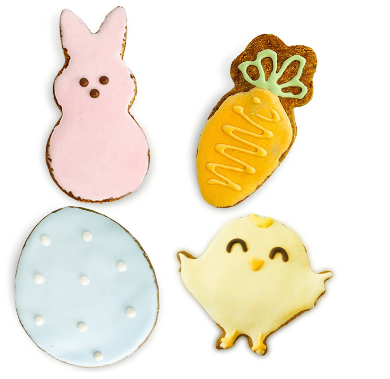 Supplies
Here's what you'll need: