Traveling in the UK but want it all—picturesque coastlines, beautiful beaches and historical castles?
If so, you'll love Cornwall and with the dog-friendly hotel options, so will your canine!
Whether you're looking for something cheap, something luxurious or something in between, we've got you covered in this post. If you're looking for a more complete list of options, check out these top 15 dog friendly hotels in Cornwall.
Dog-Friendly Hotels in Cornwall: Cheapest Options
If you're on a budget, it's still possible to find great hotels that will allow dogs.
Price per night starts at: £50
Good pick because: It's located by the seaside and only a few minutes away from Cornwall's dog-friendly beaches. Your dog can join in the dining room and even gets free treats when you arrive! The room is already set for you with dog bowls, a towel and a pet bed.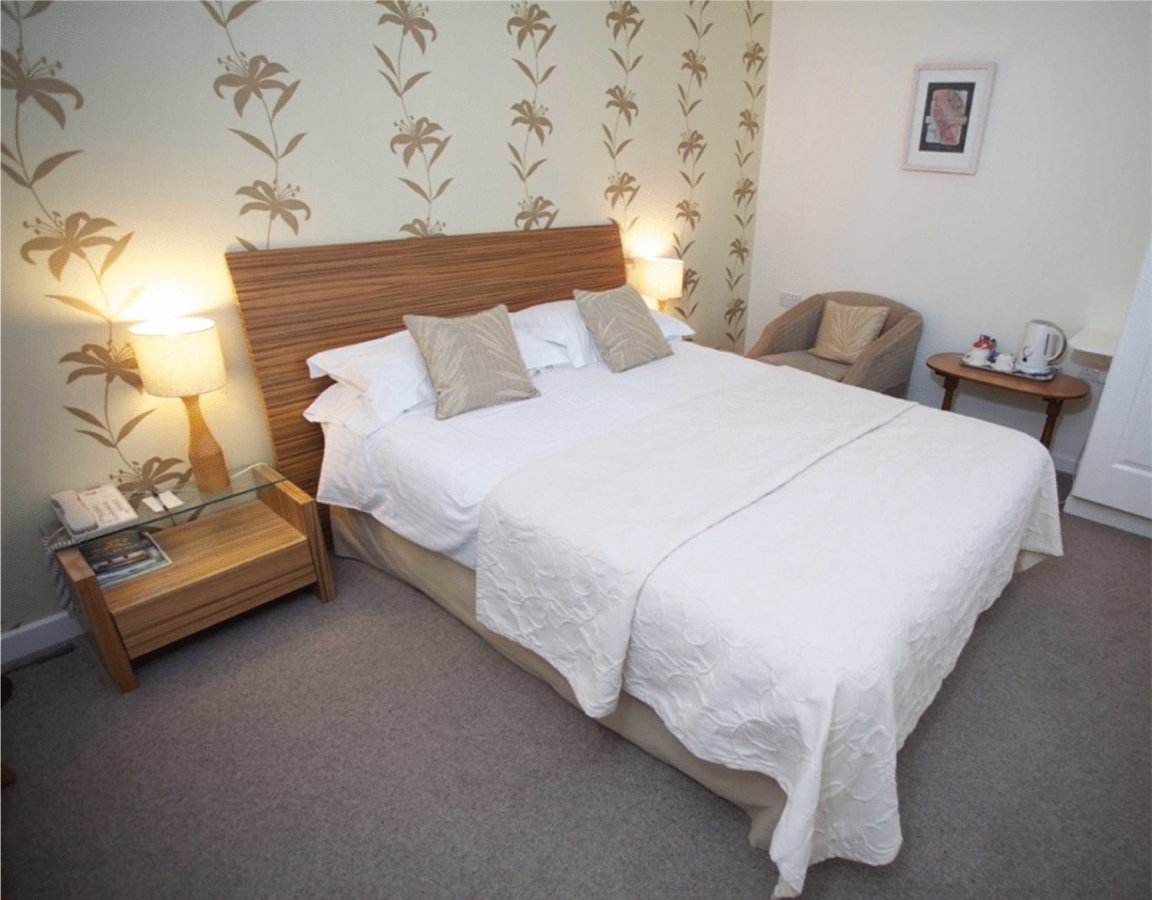 Price per night starts at: £72
Good pick because: It features luxurious, contemporary decor with a view of the Atlantic Ocean to match. Make sure you request a dog-friendly room beforehand. Also, your pup is allowed to join you in the bar area.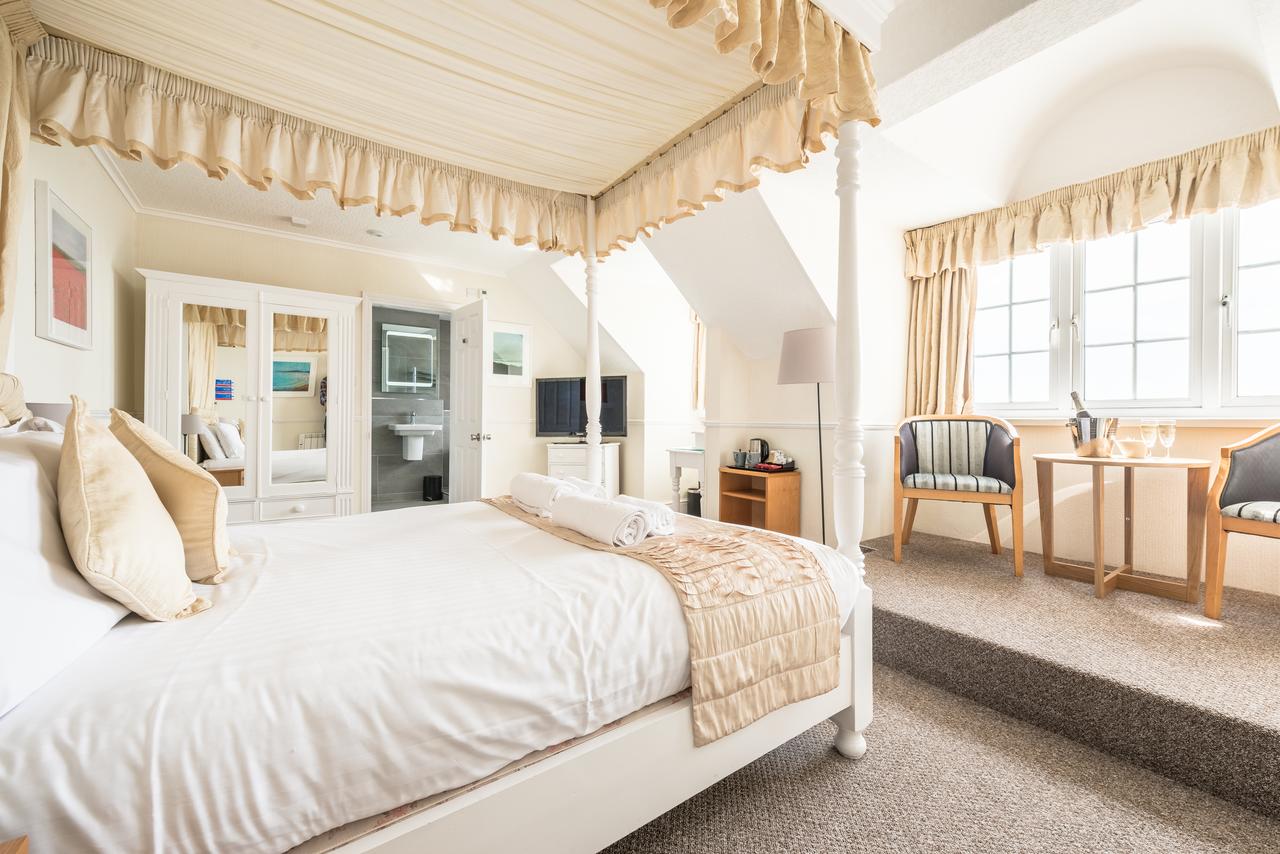 Luxurious Options
If you want the best stay for you and your dog and money isn't an issue, here are our suggestions.
Price per night starts at: £138
Good pick because: It's located in the heart of town and screams sophistication as soon as you see the rich architecture of the hotel. With an indoor pool and gourmet menus, you'll have a relaxaing vacation. And your canine will feel happy roaming around the near beaches, too. But, your dog must be kept on his leash outside of the room and he can't enter the restaurant.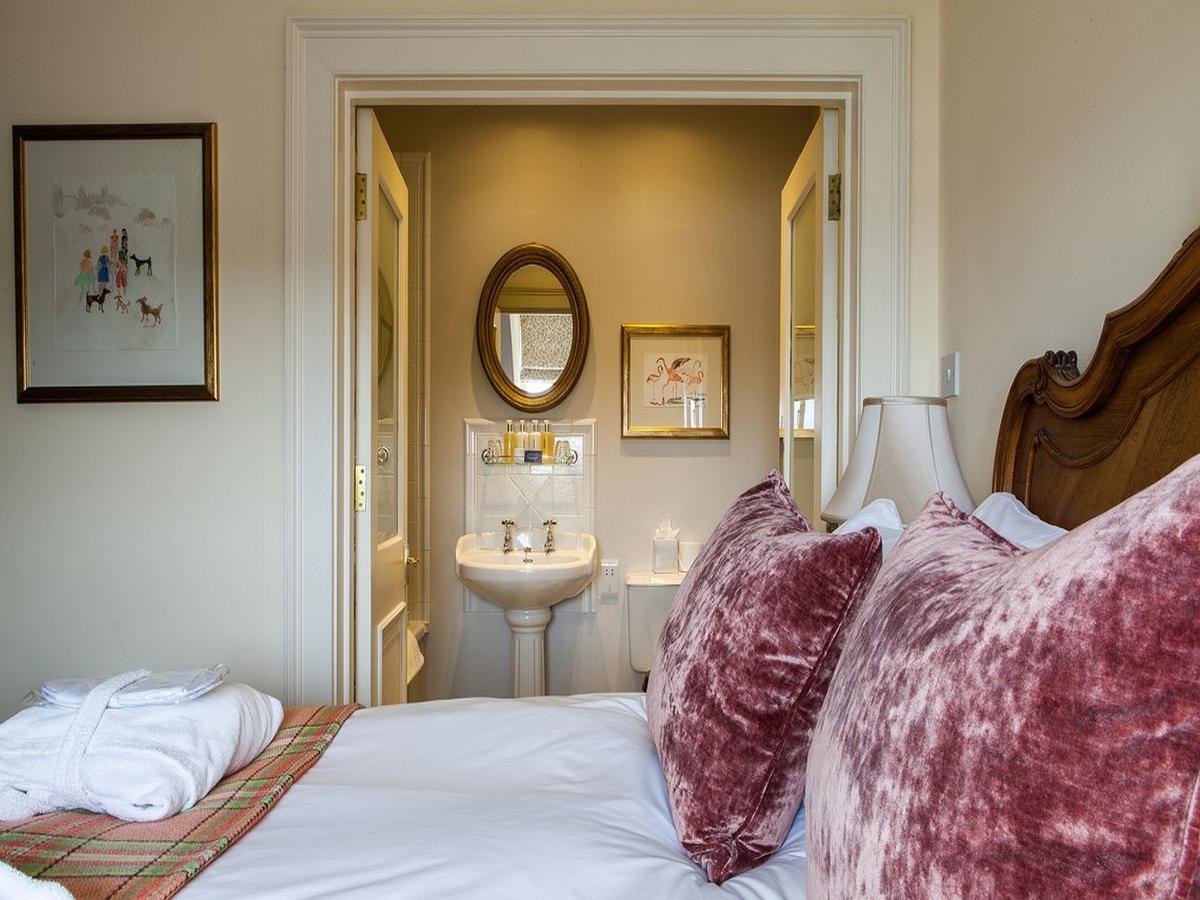 Price per night starts at: £104
Good pick because These hotel rooms are more like elegant apartments complete with kitchenettes and some even with French doors leading to gardens. This makes it easy for your pup to go outside, or you can walk a little further to the beaches and coves.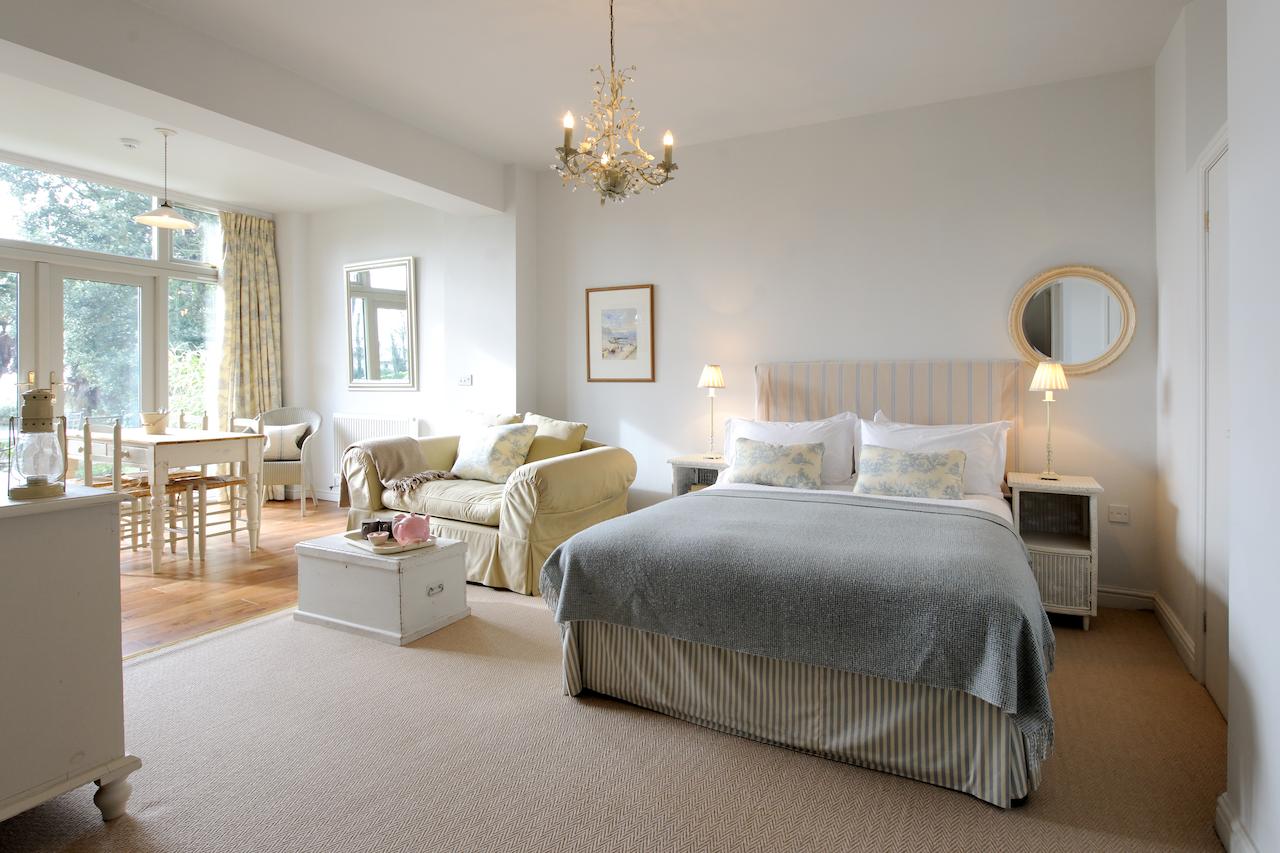 Value Options
You don't want something too expensive, but you're willing to shell out a little extra to make you and your pup's stay special.
Price per night starts at: £73
Good pick because: It has everything you want– beautiful bedrooms, a swimming pool, spa and fitness center. It also has everything your dog needs: dog bed, bowls, towels, etc. Your pup is allowed in Junior suites and rooms on the bottom floor.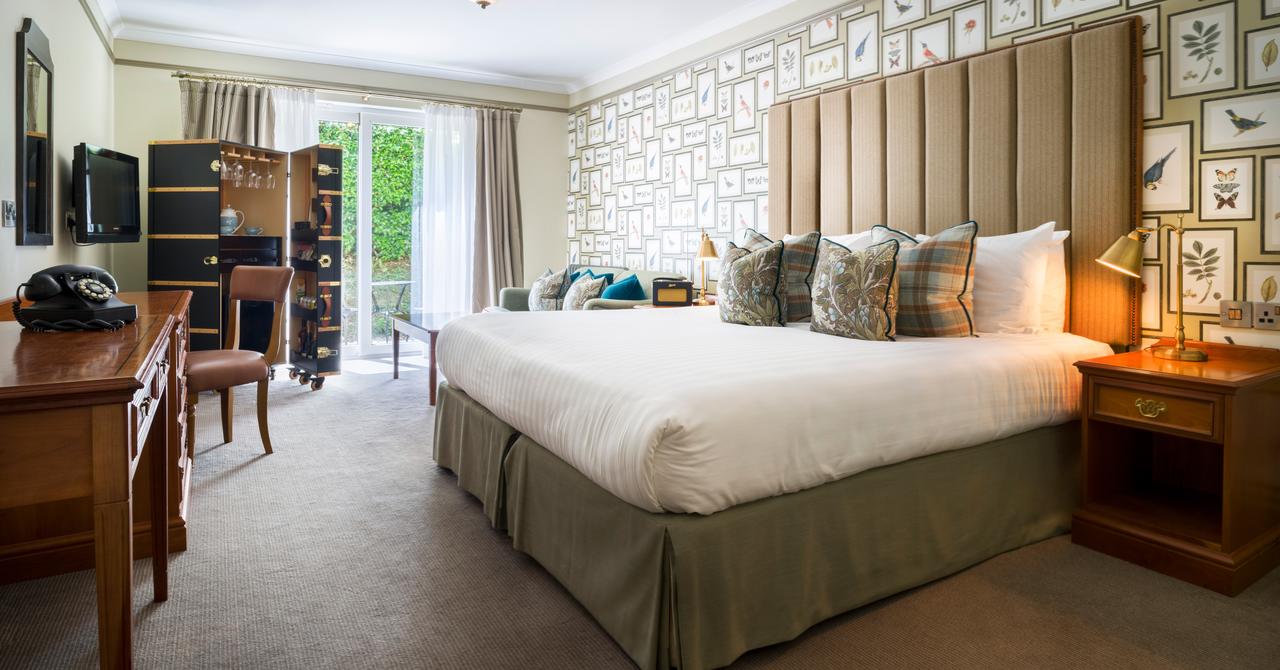 Price per night starts at: £96
Good pick because: This hotel is out of the hustle and bustle and creates a serene, yet luxurious environment for you to relax. Your canine can also get some playtime in with the 10 acres of garden and woodland on site.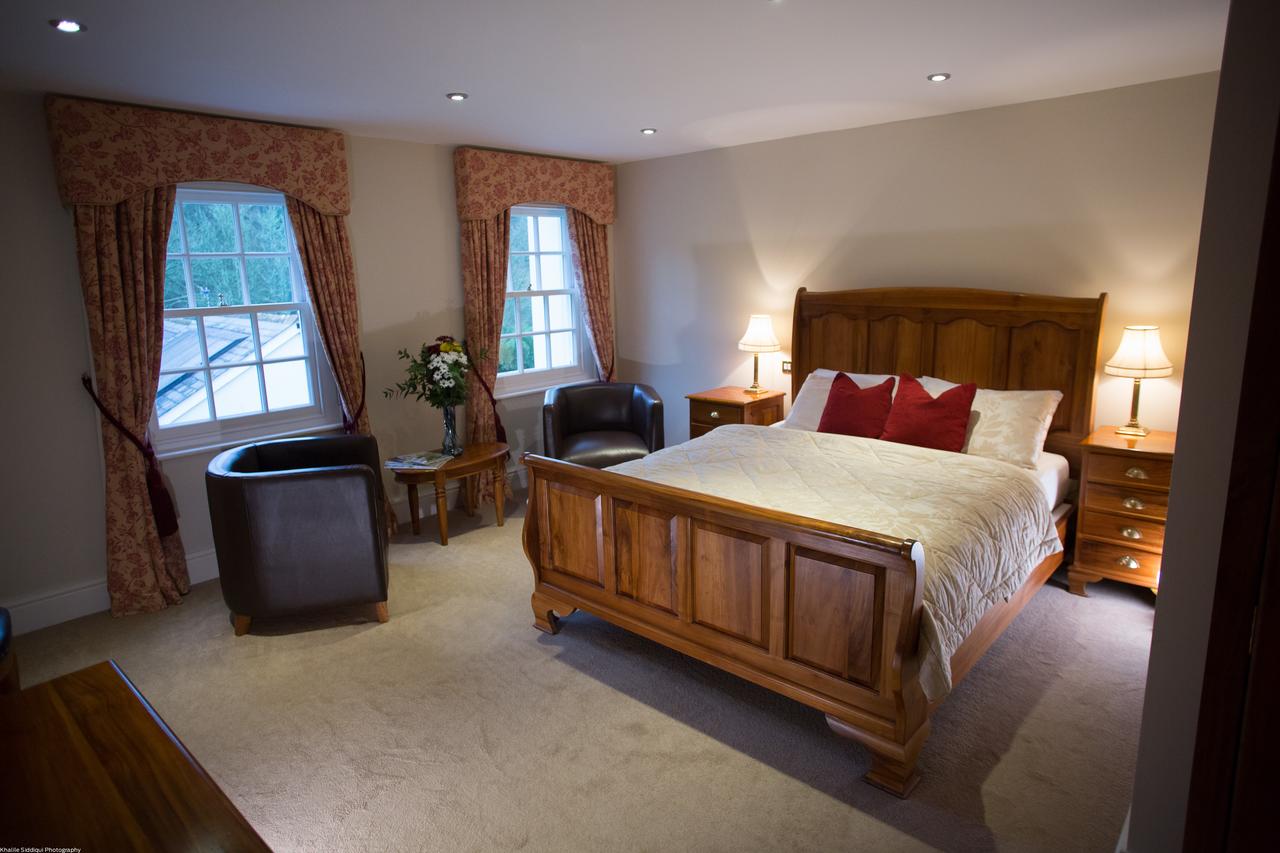 TIP: Before booking a room anywhere, make sure you read and inquire about all the hotel's rules regarding pets. For example, are they allowed to be in the room alone, can they be in other hotel areas, etc.