Most dogs love the traditional ropes and tennis balls.
But it's a lot more entertaining to see them trot around with a designer handbag toy, a taco, or even a muttgarita.
Here's the top 12 cutest and cool dog toys on Amazon right now.
A Magical Unicorn Toy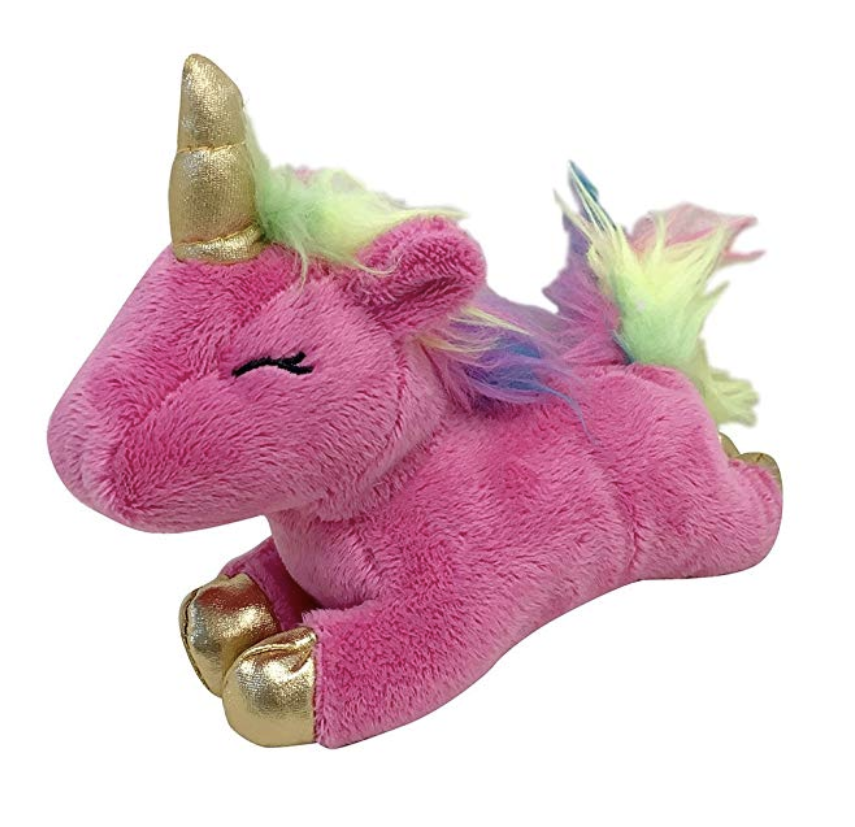 Finally, a toy as magical as your pup. With multi-colored year and metallic hooves, this unicorn is ready to make all your doggo's dreams come true.
Price: $7.99
Pawsative Ruffview: "Love it! This is perfect for any gay or straight dog owner! My dog loves it too which is what really counts! He has a bigger one for at home but this one is the perfect size for traveling in the car! Thanks!"
Taco Dog Toy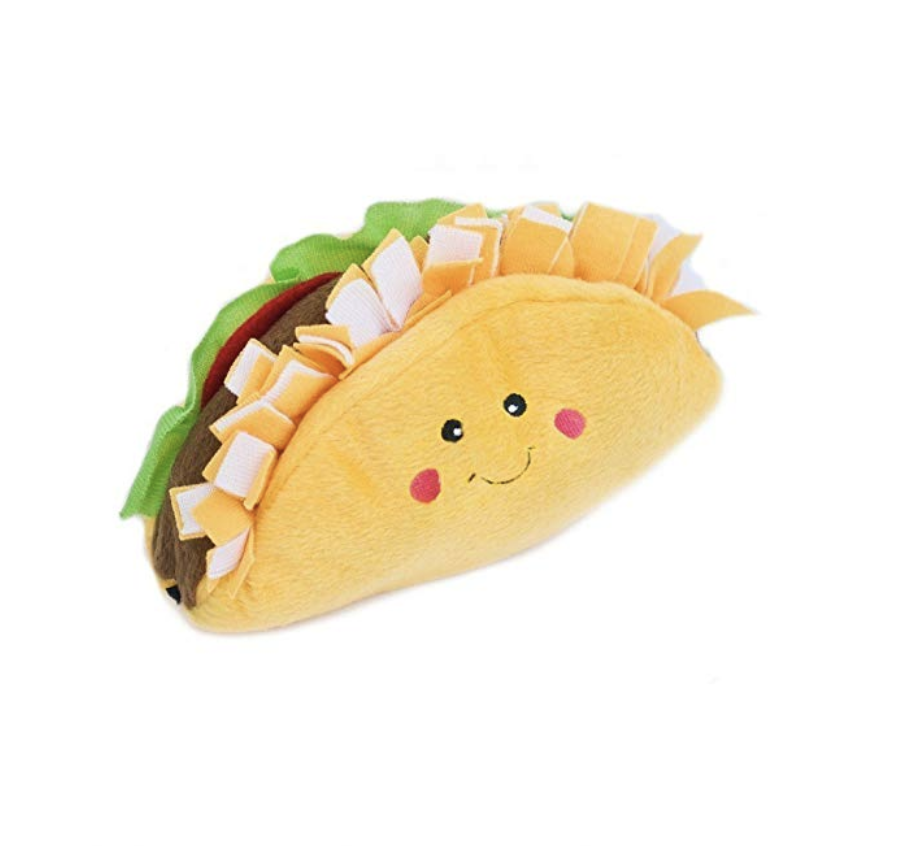 Even your dog can participate in taco Tuesdays now. This modern toy features a happy face, signalling its readiness to be squeaked apart. Also comes in French fries, Chinese takeout and hamburger editions.
Price: $5.99
Pawsative Ruffview: "Accidentally I dropped my doggo and he did a nasty face plant with a crunch. He's fine but I felt so guilty that I felt need to buy him a toy for being a terrible mommy. Doggo is a Chihuahua mix so this toy is a perfect and accurate representation of his Mexican roots. The taco came and was rather larger than expected. It's about the size of a burrito!"
Happy Avocado Toy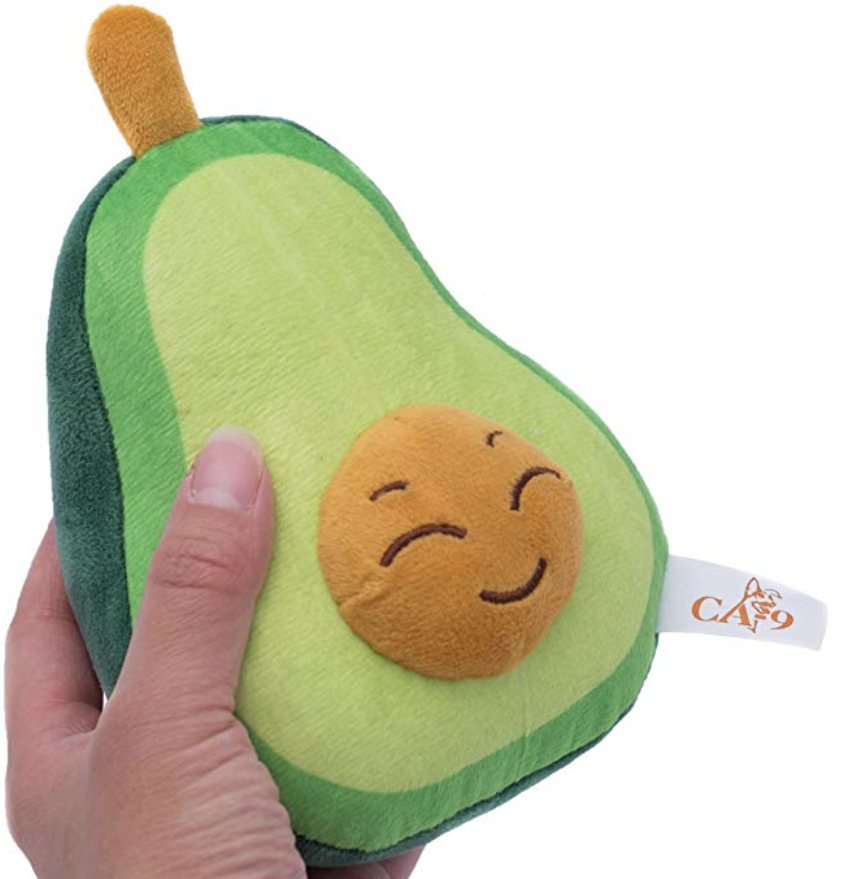 We shared an avocado toy in our post 9 Very Fitting Things Every Millennial Dog Needs. But this one is even cuter. Instead of a tennis ball center, the squeaky seed is happy and clearly living its best life.
Price: $11.50
Pawsative Ruffview: "There are a few different avocado-themed dog toys out there, but this one must be the best because my sister's dog REALLY loves it! Compared to the others I was looking at online, this one appears to be very well-made and of high quality. My sister's husky/retriever puppy has been playing with it non-stop for days, and it hasn't even become the least bit frayed. It's super-cute and the price was very reasonable for such a quality toy."
Panda Bear Peek-a-Boo Toy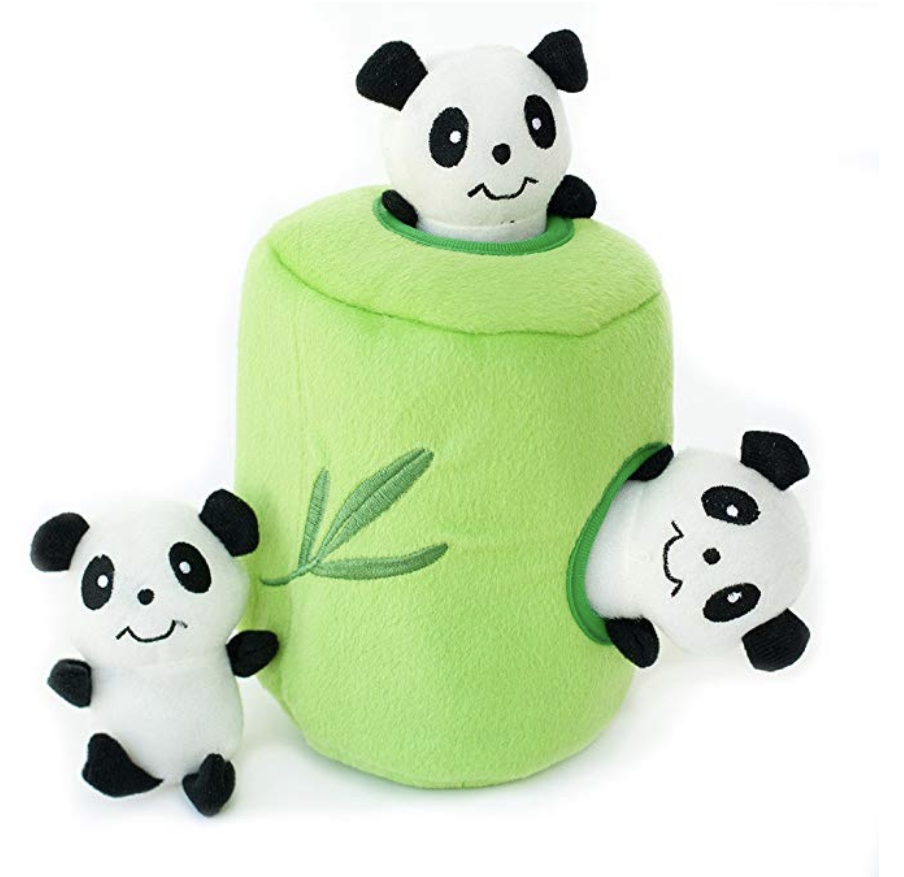 These 3 pandas fit snuggly into their bamboo home—but not when your dog gets a hold of them. The interactive puzzle challenges your pup to pull out each bear for a squeaky surprise.
Price: $9.99
Pawsative Ruffview: "I don't know what it is about the pandas, but my dogs haven't eaten them yet. In fact, even the bamboo hut is still relatively intact. This is a minor miracle, considering my dogs can tear through the most "indestructible" toy within a matter of seconds. They play with them often, tossing them around in the air (most likely in an attempt to break their little stuffed panda necks), playing fetch with them, and so on, yet each panda still has all its guts. Like I said, miracle."
A Slice of Cake Dog Toy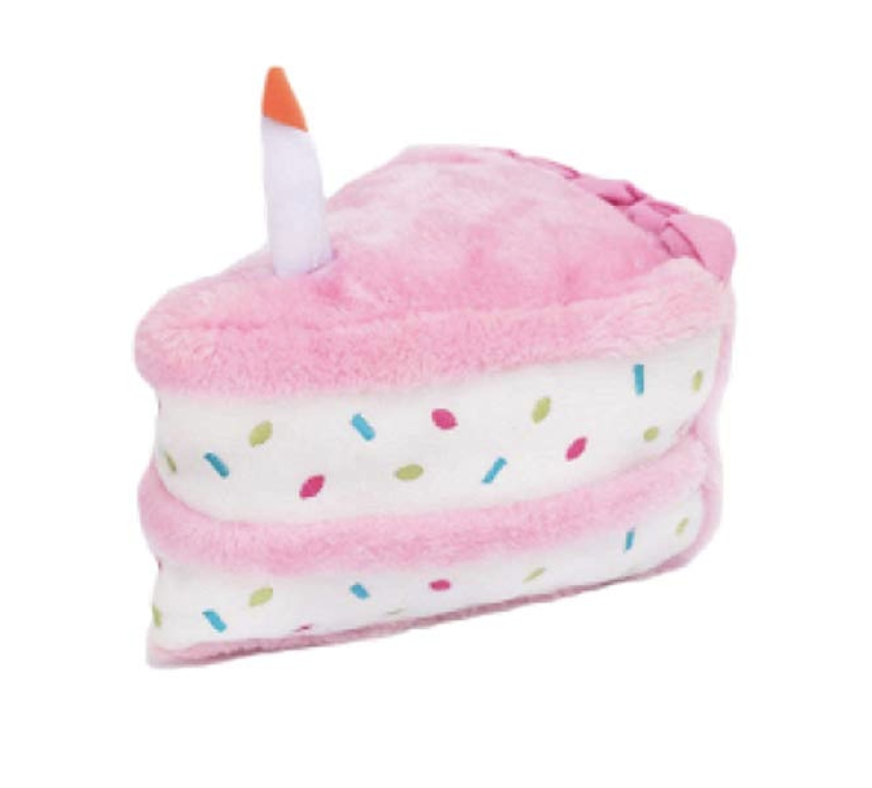 A pawfect birthday present that's good all year around. Choose from pink or blue icing, decorated with adorable sprinkles ready for a good squeak.
Price: $9.99
Pawsative Ruffview: "Not only is this product adorable, but it's been able to survive. My dog typically ruins today's within a day of having it whether it be wearing out the squeaker or chewing a hole in it. Over a week later, this thing squeaks just like the day i gave it to him (WHICH IS RARE!) if he does end up destroying it, I'll definitely purchase again for his next birthday."
Flamingo Dog Toy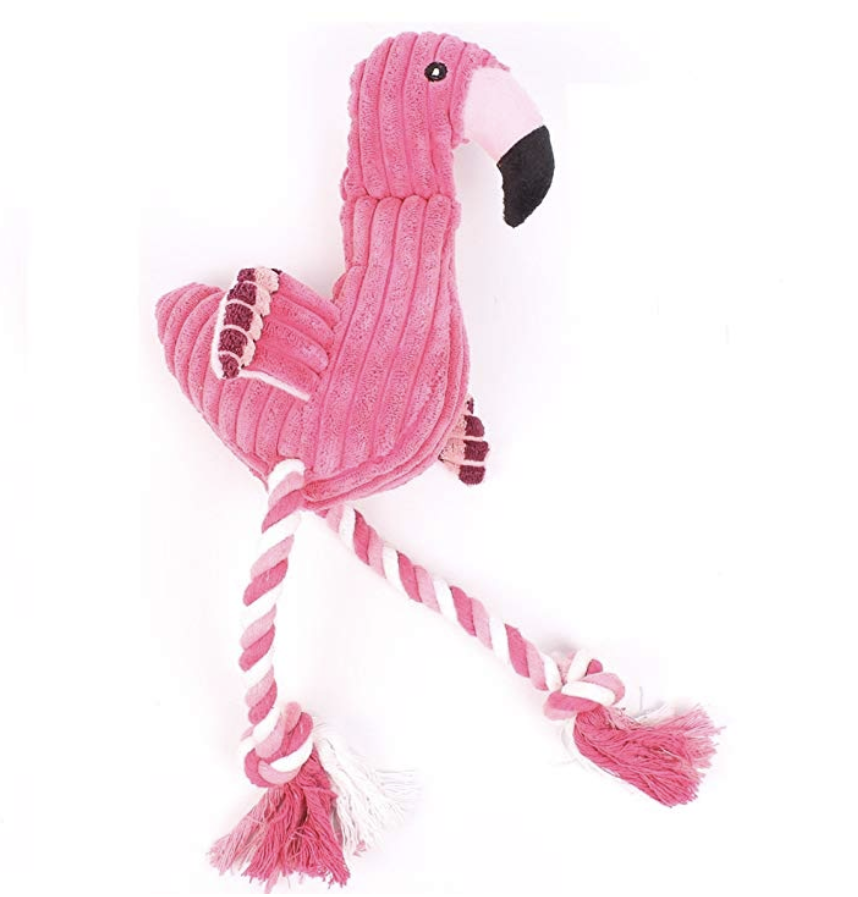 This ain't your regular flamingo. The plush bite fabric is meant for a tough grip and the rope makes it perfect for fetch too.
Price: $12.59
Chewy Vuiton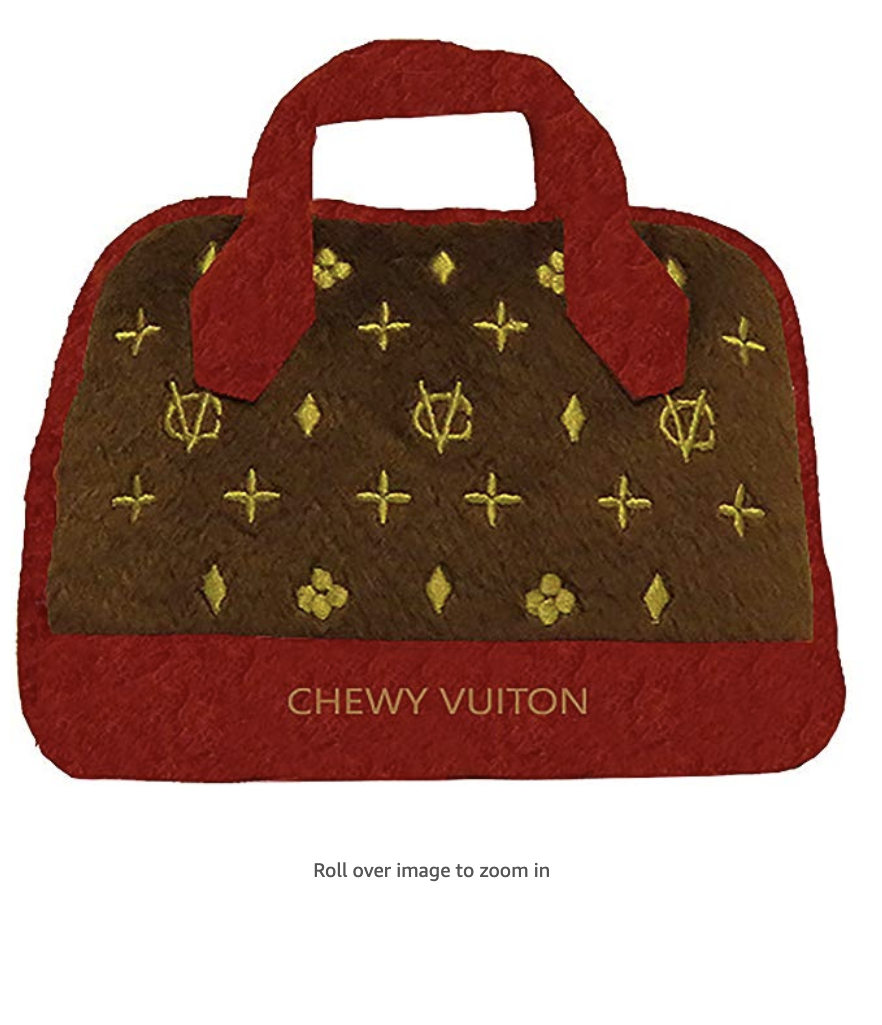 If your pup is a little princess, get her own designer handbag. Not a Vuiton fan? Your doggo can also choose from Chewnel, Saint Parent and Stiffany and Co. Wow, how fkn fancy.
Price: $12.99
Pawsative Ruffview: "I'm a LV addict so I had to get my doggie a matching toy! He is obsessed, my dog is a rescue dog and we don't think he was ever played with by his previous owners because he is usually disinterested in toys, he only has ever had one he will play with and he loses interest in that one quickly. He LOVES this toy though!! He carries it around the house and presents it to me when I come home."
Cosmuttpolitan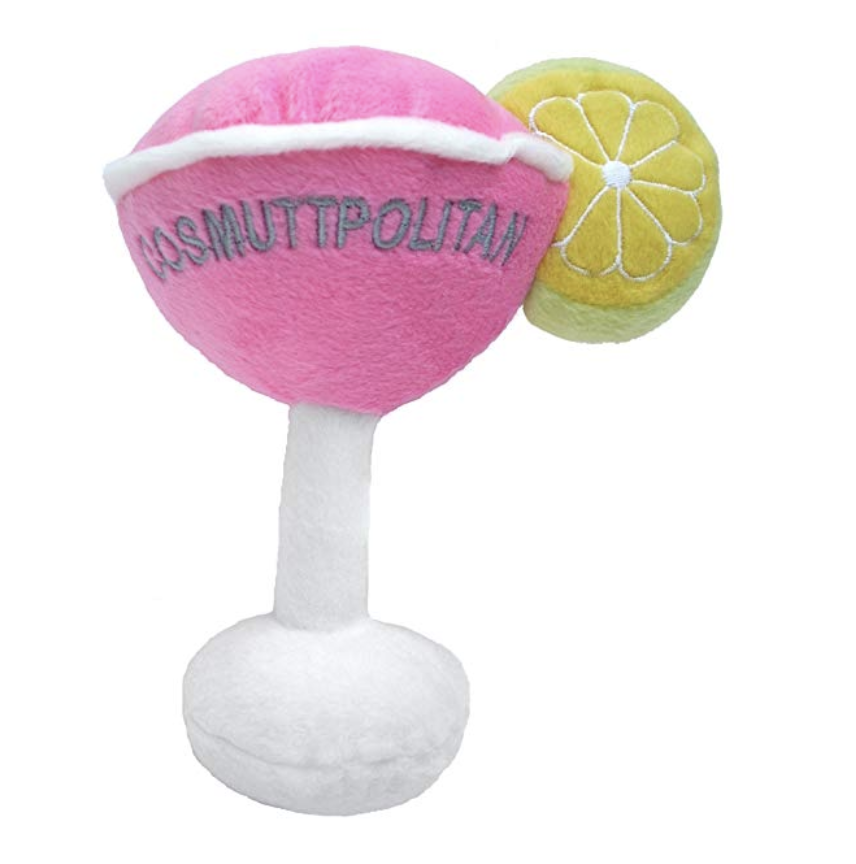 While you're sipping cocktails, your doggo stares at you with jealous eyes. He can't drink alcohol, but this is the next best thing. Cheers and squeak this yappy hour!
Price: $13.99
Pawsative Ruffview: "Lexi loves it and that's all that matters! To her!! But for me I always pull and tug before she does to make sure the toy is safe for her. Rub the material so I'm sure there aren't fuzzies going into her mouth. This is made very well and doesn't smell like some dog toys from China. Will buy from this company again and recommend them to friends."
The Purple Elephant Dog Toy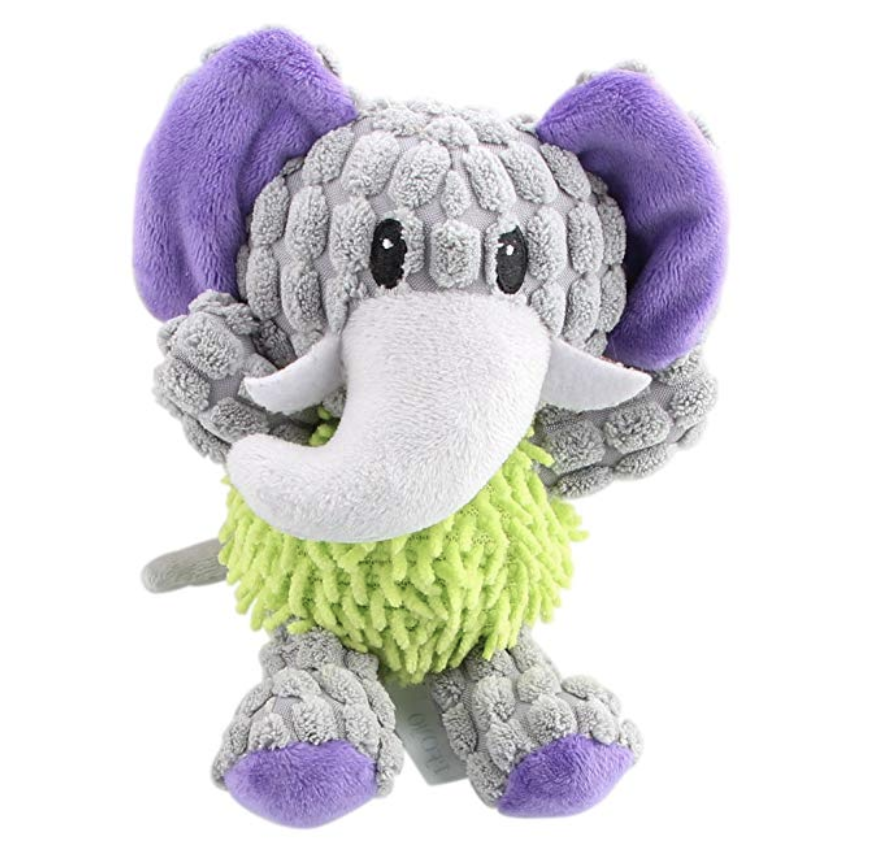 This elephant resembles an adorable mop. Although not made of the traditional plush, the material is designed to fit and clean dog's teeth better. Although no dog toy is foolproof, this one is on the more durable end of the spectrum.
Price: $9.99
Pawsative Ruffview: "Great and beautiful squeaky elephant toy. My son's boxer loves it and has been playing with it daily. Both the toy and squeaker are still intact after a week of play, too!"
Piggy Pigerton Dog Toy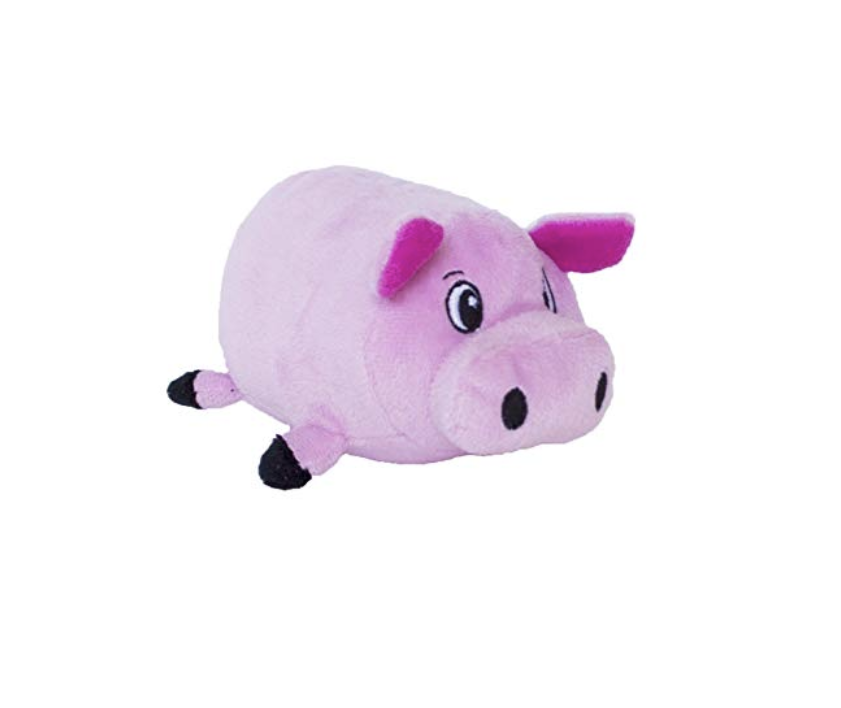 This little piglet went to the market and came home to snuggle with pup. When it's playtime, listen to it grunt to the beat of your dog's bite.
Price: $4.79
Pawsative Ruffview: "As soon as this pink pig arrived, my little poodle mix was filled with curiosity. Now "Piggy" is his favorite toy to fetch. He also likes to play tug of war with it. So far "Piggy" has held up well. My dog tries to find the squeaker, but I think his mouth is just a little too small to go around the pig's belly, so he just munches on the feet and ears. Kind of funny."
A Fruit and Veggie Salad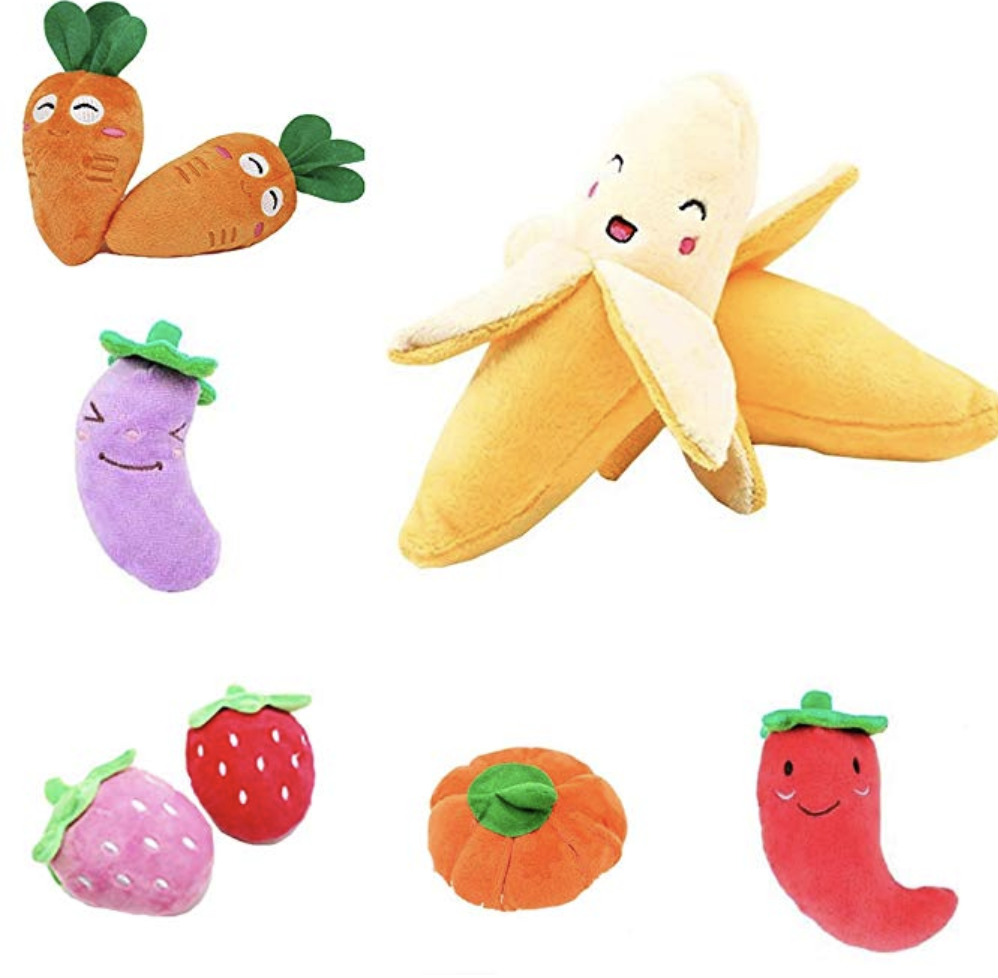 My favorite is the grinning banana, but the multi-pack also contains egglant, strawberries, pumpkins and more. Everyday can be a new delicious combination!
Price: $9.99
Pawsative Ruffview: "I got these yesterday and put them in a small pile on the floor. My little dog loves them and soon started carrying them around the house and playing with them. She is a smaller dog (malshi). These are perfect for her. Thanks!"
Shaking Giggle Ball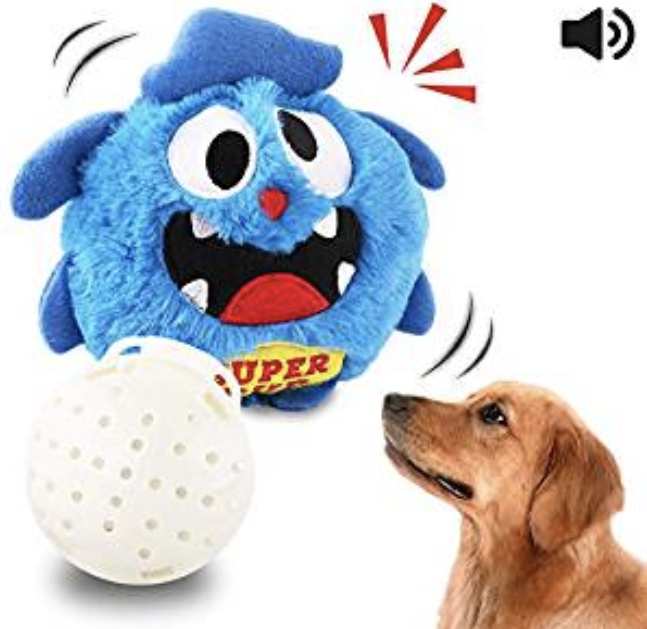 Wanna step up your dog toy game? This cute ball of fuzz is motorized to shake for 12 second intervals and make dog noises. When you're not home, he'll have a little pet of his own to keep him company.
Price: $13.89
Pawsative Ruffview: "I have two Shih Tzu's and the younger one is absolutely crazy about this toy. He played with it so much that I had to take it up for a while because it was driving me a little nuts – between all the cute noises it made and my dog barking at it and chasing and carrying around. It's worth it though and it kept him amused for 20+ minutes (until everyone needed a rest)."