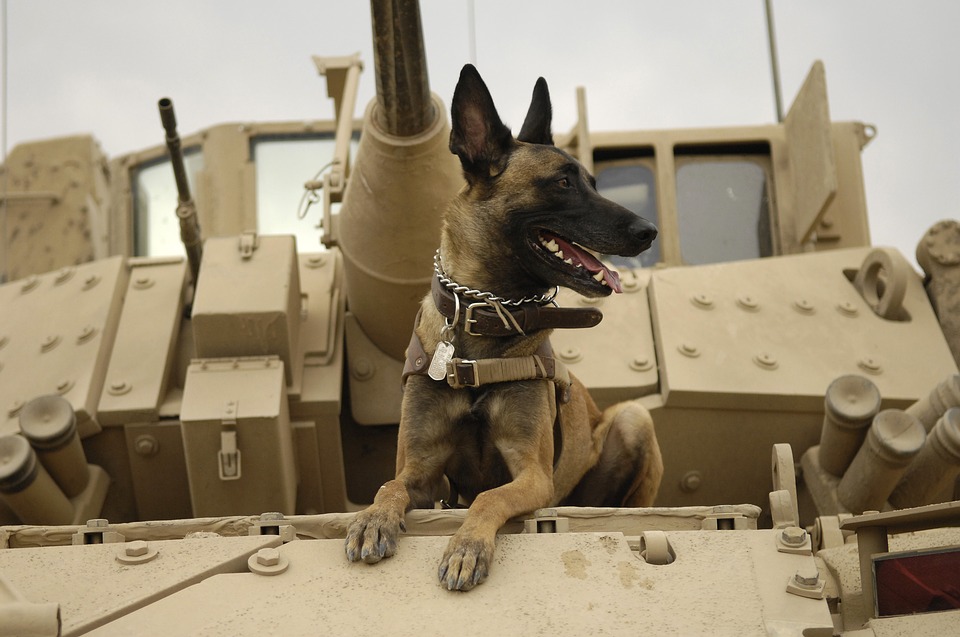 Pet Valu will hold its sixth annual Patriotic Pets fundraiser from July 4 to Sept. 11. The fundraiser aims to raise money for the United States War Dogs Association.
Pet lovers can support the association by purchasing an American flag Bandana for $5 or by donating to have their names written on a paper paw and posted in their local Pet Valu store.
What is the War Dog Association?



The United States War Dogs Association is a national nonprofit that promotes the long history of military service dogs by establishing permanent War Dog Memorials, educating the public about how these canines have served the United States and supporting veteran dogs after service.
"The United States War Dogs Association continues to go above and beyond in helping pets that need it the most," says Joe Dent, Vice President and U.S. General Manager for Pet Valu in a press release.
"We are honored to assist them in their work through this fundraising effort."
How Funds Are Used



Funds raised will go towards transporting veteran war dogs back to the U.S. after service, veteran dog adoptions and memorials for dog soldiers.
In past years, the initiative has raised more than $800,000. The funds so far have helped create the Association's Rainbow Bridge Assistance Program. The program funds the euthanasia and cremation of retired dogs and has provided families of adopted veteran dogs with free medication so their pooch remains healthy.
Throughout the fundraiser, kind supporters are asked to share photos of their pets wearing the bandana on social media using the hashtag #PatrioticPets.
For more information about this cause, click here.