Today, your life is about to get a whole lot easier.
That's because we've found some amazing pet items that must have been designed by geniuses.
From dog clean-up to play time and nap time, these products make having a doggo a breeze.
Here are 14 genius products that you wish you knew existed sooner.
#1 MuddyMutts Instant Paw Cleaner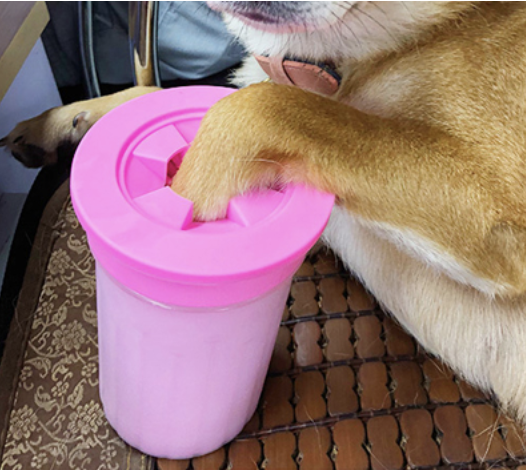 Tired of your dog tracking muddy paws through the house? Simply put water inside this cleaning tool and let the silicone bristles softly break off any residue.
Price: $25.99
Pawsative Ruffview: "I have white sheets, carpets and sofa… I know, not good idea when you have a dog. Nonetheless, this is good to use on rainy days."
#2 Automatic Laser Chaser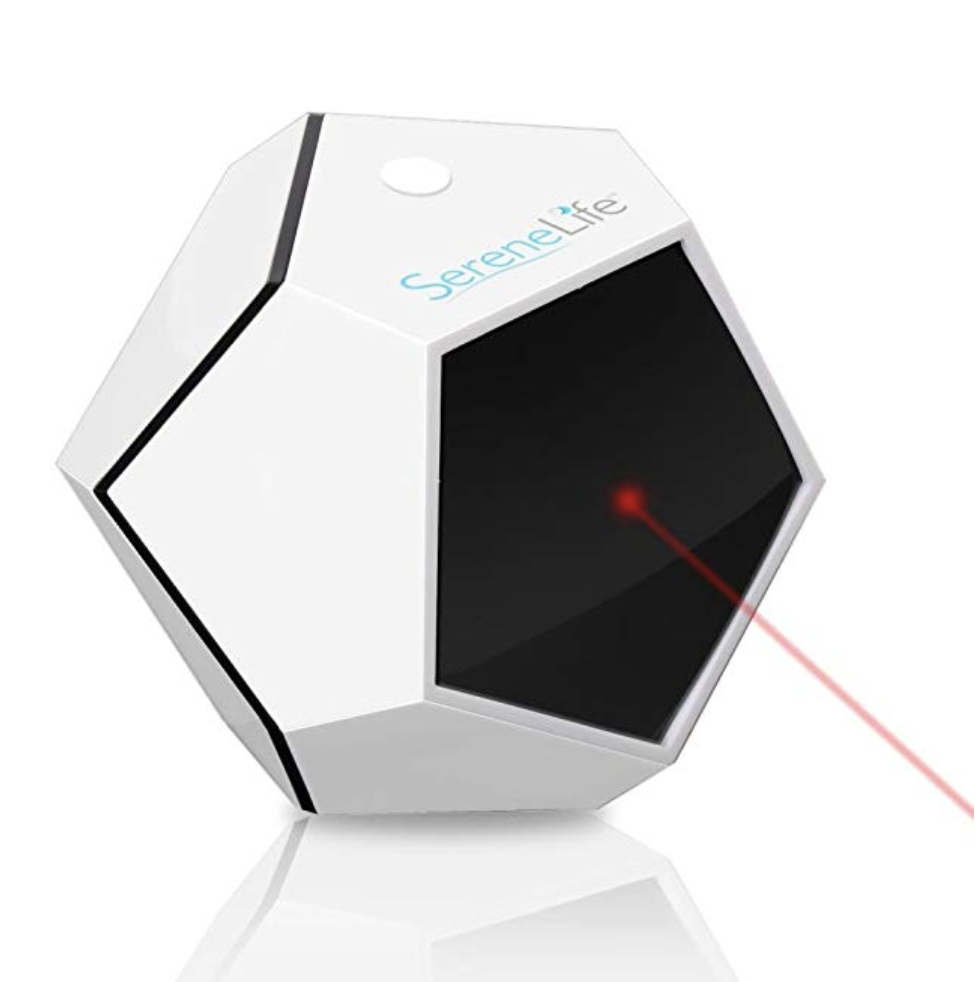 Some dogs are too smart for the laser chase game. Others could play it for days trying to pin down that elusive red dot. If your pup is one of them, she'll keep busy with this automatic later chaser.
Price: $24.99
Pawsative Ruffview: "Very very easy to use. I wasn't sure if my dogs would be interested (I thought it would be more for the cat), but they provided me with as much entertainment as it provided for them! They spent a long time chasing the laser – absolutely hilarious."
#3 Interactive Ball Thrower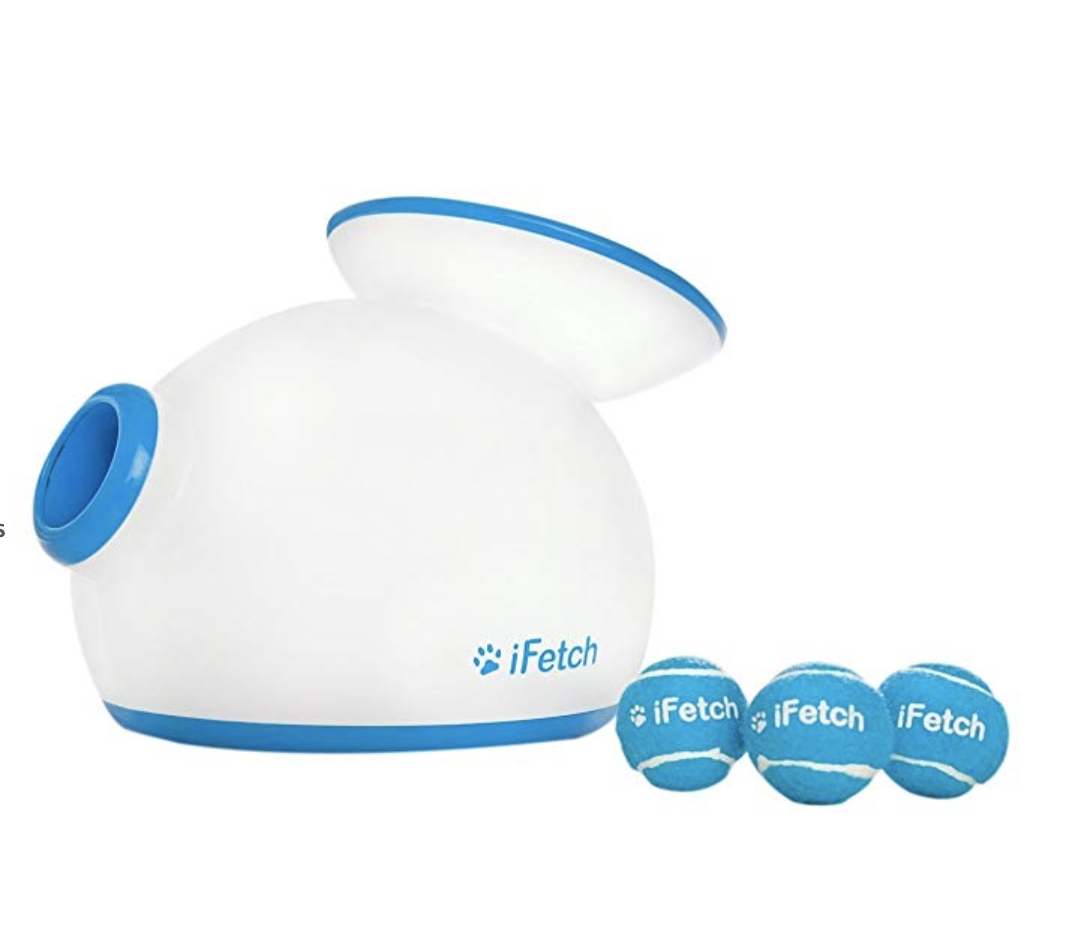 If you're tired of throwing the ball for your dog but still want her to burn off some energy, simply load this automatic thrower. Comes in both small and large sizes for different breeds.
Price: $79.99
Pawsative Ruffview: "Bought this for my 12 pound toy fox terrier. He LOVES it! We can play for hours. I was hesitant at first because of the size of the balls, but now that I've seen him with them I'm not worried. It is sooooo much fun!"
#4 Ball Thrower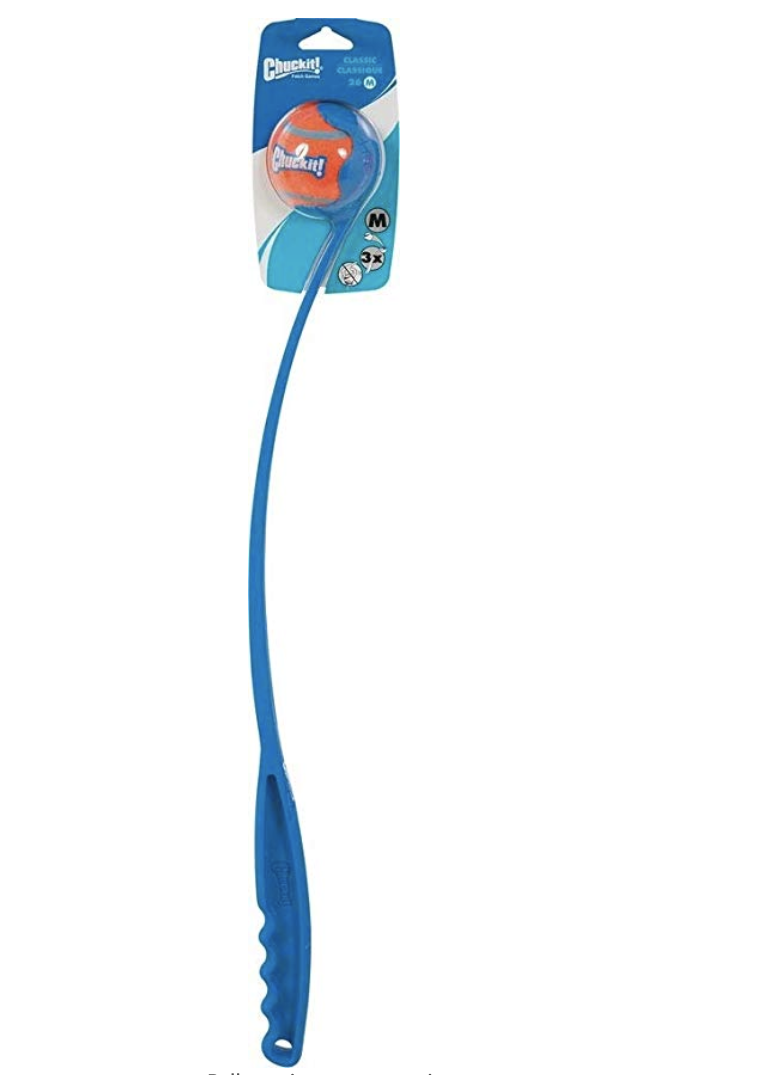 If an automatic thrower is a little too much for you, you may want to try out the ball thrower instead. Short throwers will boost their reach, giving their dogs more running time each day. And, the claw at the end allows you scoop the ball up instead of bending over.
Price: $5.94
Pawsative Ruffview: "This was obviously designed by a dog owner that knew the pain of a bad back from bending over and a sore arm from throwing for a dog that has an insatiable appetite for ball chasing :)"
#5 The Snuggle Nest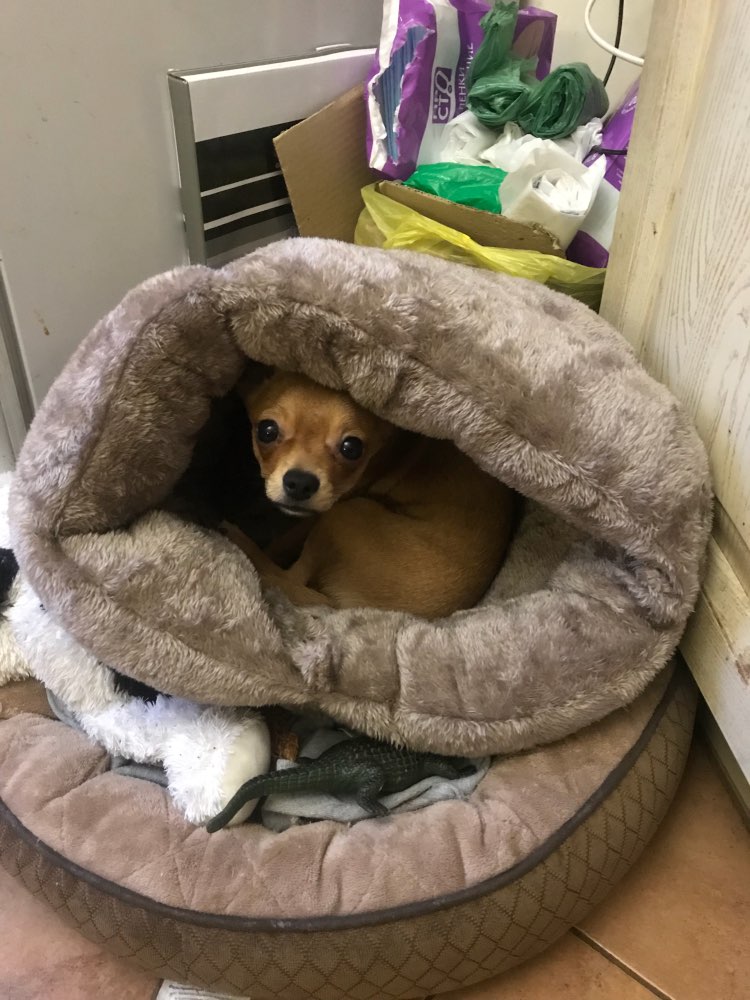 If you have a small dog who wraps himself in blankets to ensure he's fully covered, check out this dog cave. The soft, high-quality design allows your pup to creep in and be automatically enveloped in a warm embrace.
Price: $41.99
Pawsative Ruffview: "It's like a blanket and bed in one because it covers the dog so tightly to keep them warm."
#6 Doggo Doorbell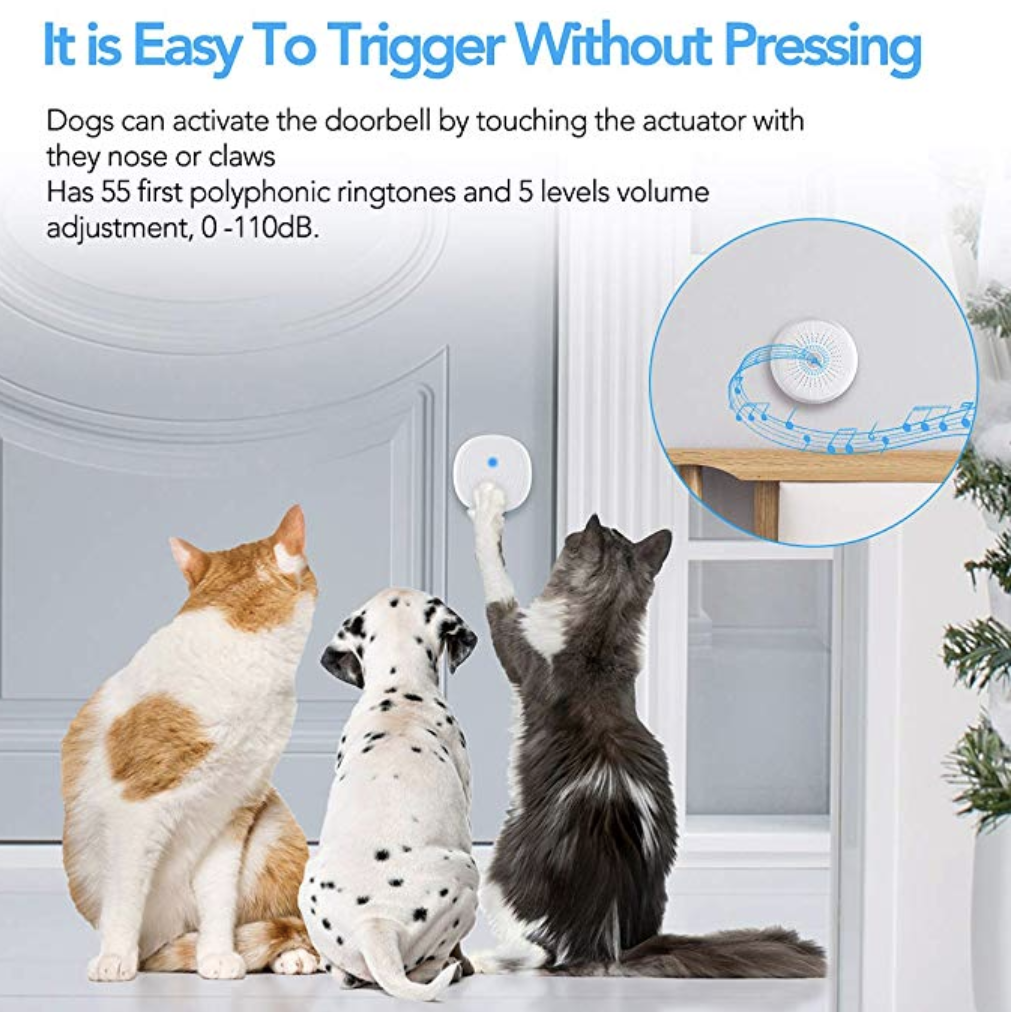 This doorbell can be used inside to potty train your dog to go outside when he has the urge. Or, it can be used inside so he doesn't scratch up your door. Choose from 55 melodies after the easy install.
Price: $32.89
Pawsative Ruffview: "I have to give 5 stars for this bell, excellent item. I like the loud ring and available tones so you can hear it easily, and easy to train dog."
#7 Dog Seatbelt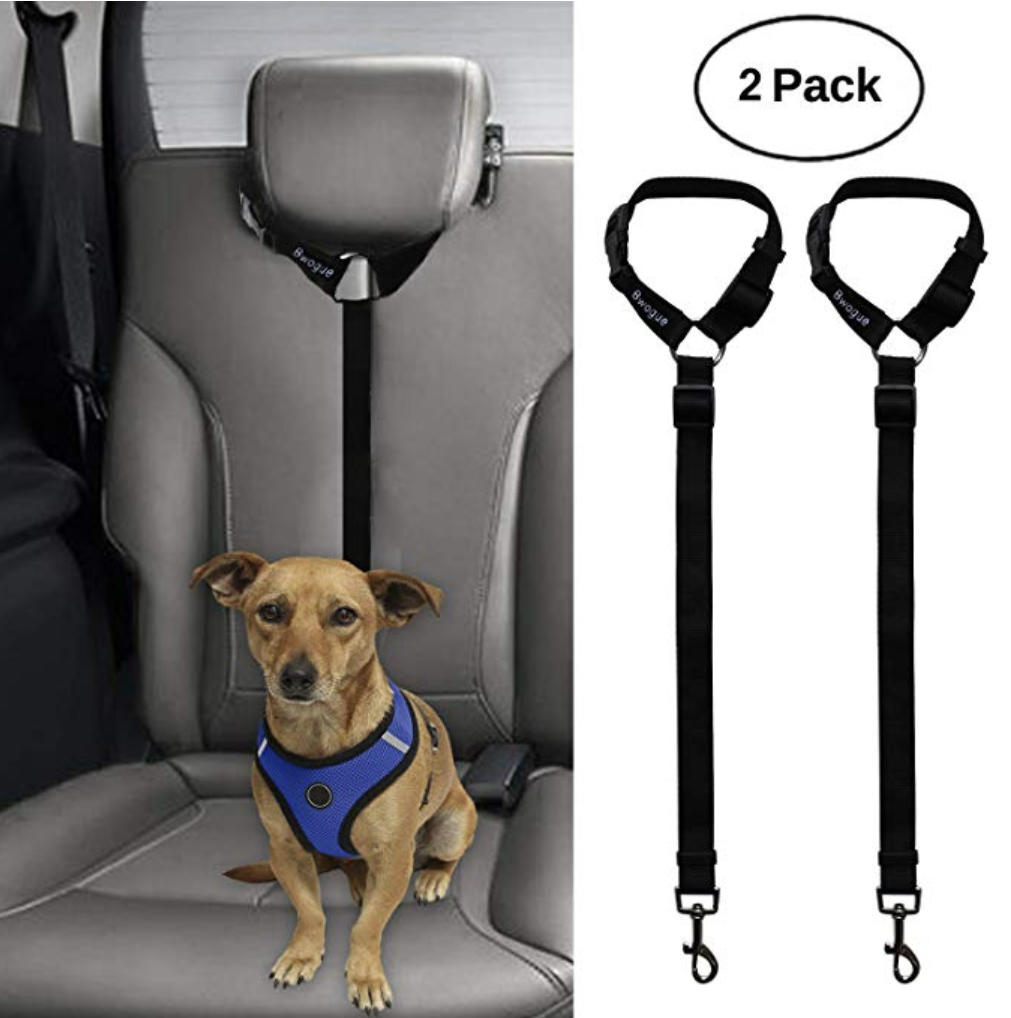 If you have trouble with your dog constantly jumping around during car rides, check out these seatbelts. Your furbaby needs to be safe, too!
Price: $10.50
Pawsative Ruffview: "When I saw these restraints that hook up to the head rest, it was a no-brainer! Since putting my dog into one of those, what a difference. No more squirminess and whining and much easier to un-clip when ready to get out of the car. It makes road trips so much simpler and easier with one of these and the price is very affordable. FYI, I clip it to her harness on the back, never the collar. That's just common sense."
#8 IQ Puzzle for Dogs
Who said dogs aren't smart enough for puzzles? This treat toy puzzle has 2 levels to really put your canine's IQ to the test.
Price: $29.99
Pawsative Ruffview: "My dog has a knack for destroying everything when she's bored. This toy really helps to focus her attention on something positive unlike other toys because the treats keep her interested. Really adorable to watch too… she does it every time yet each time it doesn't seem to get easier."
#9 Paw Wax to Protect Dog From Hot Sidewalks and Salt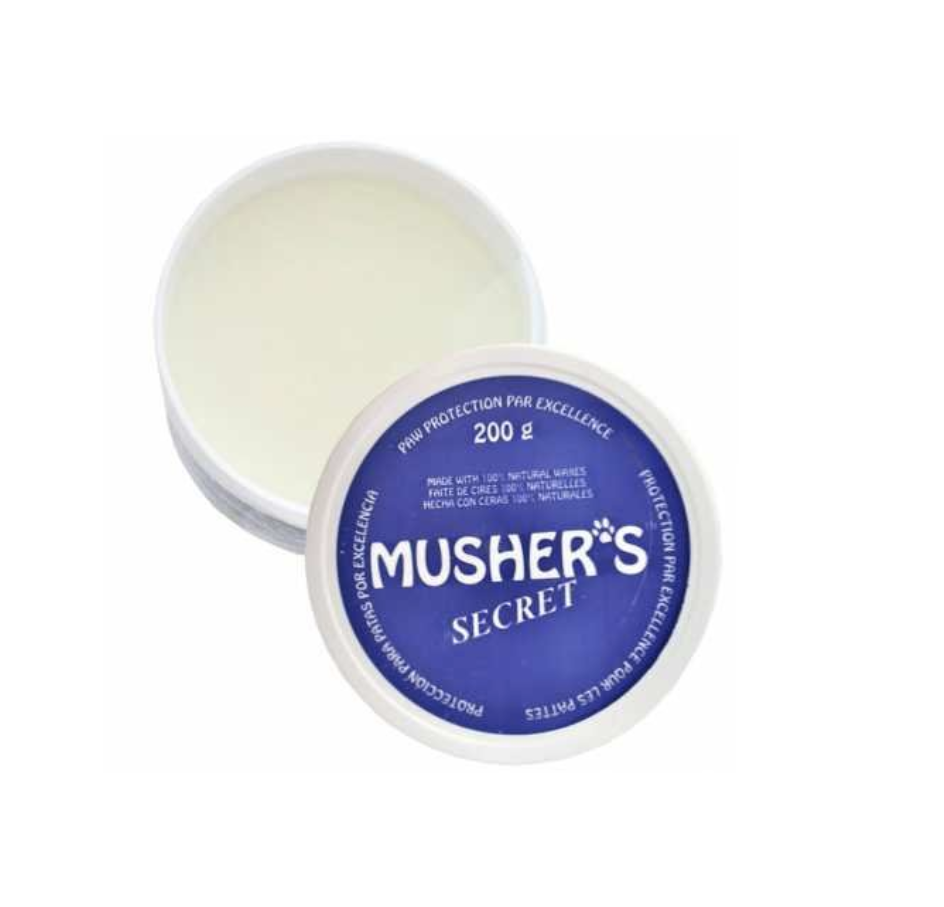 Whether you live somewhere really hot or really cold, you have to deal with at least one of these problems: heat burning your dog's paws on hot sidewalks or salt burning during icy months. Paw wax is a simple alternative for those who hate booties.
Price: $20.75
Pawsative Ruffview: "I have used this product on the last three dogs I've had. Living in the Northeast, I deal with snow, salt, ice, and blistering pavement in the summers, and this product is an absolute miracle. I purchased three more containers today for my dog to give out as Christmas presents to her friends. It is that good."
#10 Two-Way Audio Treat Tossing Camera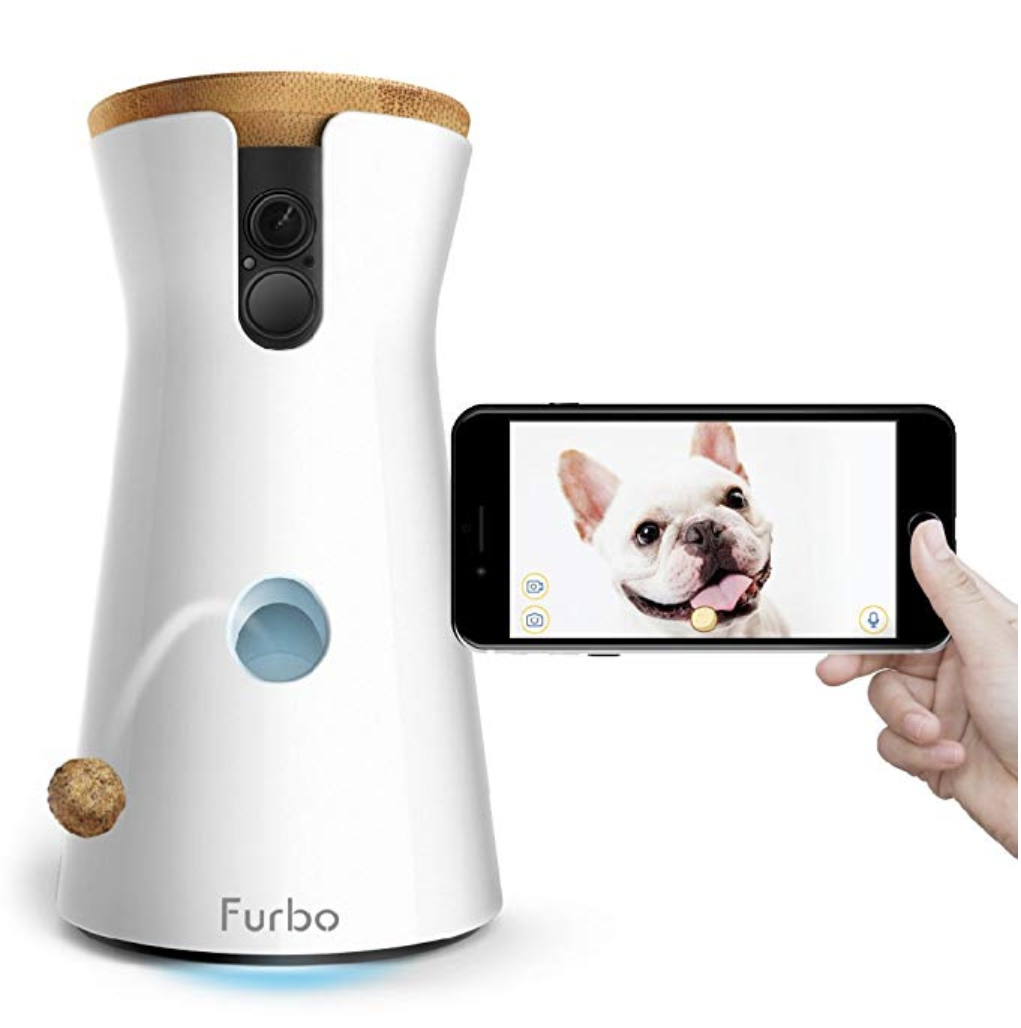 Load the camera with treats and toss a few to doggo every day when you're away. Check-in on your smartphone camera app and get notifications when your dog barks. If you have a barker, the camera can be used to calm him down and break bad habits.
Price: $199
Pawsative Ruffview: "I bought this item for my girlfriend who is deployed overseas in Bahrain. She loves her dog more than anything so I knew this would be a perfect gift for her. The first night I had the Furbo I was awaken several times in the middle of the night by high pitched squealing and giggling of glee from my gf not being able to contain herself."
#11 Doggo Heating Pad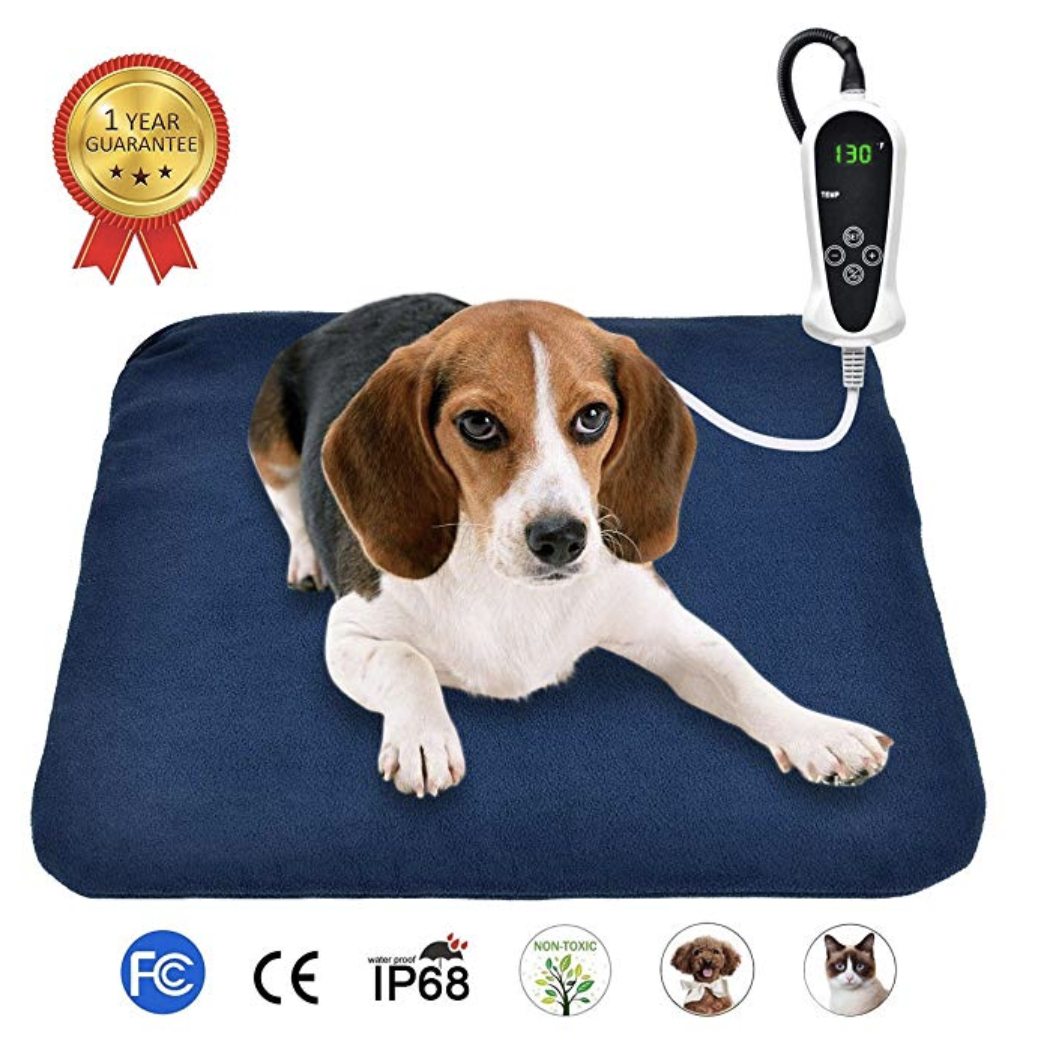 So, whenever I turn my heating pad on, my dog comes out of nowhere to slyly begin taking it over to his side of the bed or sofa. The problem is that my heating pad is shaped for my neck, it's not big enough for my dog and I think it's probably too hot for him, too. Here's the solution.
Price: $26.99
Pawsative Ruffview: "This pet bed warmer is great! It happened to arrive on a cold and rainy day. I set it up in my dog's bed under 2 blankets and on top of her bed. I set it at 90. It warmed up her bed by the time she got into it. She slept all night without crawling into bed with me for warmth. She was one happy camper. Now I'm going to order a second one for my fathers 11 yr old doggie who suffers from arthritis and the cold really affects him."
#12 Candle to Mask Dog Smell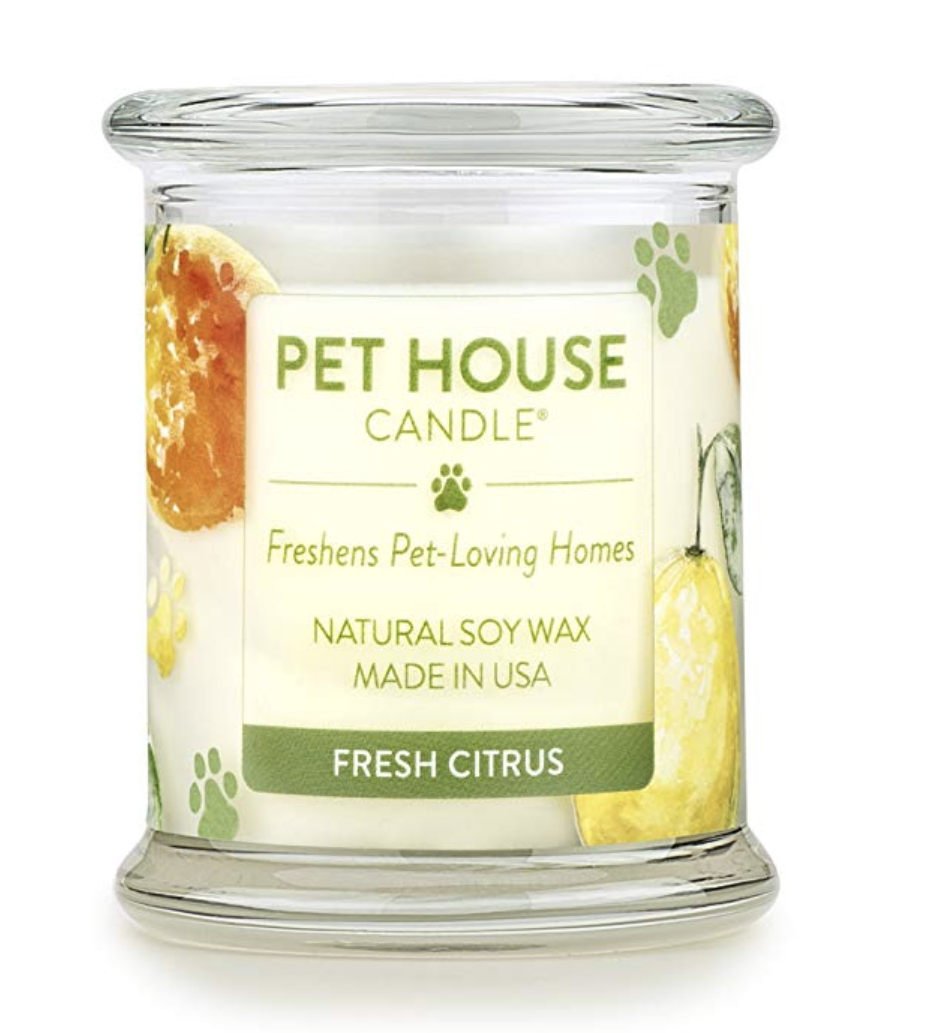 Wet dog smell, inside accidents and old, ratty toys. There's a few reasons your home may have that "dog" scent, but here's a candle specially formulated to cover it up. Choose from over 20 scents.
Price: $21.95
Pawsative Ruffview: "I have multiple dogs in the house and am always concerned that it smells like that to visitors even cleaning everyday. I have use other candles and melts that add a pleasant smell to the underlying odor, but One Fur All Pet House Candles do better. I have been able to leave the house for hours and when I first open the door, on my return, I don't smell dog. We recently had a house full of people (many of them pet parents) over for Christmas dinner and it was actually commented "Your house smells really nice. How do you keep the dog smell out?" I laughed and told them I was just wondering if the candles were working. I guess I got the BEST answer."
#13 Elevated Canopy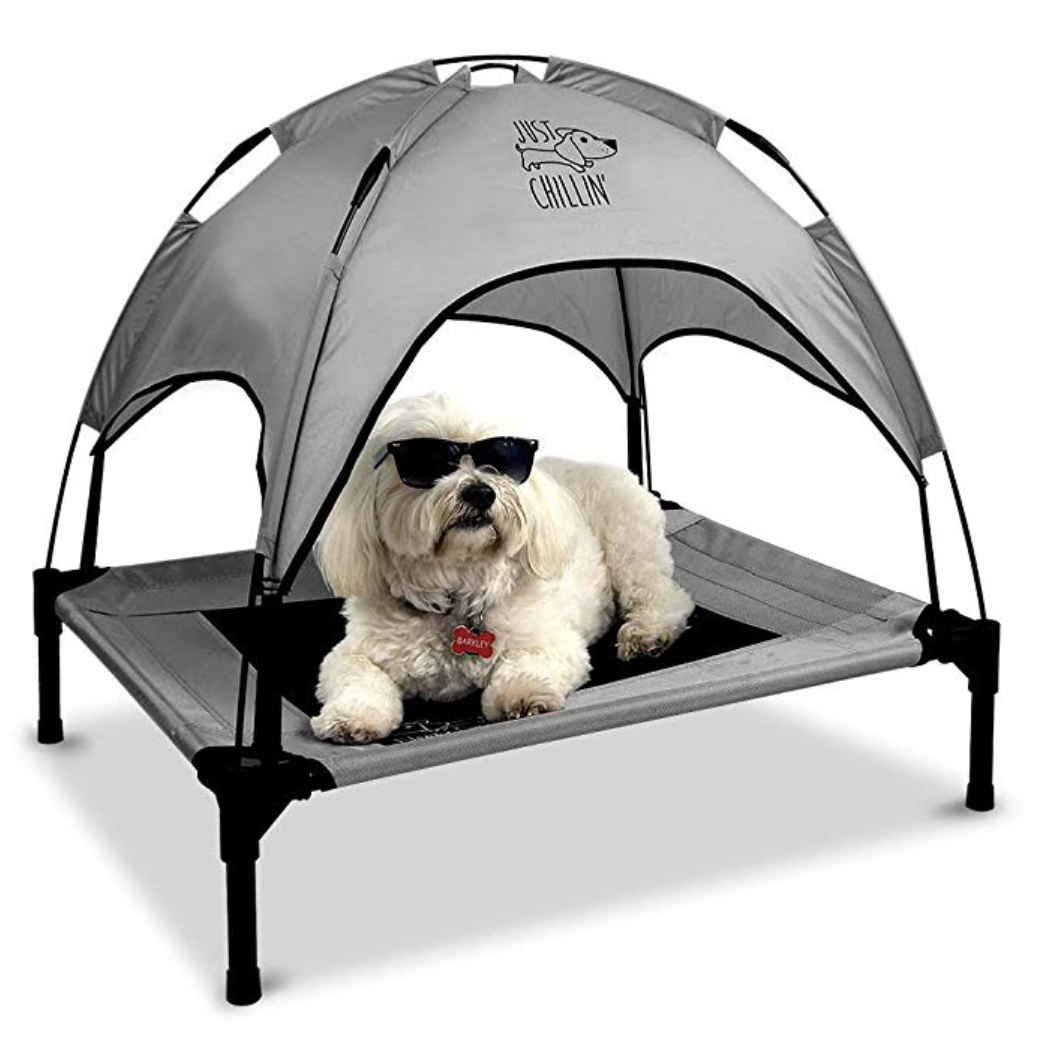 So you're going to the beach and it's only natural to bring your doggo. The problem is the sand could be too hot for his paws and sitting out for hours in the UV rays is bad for his health. Bring this comfy canopy along for comfort and to protect your pup.
Price: $52.95
Pawsative Ruffview: "We recently got a new chair to sit in the yard. Well, of course who wants to sit next to us is my lil shitzu. She would get overheated and have to go inside. Not anymore. She is able to sit outside and have shade or peek her head out and get the sun on her face. I also thinks she loves not having to lay on the grass."
#14 Doggo Steps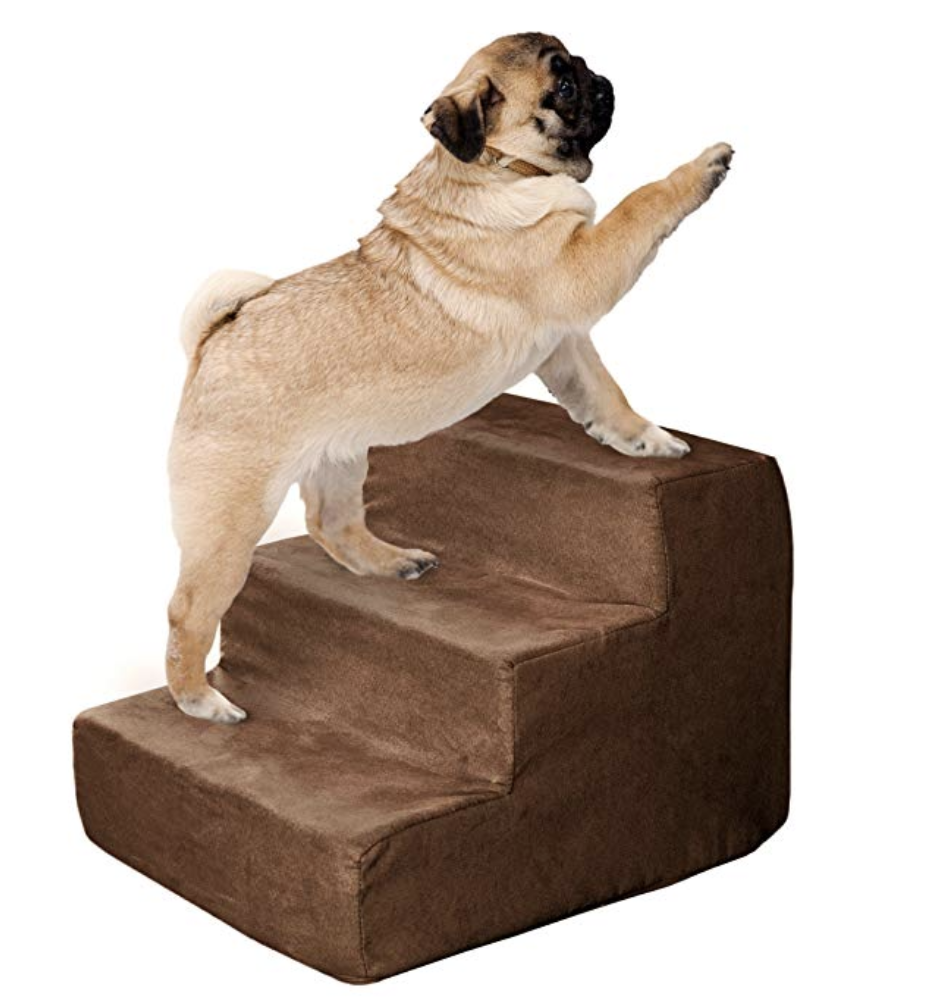 If you have a small dog who needs to whine and get picked up onto beds or sofas, get him some stairs!
Price: $29.95
Pawsative Ruffview: "These are great! I have a small but heavy dog that feels insecure about using stairs because they slip and move under his weight. These are completely stable and nice and "squooshy" so comfortable and easy on older dog's backs. Plus, they look much nicer than most of the stairs I have found for a reasonable price."