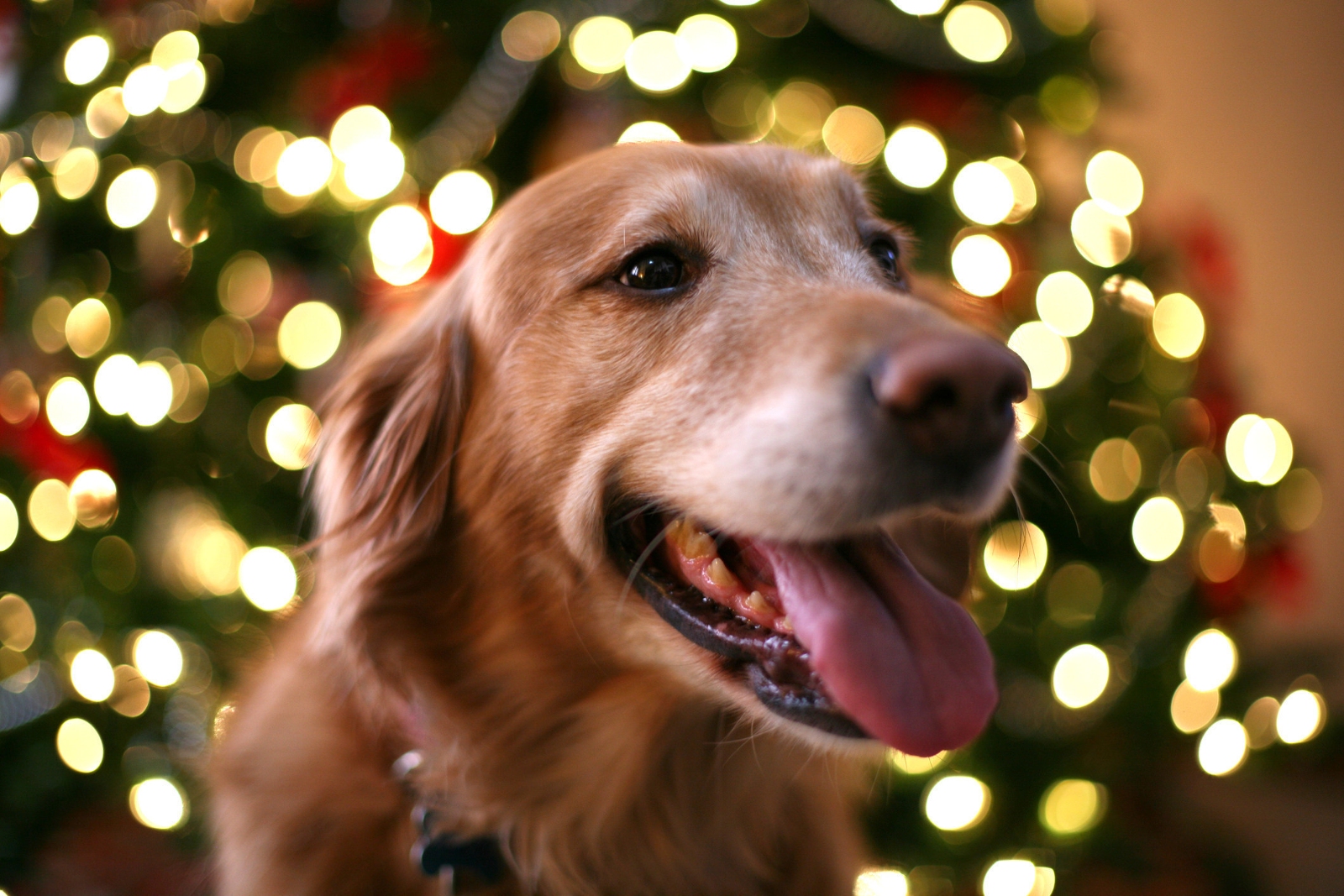 The holidays are full of family, fun and festivities – but can also be a source of potential hazards for our cats and dogs. From increased stress levels to particularly harmful foods, the season's activities can be a lot for pets to handle. Royal Canin is encouraging pet owners to take precautions to ensure all pets remain safe and healthy.
According to a recent Nationwide Pet Insurance report, upset stomach and diarrhea rank among the top 10 reasons owners take their pets to the vet, and pets are at risk to factors that increase gastrointestinal issues around the holiday season.
"Gastrointestinal issues such as vomiting and diarrhea are common in cats and dogs year-round, but can be especially common during the holiday season," said Dr. Catherine Lenox, a veterinary nutritionist and Royal Canin Scientific Affairs Manager.
"When there is additional stress such as house guests or boarding, as well as more food around the house – including foods that humans can eat but that are toxic to pets – there is an increased risk of gastrointestinal disturbances in our pets."
In order to avoid gastrointestinal problems during the holidays, pet owners should be sure to prevent easy access to hazardous foods, decrease stressful situations for their pets, and if necessary, talk to their veterinarian about precise nutrition options for their pets' digestive issues.
Gastrointestinal issues – If your pet's routine is disrupted during the holidays, you may notice irregular digestive clinical signs, but they could actually be signs of an infection, or a more serious condition. If your pet experiences any signs or vomiting and diarrhea, you should contact your veterinarian immediately to determine the best course of action. Signs of gastrointestinal issues include: vomiting, regurgitation, diarrhea and decreased appetite.
There are often simple solutions for many gastrointestinal cases. There's a Royal Canin line of veterinary-exclusive GASTROINTESTINAL™ formulas.
Toxic foods – It's no secret there are more treats around the house during the holidays, many of which can be especially harmful to pets. Guests may not realize that your dog or cat isn't allowed to eat table scraps, or that they should keep all food and leftovers out of reach. A change in diet can cause an upset stomach, especially if introduced rapidly. Holiday foods that are particularly hazardous to pets include: chocolate, especially dark chocolate, unbaked bread dough, macadamia nuts, turkey, alcohol, sugar-free candy and baked goods that include artificial sweeteners. Holiday décor, such as tinsel, poinsettias, or pine needles, as well as drinking water from the tree stand can also be potentially dangerous for curious pets.
Increased stress – The holidays aren't just stressful times for humans, but pets, too! Pets are exposed to potentially overwhelming situations, such as boarding at a kennel, traveling, or being introduced to several new guests, which cause irregularity in routine and can lead to digestive issues. Any deviation from a pet's normal behavior can be an indication of stress, such as: poor appetite, decreased interaction with their owners and gastrointestinal disturbances such as vomiting and/or diarrhea. Owners can minimize pets' stress by providing a stable living environment and avoiding unpleasant interactions and experiences.
Prior to the holidays, pet owners should consider ways to avoid potentially hazardous situations as noted by the National Pet Insurance report. Contact your veterinarian if you pet is showing any signs of discomfort or symptoms of digestive issues.
More Dog Safety Christmas Tips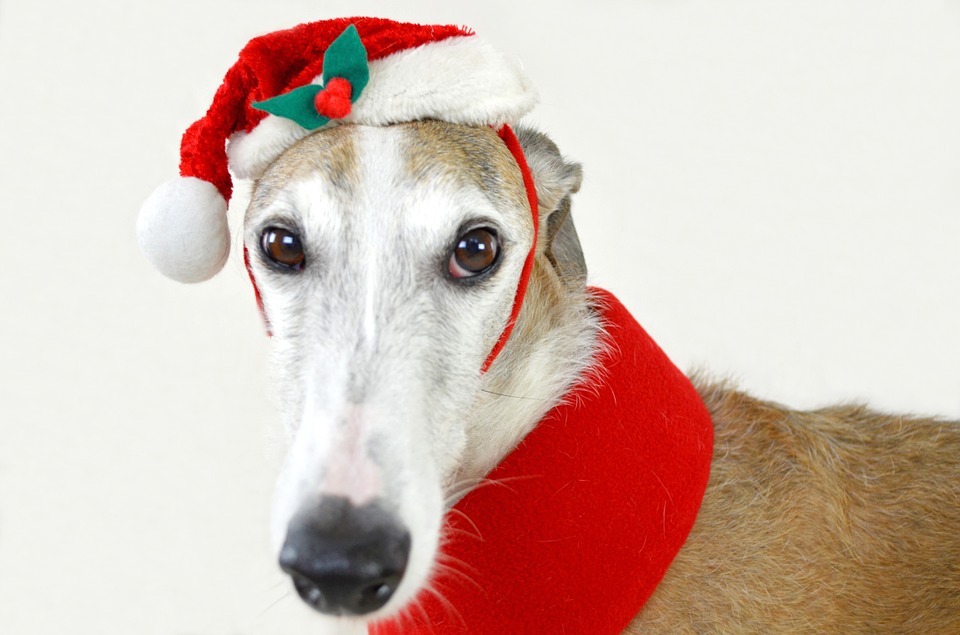 Healthy Paws Pet Insurance examined claims from November 2015 to January 2016 to find out how pet parents can help keep pets safe during the holiday hustle and bustle.
Stomach-related conditions were most likely to send pets to the vet during the 2015 holiday season. Healthy Paws processed 5,100 stomach related claims for the 2015 holiday season, reimbursing an average of $703 per incident for foreign body removal, the accidental swallowing of an object not meant to be consumed.
Bottom line: watch out for pine needles, tinsel, ornaments, and ribbon, as these goodies are just asking to be eaten! Even holiday plants like poinsettias, holly, and mistletoe are poisonous to cats and dogs, so keep them on shelves or opt for faux plants.
More commonly, dogs and cats are surrounded by tempting-but-toxic treats, such as chocolate, fruitcake, alcohol, and raisins. Avoid an emergency vet visit by supervising pets and keeping human food out of their reach. Try to keep pets out of the kitchen, where most of the holiday food prep happens.
Puppy Proofing Dog Safety Tips:
When leaving pets home alone, restrict their roaming to a space free from decor or presents.
A falling Christmas tree can seriously injure your cat or dog, so if you have a mischief-maker or tree-climber, stabilize the tree with additional hardware.
Exercise caution with candles. A curious pet could end up with severe burns, or even knock the candle over with a wag of the tail and start a fire. Keep candles up on a shelf or only lit while you're in the room.
While the holidays can be stressful for you, additional guests can stress your pet out too. Make sure visitors are aware that you take your pet's safety seriously. No sneaking snacks at the Christmas party, absolutely no sharing alcohol, and, should you have overnight guests, lock up their medications and personal products.
The most wonderful time of the year is also the most cluttered with safety dangers for curious pets.